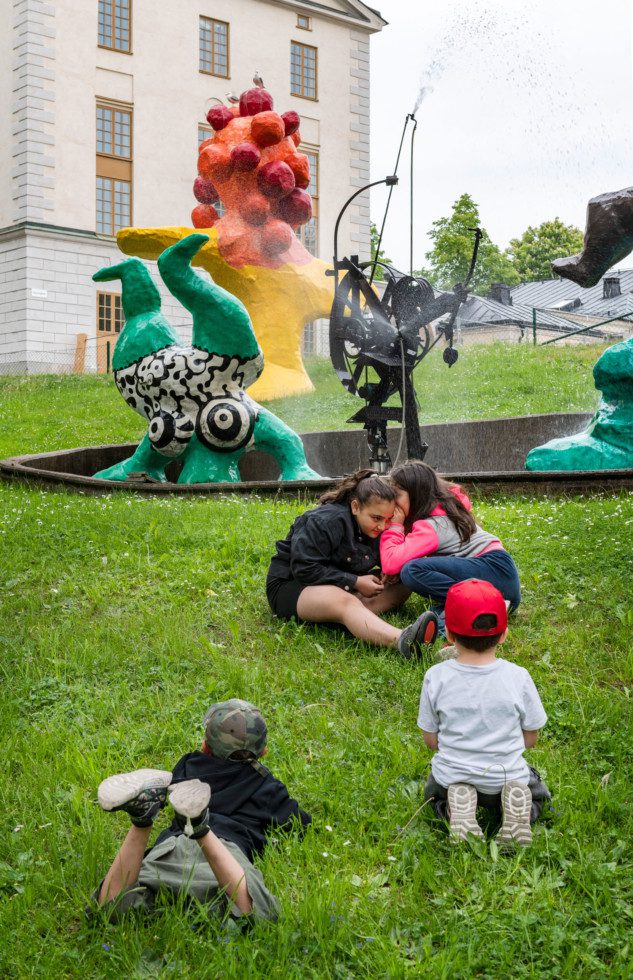 Art camp for kids
Learn & explore
14.6 – 17.6 2022
Stockholm
Welcome to Moderna Museet's art camp! For four half-days with our art educators, those between 7 and 13 get to explore various creative exercises, visit our exhibitions, and create their own art.
Explore and learn more about the art in the museum! We will visit exhibitions, work in our Workshops, and, among others, create sketches of Pablo Picasso's large sculpture group "Déjeuner sur l'herbe" (1962) outside using charcoal.
In between activities, we will take breaks to recharge, so feel free to bring a snack.
On the course's last day parents are welcome to an opening where we will show and talk about what we have been working on.
Art camp 7–9 years
Sold out
Date
Tuesday 14 June – Friday 17 June 2022
Time
At 9–12
Place
Zon, floor 2
Entrance via the sea side of the museum, Slupskjulsvägen 7
Language
Swedish
Price
1100 SEK
Contact: Anita Wernström-Pitcher, curator
Art camp 10–13 years
Sold out
Date
Tuesday 14 June – Friday 17 June 2022
Time
At 13–16
Place
Zon, floor 2
Language
Swedish
Price
1100 SEK
Contact: Anita Wernström-Pitcher, curator