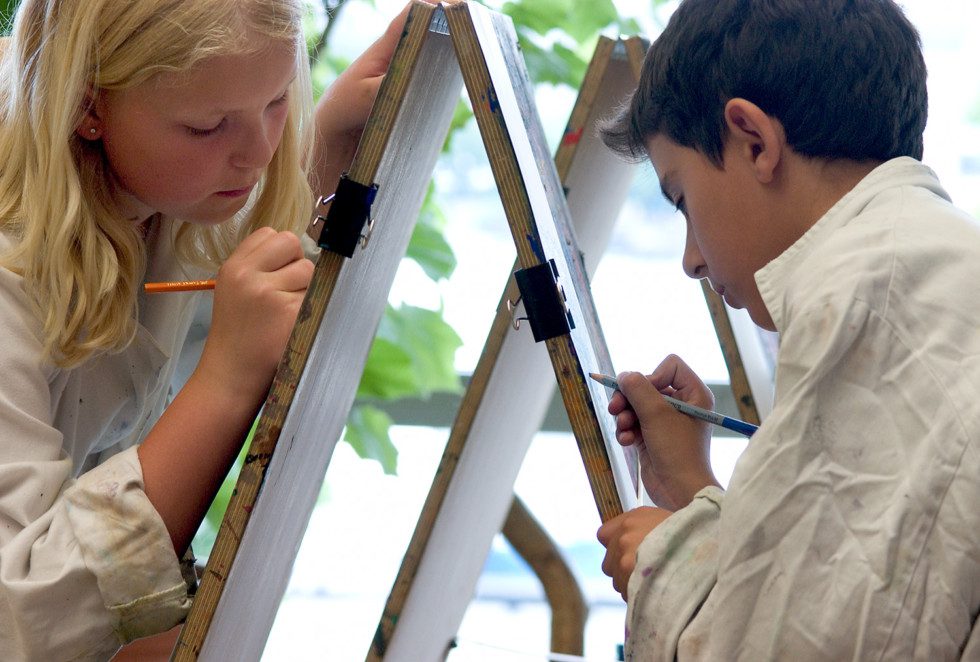 Art courses for children
Autumn 2023
16.9 – 21.10 2023
Stockholm
Create like the artists at Moderna Museet! In the museum's courses for children and young people, you'll meet the art up close and try different artistic techniques, such as painting, sculpting and montaging.
Join the museum's art educators and get inspired by artists and artworks at Moderna Museet.
Each occasion begins with us taking a closer look at the works of art in the museum. Afterwards, we use different materials and techniques to create artworks in one of our workshops.
You will learn to work with different techniques such as painting, sculpting and montaging on six different occasions. No previous knowledge required.
Art course: Ages 3–6, 6 occasions
Sold out
Dates
Saturdays 16 September–21 October 2023
Time
At 10–12
Location
The Zone, floor 2
Langauge
Swedish
Price
1 900 SEK
Booking
The registration is binding and valid for six occasions once you have made your payment
The ticket is valid for one child and one adult. It is important that the child is 3 years old before the course begins.
Contact: Booking
Art course: Ages 7–9, 6 occasions
Dates
Saturdays 16 September–21 October 2023
Time
At 12–14
Location
The Zone, floor 2
Langauge
Swedish
Price
1 900 SEK
Booking
The registration is binding and valid for six occasions once you have made your payment
Contact: Booking
Art course: Ages 10–13, 6 occasions
Dates
Saturdays 16 September–21 October 2023
Time
At 15–17
Location
The Zone, floor 2
Langauge
Swedish
Price
1 900 SEK
Booking
The registration is binding and valid for six occasions once you have made your payment
Contact: Booking