Final weekend: Laurie Anderson
Film screening
2.9 2023
Stockholm
Watch the Swedish premiere of a brand new, digitally restored version of Laurie Anderson's 1986 concert film "Home of the Brave". Welcome to a unique screening of the acclaimed concert film, during the last weekend of the exhibition. Laurie Anderson herself will give an introduction to the film via video link.
Final Weekend: Laurie Anderson
Film screening
Home of the Brave (90 min, 1986)
Date
Saturday 2 September 2023
Time
At 15–16.30
Location
The Auditorium, floor 2
Language
English
Price
Free admission
Contact: Karin Malmquist
In 1986, artist Laurie Anderson showed the world that she understood where Western society was headed, and decided to warn us through the spectacular concert film "Home of the Brave".
The film addresses a question that we are still grappling with: The relationship between humans and technology improves actual communication between humans – but does it also improve the human, emotional level of communication?
For the final weekend of the exhibition "Looking Into a Mirror Sideways", Anderson's concert film is now shown in a digitally restored edition on the museum's big-screen, with an introduction by the artist via video call.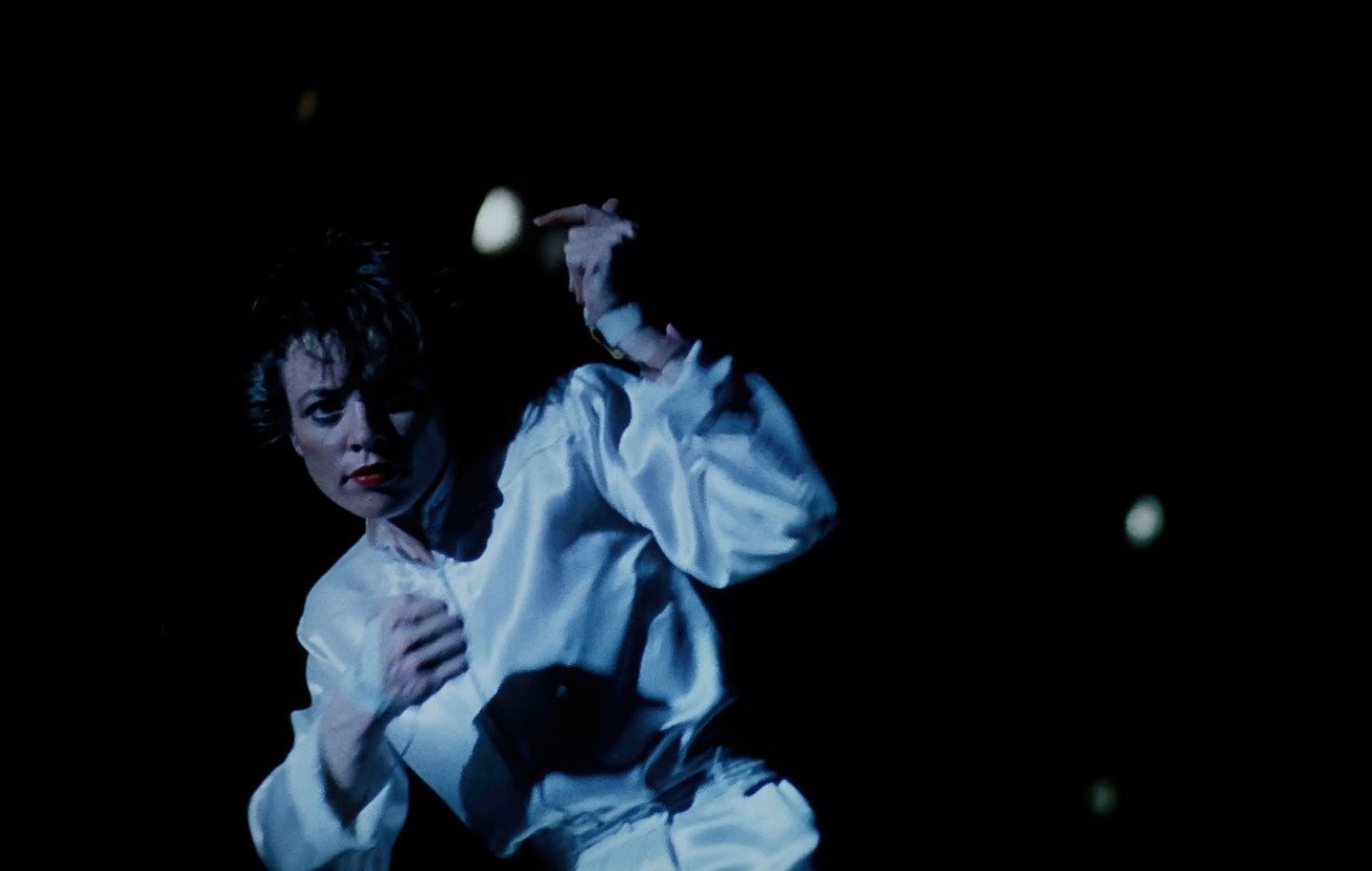 Home of the Brave
"Home of the Brave" is not a traditional narrative film, but an experimental piece that blurs the boundaries between music, spoken words, performance art and visual storytelling.
Known for its innovative use of technology and multimedia to create a unique and immersive film experience, the film is based mainly on Anderson's album tour for "Mister Heartbreak" (1984), supplemented by earlier, often reworked compositions. The film is also full of notable cameos, including by cult author William S. Burroughs.
Overall, "Home of the Brave" emerges as a groundbreaking work of multimedia art that pushes the boundaries of traditional filmmaking and provides a compelling and thought-provoking experience for its audience. The film is a synthesis of Anderson's multi-artistic talent spanning music, visual art and performance.