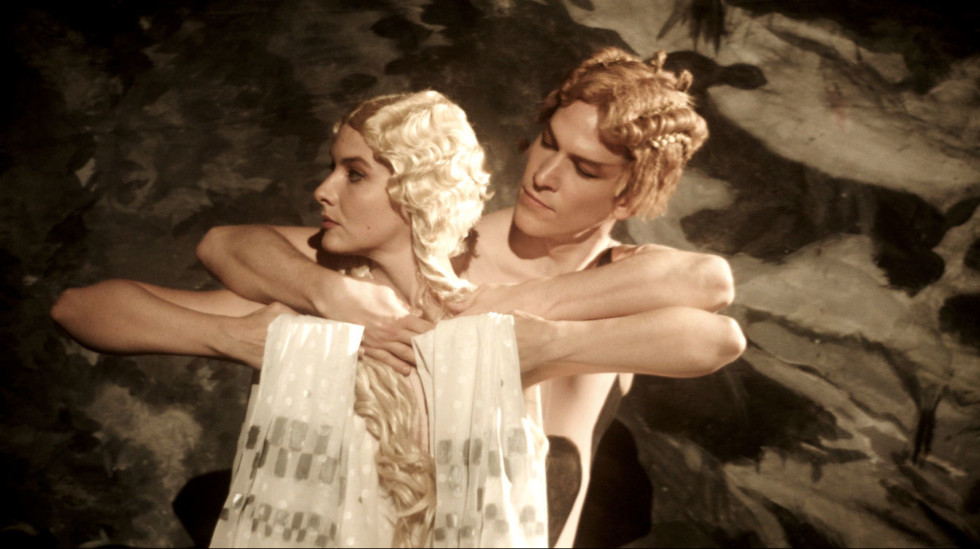 FLY (cine-performance)
The Film Club
Stockholm
"FLY" is an invitation into a world of exploration, feeling, desire, transmission and fantasy, where all circulates from a body to another, from an art form to another, and where artists of the past come together, and testify what they leave to Humanity: a search for human love: visceral, spiritual, timeless.
The cine-performance in April is cancelled.
This is a precaution to prevent the risk of spreading corona virus. Ticket refunds for FLY 24–25 April are made automatically from Tickster. You don't have to do anything.
Read more about Moderna Museet's precautions and preparedness: Information about the corona virus
About FLY (cine-performance)
"FLY" is a docu-fiction-dance-film-performance, that is centred on the life and the work of Russian ballet dancer and choreographer: Vaslav Nijinski, whom we meet together with the Ballets Russes in Paris in early 1910's; and later on in Los Angeles, in 1983, for the making of a film about himself, co-starring American actress Gena Rowlands as his wife, and with Gena Rowlands' husband, film director John Cassevetes behind the camera.
FLY (cine-performance) (2020)
Produced, written, choreographed, directed and edited by: Sidney Leoni
95 minutes.
Date and time:
Friday 24 April 2020, at 18–20 Cancelled
Saturday 25 April 2020, at 16–18 Cancelled
Place: the Auditorium, floor 2
Language: English
Price: 75 SEK
Booking: buy ticket via Tickster
Welcome to the bar! The Moderna Bar is open after the performance on Friday.
About the participants
Sidney Leoni works as choreographer, dancer and filmmaker between Sweden, Belgium and France. His multidisciplinary stage and film projects explore the field of the 'immersive' and the 'experiential', in which he puts interest in the potential of sensory and imaginary perception of the audience. Leoni's latest fiction feature film, entitled Under Influence (Hiros, 2016), starring Halla Ólafsdóttir and Christine de Smedt, portrays the mysterious and psychotic journey of an actress during the shooting of a motion picture entitled 'Being Kate Winslet'.
Elias Girod is a dance artist currently based in Helsinki. He works in several pieces of Mette Ingvartsen and in the productions of the Weld Company in Stockholm. He is also a member of the Precarious Practices artist group. In 2020 he is preparing a new work 'Mouthpiece' together with Lauri Supponen and Linda Martikainen, dancing in Veli Lehtovaara's 'Forest Project' and performing 'FLY (cine-performance)', a docu-dance-fiction-film-performance by Sidney Leoni. Elias has graduated from the Finnish National Ballet School and has a Bachelor in Dance Performance from DOCH 2013.
Halla Ólafsdóttir is an Icelandic artist, dancer and choreographer based in Stockholm. Halla works in various feminist constellations and collaborations with an interest in expanding the notion of dance and choreography. Her stage work is concerned with methods of reinterpretation of recognizable formats of representation, facilitating a shared experience. She co-curated the Reykjavík Dance Festival: A Series of Event 2012 where 30 artist were invited to partake in a 10 day festival in Iceland and played the lead role in the feature film 'Under Influence' by Sidney Leoni, premiered at Dansens Hus, 2015. She has worked collectively with choreographers such as Zoe Poluch, Stina Nyberg, Nadja Hjorton and Amanda Apetrea, together constituting SAMLINGEN.
Produced, written, choreographed, set designed, directed & edited by: Sidney Leoni
Cast for live performance: Elias Girod, Sidney Leoni & Halla Ólafsdóttir.
Film cast: Elias Girod, Sidney Leoni, Halla Ólafsdóttir, Manon Santkin & Christine de Smedt. Also featuring: Miriam Balloussa, Eleanor Bauer, Aurélia Bézia, Alexandra Cismondi, Estelle Gautier, Aurélia Guinta, Marco Herløv Høst, Mikko Hyvönen, Mette Ingvartsen, Xenia Ingvartsen Charmatz, Jaime Llopis, Guillem Mont De Palol, Fabrice Pio, Zoë Poluch, Alain Siebert, Emilio Tomé, Olivier Valkeners, Christina Vantzou, Stav Yeini & Andros Zins-Browne.
Cinematography: Artur Castro Freire
Original music score: Yoann Durant & Sidney Leoni
Lighting design for live performance: Anton Andersson, Jan Fedinger & David Prokopic
1st assistant camera: Félix Moy & Adrien Heylen
Sound engineers: Alban Cayrol, Hélène Clerc-Denizot, Lancelot Hervé-Mignucci, Sébastien Lafon, Valentin Mazingarbe, Aïda Merghoub & Aymeric de Palol
Production assistants: Estelle Gautier & Amandine Bigot
2nd camera unit Hoang-Son Doan
1st assistant camera 2nd unit Alexandre Cabanne
Costume designers: Sidney Leoni, Rachel Lesteven & Marie Davin
Costume designers for the Ballets Russes: Jennifer Defays & Sidney Leoni
Costume design assistant: Leila Bouzalmad
Makeup: Valko
Hair stylists: Sidney Leoni & Mathilde Wallez Stevenson
Set designer 1st assistant: René Leoni
Co productions: Weld (Stockholm), Kunstencentrum Buda (Kortrijk) and the national choreographic center of Caen (French Ministry of Culture and Communication).
With the financial support of the Swedish Arts Council, the City of Stockholm, the Swedish Arts Department, the French Ministry of Culture (Dance Delegation), the French Institute in Sweden, and the Arts Promotion Center Finland.
Project created in residency at Buda Kunstencentrum, the National Choreographic Center of Caen (FR), Weld (SE), Dansehallerne, Inkonst (SE), Kunstencentrum STUK (BE), Pact Zollverein (DE), Howest – 'The level' / Campus for Digital Arts and Entertainment (BE), the National Opera House of Toulon (FR) & Dansinitiativet/Luleå dance residency (SE).
Administration: The Artist Cooperative Interim Kultur (Stockholm) & Plate-Forme POLY (Paris)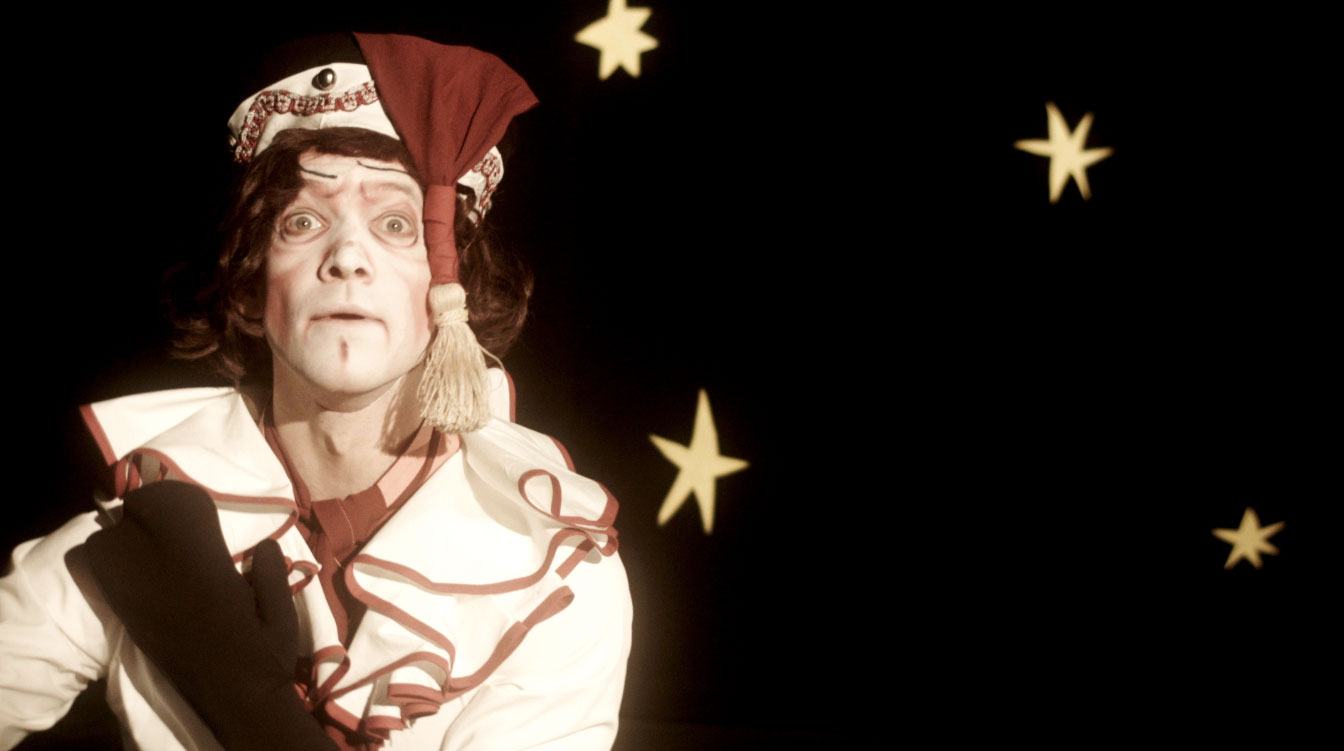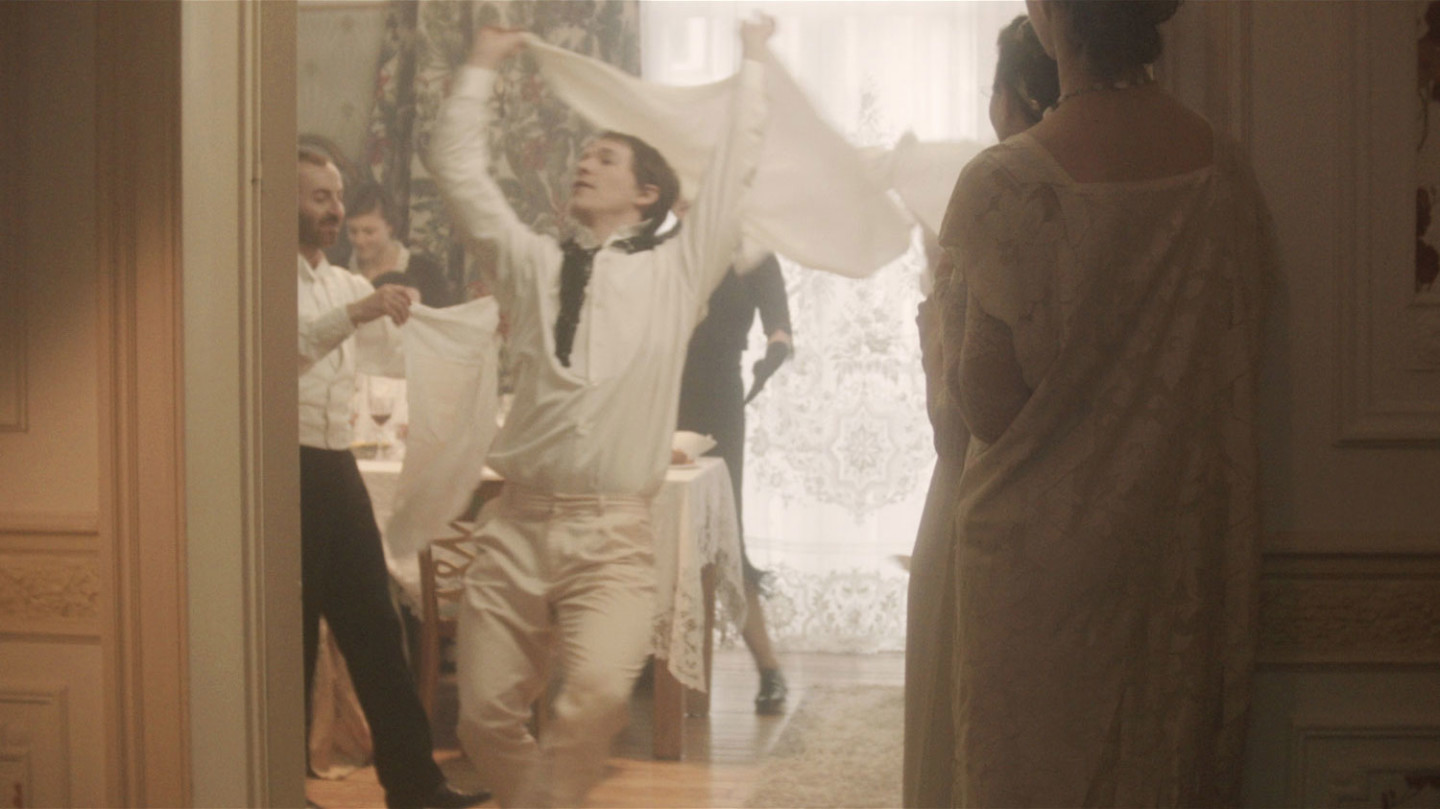 About the Film Club
The Film Club features films and discussions on Friday evenings. The Moderna Bar will be open after the film screenings and offers a fine selection of wines, beers, cheeses and vegetarian wraps.
The Film Club resurrected in 2018 and presents films on the boundary between art and documentary. Often, the artist or director will take part in discussions after the screenings. The 2020 spring programme is compiled in collaboration with the Royal Institute of Art.
Film has had a prominent position at the Museum since the start. The Moderna Museet Film Club has existed since the Museum opened in 1958, showing everything from children's matinees to the latest experimental art films.
Duriing the 1990's and early 2000's the museum presented international artists in the series Contemporary Film and Video. Other screening have often been held in connection with exhibitions at the museum or in collaboration with The Royal Academy of Art, Filmform, Cinemateket, Temp Documentary Film Festival, Cinemafrica, Stockholm's Feminist Film Festival, among others.
Previous programme: The Film Club
The Film Club editorial team
Lena Essling, curator, Catrin Lundqvist, curator.
Contact