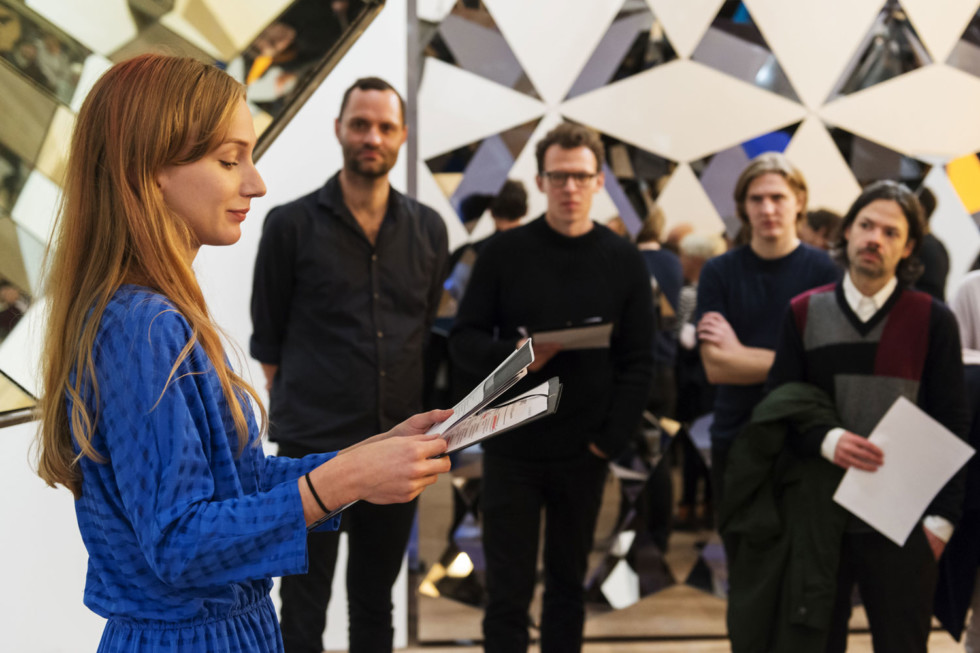 For the fourth consecutive year, Stockholm Literature is offering its popular poetry walks. During a 45-minute tour, international poetry meets contemporary art, on a tour of the exhibition conducted by actors from the Royal Dramatic Theatre. Participating actors are Electra Hallman, Johan Holmberg, Hannes Meidal and Sofia Pekkari.
What happens to the artist Thomas Schütte's sculptures, models and watercolours when they are reflected in modern poetry from all over the world? Thomas Schütte, born in 1954 in Oldenburg, Germany, is best known for his sculptures, but his oeuvre spans a wide variety of techniques, styles and formats and includes installations, models, sculptures, drawings and watercolours.
The poetry programme is chosen and arranged by Hannes Meidal.
Exhibition SAT at 12–12.45 (Sw)
Exhibition SUN at 12–12.45 & at 14–14.45 (Sw)
Readings: Readings in Swedish and their original language in the collection
Actors from the Royal Dramatic Theatre and featured authors will take part in readings on the stage. Listen to Helena Bergström, Erik Ehn, Pontus Gustafsson and Rebecka Hemse.
Readings SAT at 11.30–16
Readings SUN at 11.30–16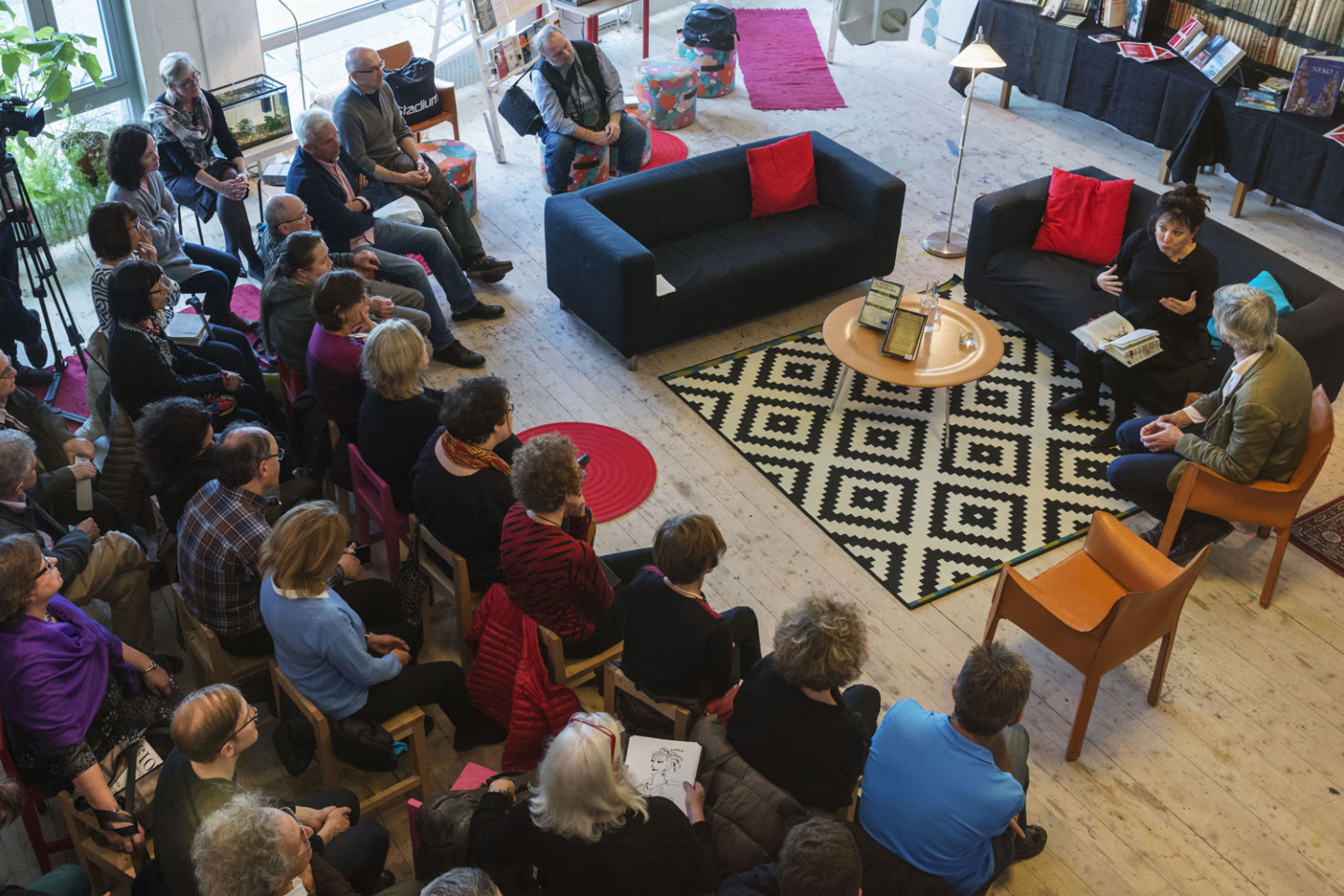 Readings by the authors in their original languages
The International Library transforms the Zone premises into an oasis and a multilingual reading room during the Festival. Borrow or browse books in many different languages by the participating writers.
Zone is on the lower ground floor, near the Auditorium and the coffee bar. Welcome to the International Library's reading room and pop-up library, a regular feature at the Festival since the start.
The International Library on Odengatan 59 in Stockholm is one of Europe's largest public libraries for literature in different languages.
In association with The International Library and City of Stockholm Libraries.
Zone SAT at 12–12.20 Almudena Grandes (Sp)
Zone SAT at 13–13.20 Hiromi Itō (Ja)
Zone SAT at 15–15.20 Samanta Schweblin (Sp)
Solen Library Pod
The Library Pod Solen will visit Stockholm Literature for the second time, to discuss translating. This year, we will be featuring John Swedenmark. The Pod will broadcast with a live audience on Sunday.
The Solen Library Pod is the Stockholm City Library's podcast on literature, the arts and libraries. Meet librarians Alice Thorburn, Patrik Schylström, Elias Hillström and Caroline Karlsson in discussions about books, films, music and other subjects. Solen publishes a new pod approximately once a month, on subjects ranging from science fiction to Stockholmiana.
In association with City of Stockholm Libraries.
Zone SUN at 14–14.45 (Sw)