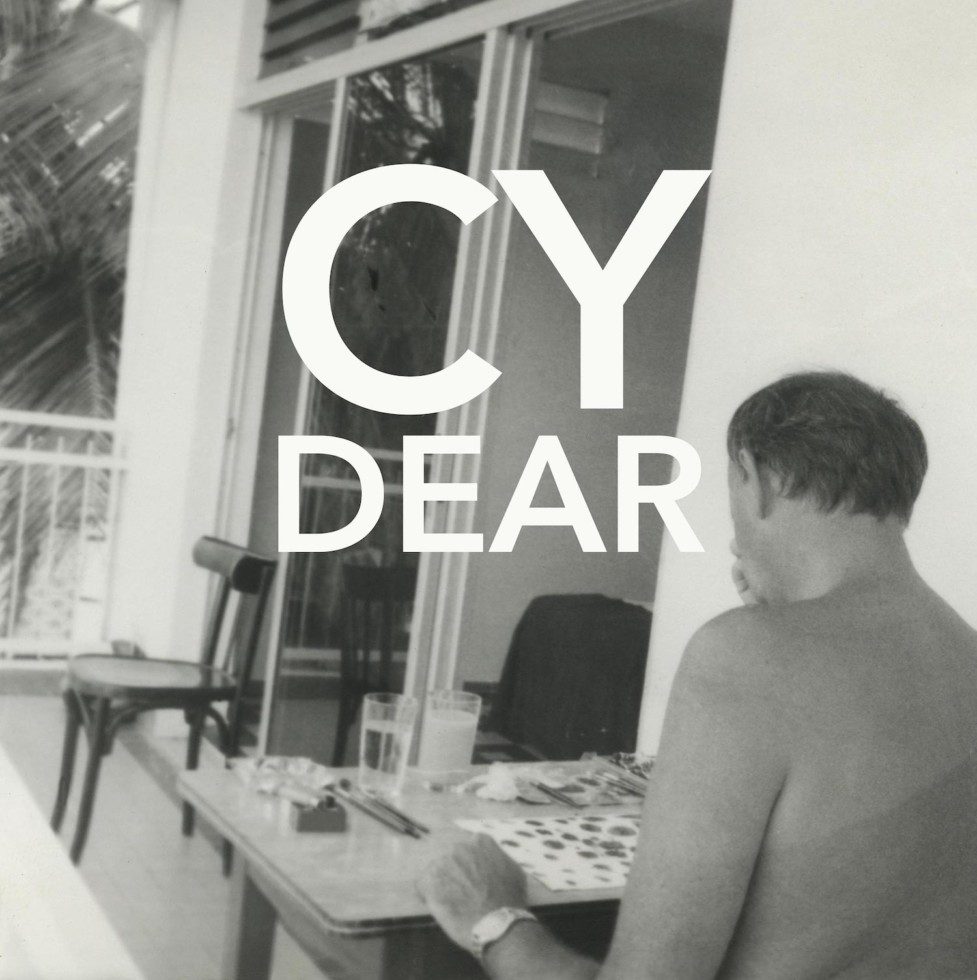 The Film Club: Cy Dear
FILMS & DISCUSSIONS
25.11 2022
Stockholm
The documentary "Cy Dear" invites us into the private life and artistic practice of Cy Twombly. It contains exclusive and previously unpublished footage from the Cy Twombly Foundation. This film paints an intimate portrait, celebrating an artist who emerged in the era of American pop art but found his own unique style thanks to his passionate interest in Greco-Roman mythology and poetry.
After the screening, the film's director Andrea Bettinetti and its producer Michele Bongiorno will take part in a public talk facilitated by Elisabeth Millqvist, director of Moderna Museet Malmö.
The Film Club
Cy Dear (2019)
90 min
Date
Friday 25 November 2022
Time
At 18–20
Place
The Auditorium, floor 2
Language
The film is in English and Italian with English subtitles.
Tickets
60 SEK, 30 SEK for members in The Film Club and Klubb Moderna
Contact: Camilla Carlberg, intendent
The documentary "Cy Dear" from 2019 invites us into the life and work of Cy Twombly. It alternates between the USA, where the artist was born, and Italy, where he lived for most of his life. Cy Twombly was born in Lexington, Virginia, USA, in 1928. His fascination for Greco-Roman history and mythology took him to Italy, fist to Rome in 1957, and then to the city of Gaeta near Naples. Cy Twombly died in Rome in 2011.
The film's narrator, who guides us through Cy Twombly's world, is Nicola del Roscio, the artist's close companion, assistant and archivist . He is now the chairman of the Cy Twombly Foundation and has written several books about the artist, including the biography "The Essential Cy Twombly" (2014). Through his eyes, we get to know the artist Cy Twombly as a refined, reserved man who loved nature's beauty, history and poetry.
The film starts with the major retrospective at Centre Pompidou in Paris in 2017, where Nicola del Roscio wanders through the exhibition together with the curator Jonas Storsve. It moves on to Cy Twombly's life journey from the USA to Italy, and back to Lexington, where he spent six months of the year in the later part of his life. We also meet figures from the art scene, including the gallerist Larry Gagosian, Sir Nicolas Serota (director of Tate London in 1988–2017) and Carlos Basualdo, curator at the Philadelphia Museum of Art.
About Cy Twombly
Cy Twombly (1928–2011) is one of the most prominent and original painters and sculptors of our time. His oeuvre is represented in some of the world's largest art museums, including Moderna Museet. His huge paintings reveal an innovative painterly idiom that illustrates emotional moods, nature, history, mythology and poetry. His narratives are far from conclusive; instead, he alludes to stories with a few words or signs that we either recall vaguely or realise have been lost to us. His works combine abstract expressionism with conceptualism.
Andrea Bettinetti
Andrea Bettinetti graduated in Architecture at the Politecnico di Milano in 1987, before moving to London to study filmmaking. Since the year 2000. He's made more than thirty documentaries for all the major Italian channels as well as for various foreign televisions. Many of his works have been screened at festivals in Italy and abroad. Since 2010 he teaches at the IED, Istituto Europeo di Design in Milan.
His last documentary "Marina Cicogna la vita e tutto il resto", a French-Italian coproduction, is the portrait of Countess Marina Cicogna, Oscar winning film producer, photographer, symbol of style and elegance. The documentary was nominated for the 2022 Nastri d'Argento.
Michele Bongiorno
After graduating in Economic History from the London School of Economics, work experiences in Argentina and Spain and attending courses in audiovisual production at NYU and audiovisual marketing and distribution at Columbia University, Michele Bongiorno was one of the founders of Bongiorno Productions leveraging 50 years of the Bongiorno family experience in the field of television and media.
In 2002 he created Good Day Films, a spin-off company of Bongiorno Productions, dedicated to the production and dissemination of cultural and educational projects. Its 30+ documentary films with different subjects and storytelling styles have been distributed in Italy and around the world and recognized with various international awards.
Since 2009 Michele Bongiorno has been co-founder and board member of the Mike Bongiorno Foundation which has been carrying out community projects on a national level and sponsoring scholarships at many Italian universities."
About the film
Cy Dear is produced by Good Day films and Sky Arte HD 2019
With support by Cy Twombly Foundation and Fondazione Nicola del Roscio
Producer: Michele Bongiorno
Director: Andrea Bettinetti
Production coordination: Michele Casiraghi
Editor: Giovanna Ferrara
Original Film Soundtrack: Eraldo Bernocchi for RareNoiseRecords
Photography: Perluigi Laffi
Sound: Massimo Pozzoli
Audio sound mix: Matteo Milani
Thank you Paul and Jenny McCabe
BECOME A MEMBER!
Do you want information about the Film Club and our screenings? Become a member! Membership is free. Become a member by sending your name and email address to filmklubben@modernamuseet.se (membership communication is in Swedish).
Processing of personal data
To become a member in the Film Club, we need to store your personal data (name and e-mail address). We process your personal data in accordance with the General Data Protection Regulation (GDPR). Read more about how we process personal data here: Moderna Museet's integrity policy
Contact