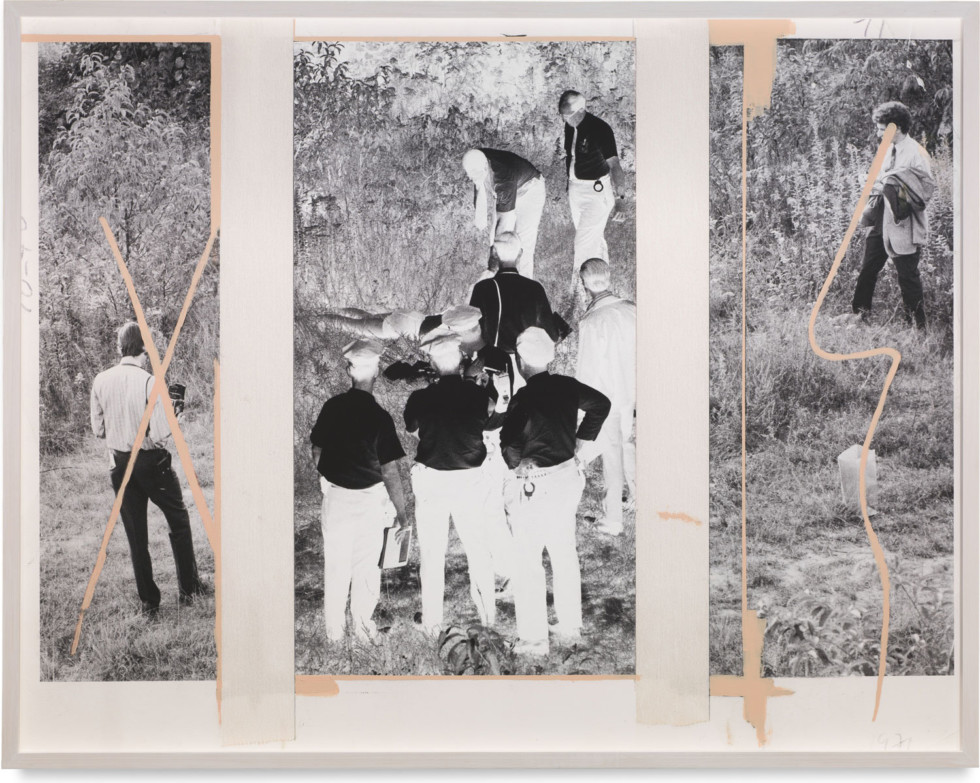 Annika Elisabeth von Hausswolff
Alternative Secrecy
20.3 – 30.5 2021
Annika Elisabeth von Hausswolff belongs to the generation of Swedish artists who emerged in the early 1990s, inspired visually by postmodernist art and theory. See photographs and objects, spanning from her entire career, in dialogue with a personal selection of works from the Moderna Museet collection.
The exhibition dates are preliminary and may change.
Annika Elisabeth von Hausswolff is born in 1967. She represented Sweden at the 48th Venice Biennale in 1999. Several of her early works relate to the situation of vulnerable women; the theme of violence features frequently, as in her well-known work "Hey Buster! What Do You Know About Desire?" from 1995. She has elaborated on psychoanalytical themes and also explored sculpture, fabric and installations.
In the exhibition you will encounter photographs and objects spanning from her entire career. As part of the exhibition, she will also engage with the Moderna Museet collection, making a personal selection of works, which will be presented in dialogue with the artist's own oeuvre.
Admissions
Admission: 150 kr
Reduced admission: 120 kr (for seniors and students)
Free admission for those 18 and under and Friends of Moderna Museet.
School visit
Welcome to visit the exhibition with you school class! To avoid double bookings for guided tours, please contact our booking office in good time and notify us of the date of your visit. E-mail: booking office
Free admission for:
School classes with pupils under the age 18 (with a teacher)
Accompanying teachers and assistants
SFI-classes
Book a guided tour or workshop
Combine your museum visit with a guided tour or an inspiring workshop session. We have different workshops for pupils 13 years and older, and 4–12 years old.
Book a guided tour and/or workshop
Read more about school visits: School
The exhibition is shown at Moderna Museet in Stockholm 13 September–9 May 2021 and at Moderna Museet Malmö 25 September 2021–27 February 2022.
Read more about the exhibition in Malmö: Annika Elisabeth von Hausswolff
The exhibition is on the 4th floor