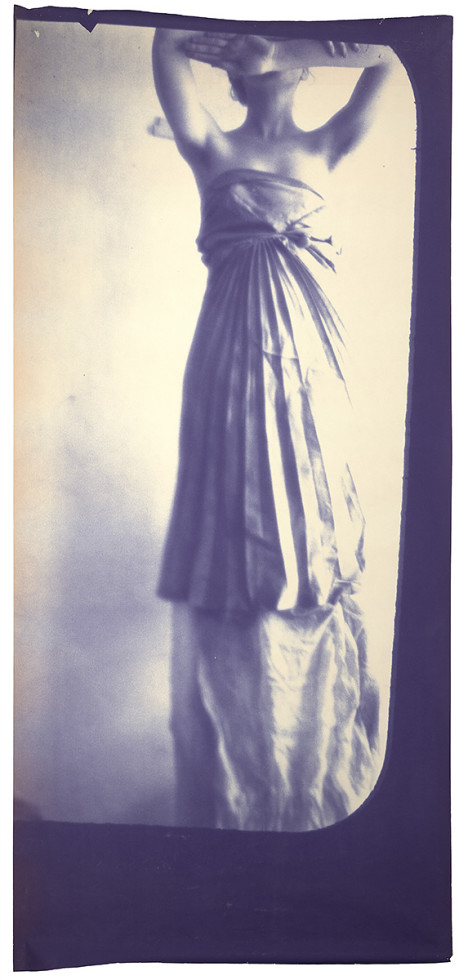 Experiment with technique
In the spring of 1980 Francesca Woodman started working on Blueprint for a Temple, where she was recreating the facade of a Greek temple using models draped in tunics similar to caryatids. The series began with a collection of details from bathrooms in New York, reminiscent of classical motifs. From having worked on a smaller scale, she had now moved on to truly large formats, some several meters in size.
These pictures are often categorized as blueprints, referring to a method of reproduction most frequently used for architectural plans. This is a contact print process on photosensitive paper; white lines on a blue background distinguish the finished product. (Other types of paper produced different background colors.)
The technique Woodman used was diazotypy: a dry photographic process on paper coated with diazonium compounds, which are sensitive to blue and UV light and developed by ammonia vapour. Woodman experimented with this technique. She created the largest of these images by hanging a long sheet of photosensitive diazo paper on the wall of a darkroom. A photographic slide was projected onto the paper from a slide projector, often for hours. The paper was then developed in a diazo processor at a company that made commercial reproductions of architectural plans. The result was a set of magnificent works in blue, purple, and sepia tones.