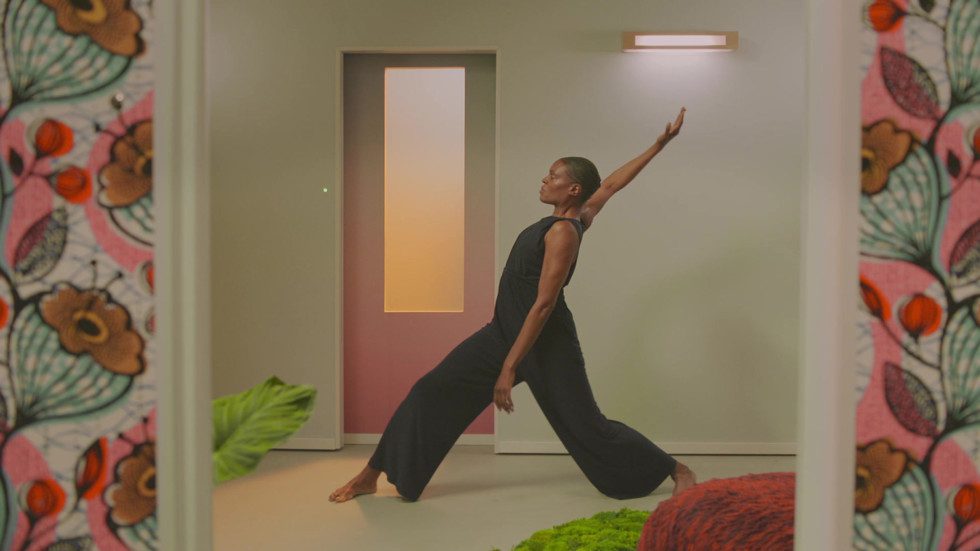 Mika Rottenberg and Mahyad Tousi
Remote
7.10 2022 – 9.10 2022
Stockholm
Moderna Museet presents the European weekend-long premiere of "Remote", a feature film by Mika Rottenberg and Mahyad Tousi. In a post-pandemic future, five women around the world—all of them fans of a popular South Korean dog-groomer-performer—discover mysterious portals in their homes.
REMOTE (2022, 90 min)
Mika Rottenberg & Mahyad Tousi
Date
Friday 7 October – Sunday 9 October 2022
Time
Friday 7 October 17.30-19.45 Premiere screening
Premiere screening and talk between the filmmakers and Moderna Museet curator Hendrik Folkerts.
Book your ticket here: European premiere for "Remote"
Saturday 8 October & Sunday 9 October:
Film screenings at: 10.15, 12.00, 14.00 and 16.00
Place
The Cinema, floor 2
Language
English
Tickets
To attend the premiere screening on October 7, get your ticket here. Free admisson on Saturday and Sunday.
Set in a post-pandemic future, "Remote" explores what it means to be connected in the age of technology and convenience. Co-commissioned and acquired by the museum, the feature film follows Unoaku, an expat architect who works from her solarpunk apartment in Kuala Lumpur. We meet Unoaku in the flow of her lock-down rituals, performed with calm diligence from the moment she wakes to the end of her day when she watches dog grooming videos to relax.
Her calm is disrupted when she chances upon an online show featuring a South Korean dog groomer named Eunji and her dog, Soju. While watching Unoaku observes something that seems invisible to all other viewers. The experience leaves her disturbed and questioning her mental state, disrupting the clockwork flow of her daily routines. Her state of mind takes a turn for the better when Anu, another fan of Eunji & Soju's show, contacts Unoaku with news that she, too, can see this.
Anu introduces Unoaku to a network of women who share their experience: Ramesh, an Iranian trans woman in Tehran, Matija, a Croatian transplant in Argentina, and Kami in Puerto Rico.
The womens' quest for answers leads them to discover that they are connected to each other and the groomer through a mysterious portal hidden in their homes. Searching for answers, they must find a way to convince Eunji to join them.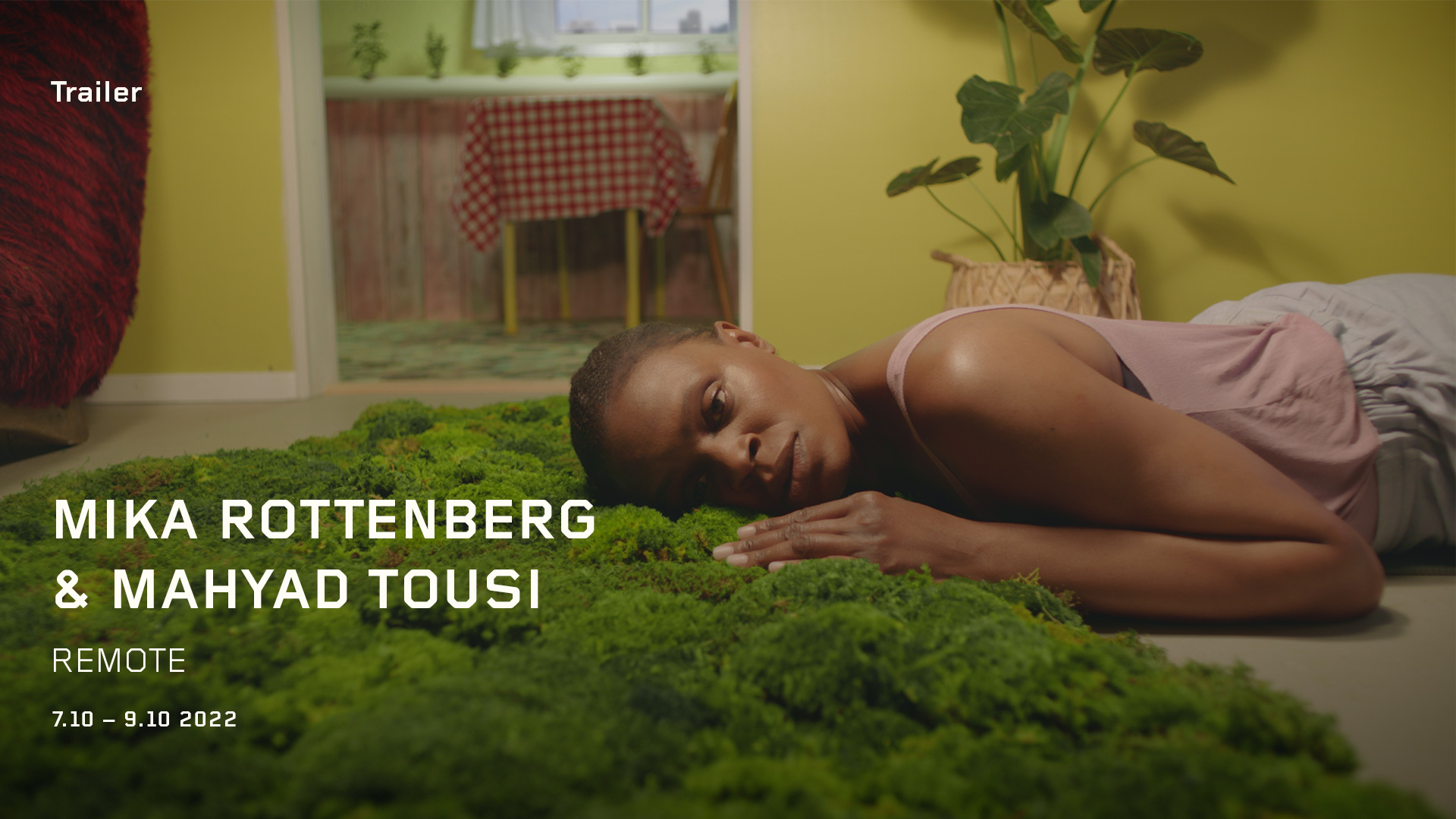 Mika Rottenberg
Argentina-born, New York-based artist Mika Rottenberg is devoted to a rigorous practice that combines film, architectural installation, and sculpture to explore ideas of labor and the production of value in our contemporary hyper-capitalist world.
Born in Buenos Aires in 1976, Rottenberg spent her formative years in Israel then moved to the US where she earned her BA from the School of Visual Arts in New York and followed this with an MFA at Columbia in 2004.
Using traditions of both cinema and sculpture, she seeks out locations around the world where specific systems of production and commerce are in place, such as a pearl factory in China, and a Calexico border town. Through the editing process, and with footage from sets built in her studio, Rottenberg connects seemingly disparate places and things to create elaborate and subversive visual narratives. By weaving fact and fiction together, she highlights the inherent beauty and absurdity of our contemporary existence.
A solo exhibition of Rottenberg's work is currently on view at the Musée d'Art Contemporain de Montréal (21 May – 9 October 2022). Recent presentations include Louisiana in Humlebæk, Denmark (2021); and the exhibition "Easy Pieces", presented at the New Museum in New York, the Museum of Contemporary Art in Chicago, and Museum of Contemporary Art in Toronto (2019 – 2020).
Rottenberg was the recipient of the 2019 Kurt Schwitters Prize, which recognizes artists who have made a significant contribution to the field of contemporary art. In 2018, she was the winner of the Smithsonian American Art Museum's James Dicke Contemporary Artist Prize, which recognizes an artist younger than 50 who has produced a significant body of work and consistently demonstrates exceptional creativity.
Mahyad Tousi
Mahyad Tousi is a multidisciplinary writer, producer, cinematographer, and director working across story formats, genres, and platforms; his projects span network television to the modern art world. He was the executive producer of CBS primetime comedy "United States of Al". He is currently writing and producing "1001", a sci-fi adaptation of "One Thousand and One Nights", and co-directing "Remote", with his long-time collaborator and renowned video artist Mika Rottenberg.
Tousi is also the co-founder of BoomGen Studios, a creative IP incubator working across storytelling traditions and formats for the last sixteen years. He also founded Starfish Accelerator and is a General Partner of Starfish Fund—a 10-year vision for a self-sustaining cultural ecosystem for underrepresented artist-entrepreneurs. The Accelerator, which grants artists of color funding and mentorship to scale big pop culture ideas, re-opens for applications in Spring 2022.
Tousi sits on the advisory board of MIT's Center for Advanced Virtuality and speaks on the "critical impact of popular culture" in shaping our shared future.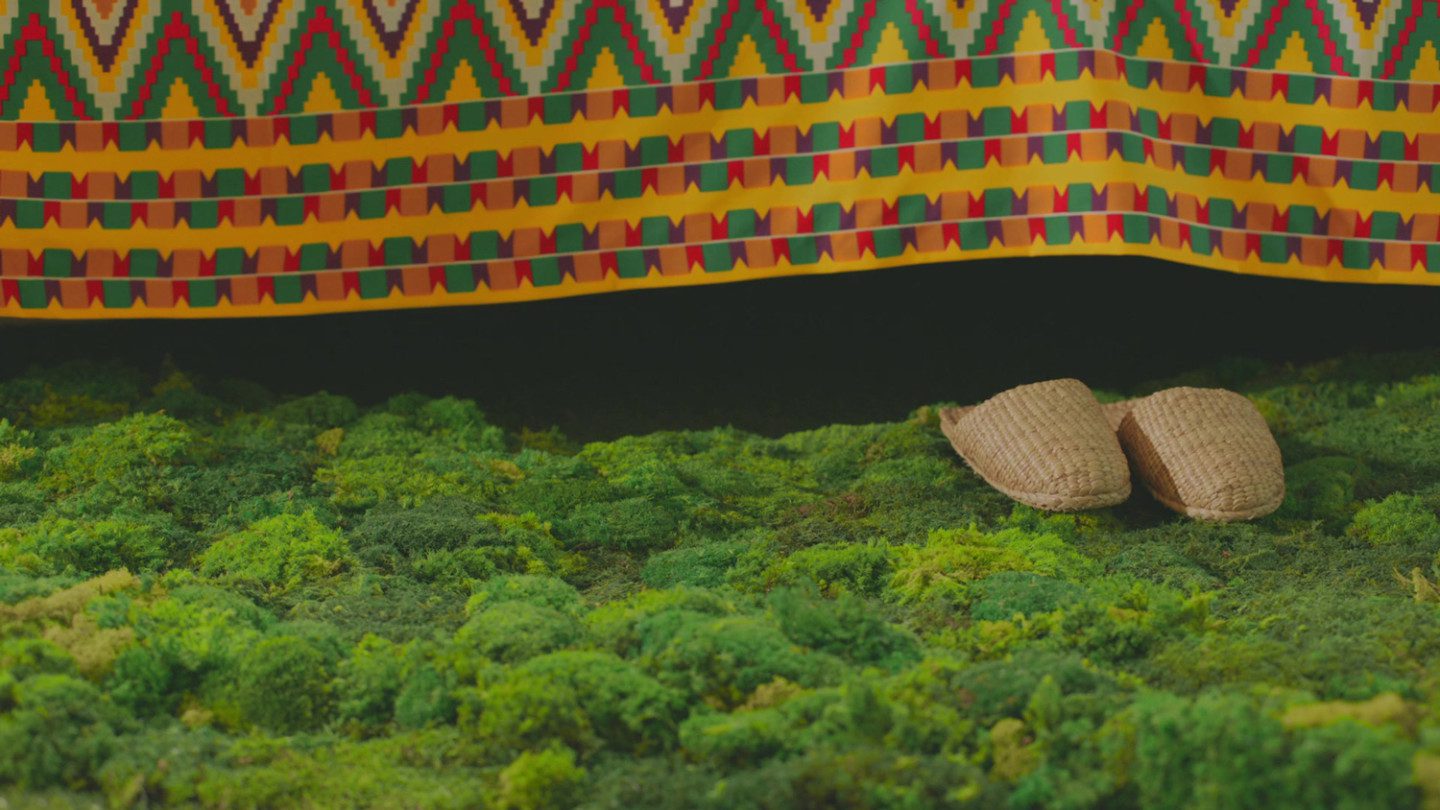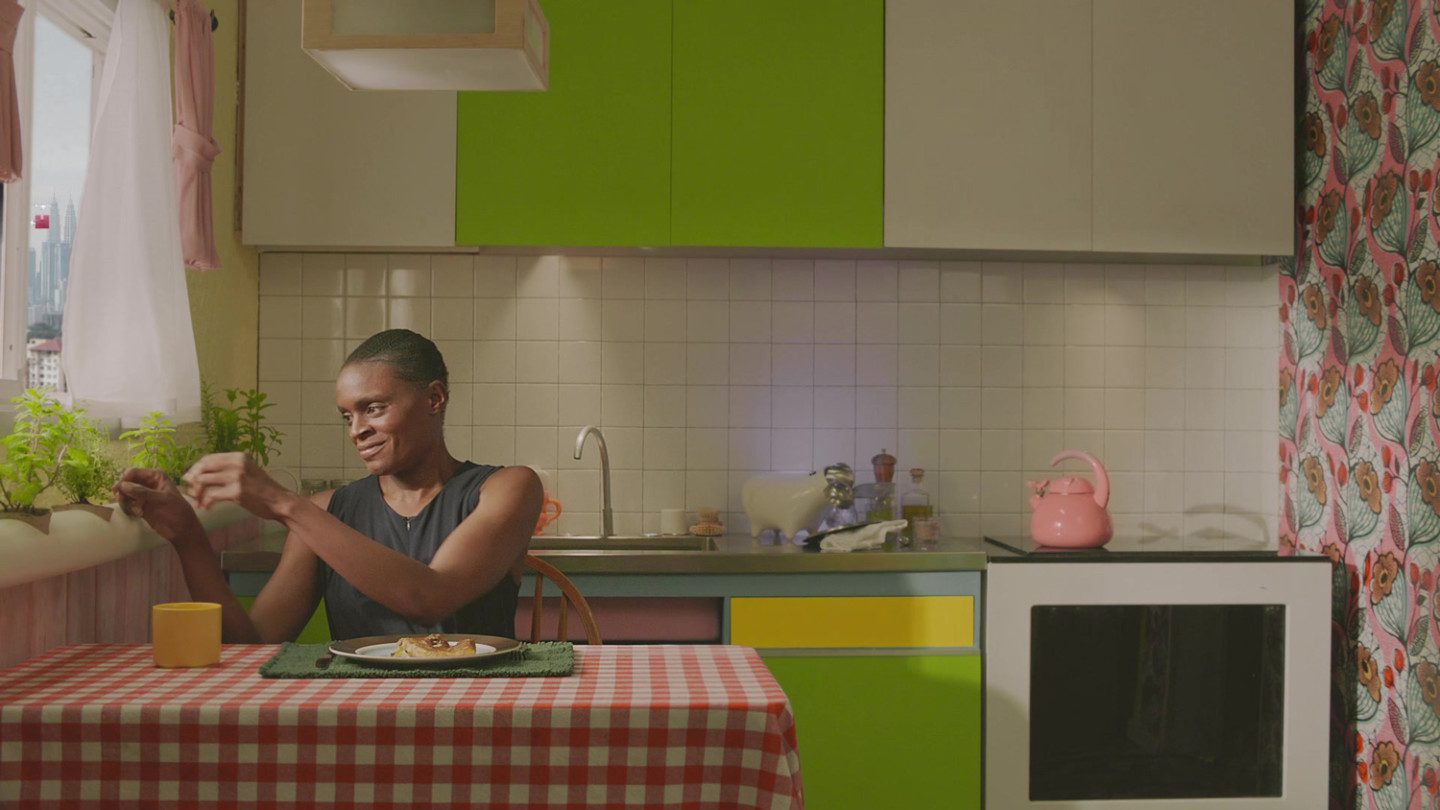 Remote
Production company: Remote Motion Picture, LLC, Hauser & Wirth
Directed by: Mika Rottenberg & Mahyad Tousi
Written by: Mahyad Tousi (WGA)
Based on story by: Mika Rottenberg & Mahyad Tousi
Cast: Okwui Okpokwasili, Joony Kim, Nikita Tewani Antonia Predovan, Yvette Mercedes, Pooya Mohseni
Cinematography by: Nickolas Rossi
Casting by: Damian Bao
Production Design by: Mika Rottenberg, Katrin Altekamp
Costumes by: Laleh Khorramian
Edited by: Mika Rottenberg
Executive Producers: Mika Rottenberg, Okwui Okpokwasili, Mahyad Tousi
Producers: Mika Rottenberg, Jonathan Burkhart
Line producer: Jonathan Burkhart
Co-producer: James Lingwood, Anders Kold, Michael Goodin
"Remote" was commissioned by Artangel; the Louisiana Museum of Modern Art, Humlebaek, Denmark; and Moderna Museet, Stockholm, Sweden; in association with Hauser & Wirth. The film was completed with support by MOCA's Environmental Council, Los Angeles, US; Musée d'art contemporain de Montréal, Canada; X Museum, Beijing, China; the Busan Biennale, Korea; and The Contemporary Jewish Museum, San Francisco, US.
"Remote", 2022, was purchased to the Moderna Museet collection in 2021 with funds provided by Pontus Bonnier.