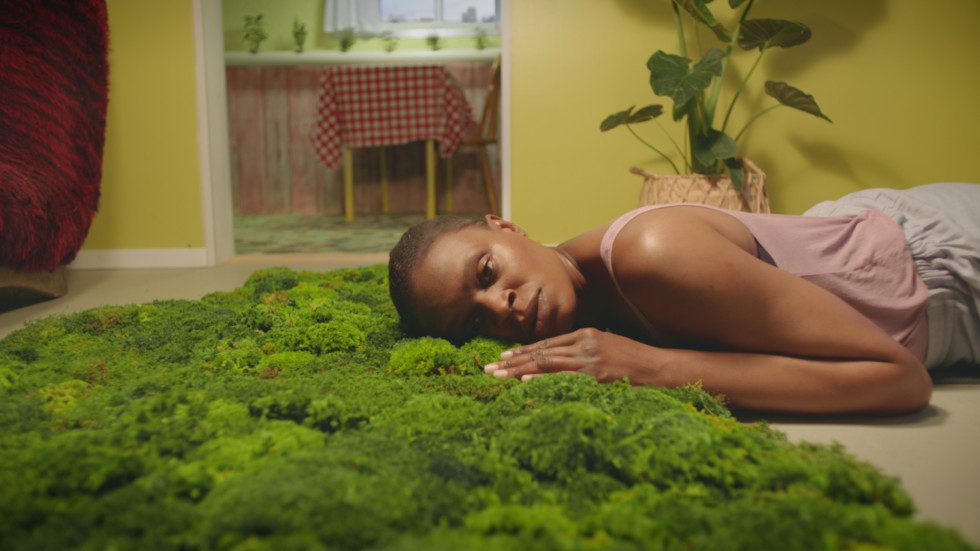 European premiere for "Remote"
The Film Club
7.10 2022
Stockholm
In the new feature film "Remote" by Mika Rottenberg and Mahyad Tousi, five women from around the world discover mysterious portals in their homes. The European premiere of this provocative film is followed by a talk between the filmmakers and Moderna Museet curator Hendrik Folkerts.
In the film, we see Unoaku, an architect who works from her apartment in Kuala Lumpur. While she is watching an online show featuring a South Korean dog groomer named Eunji and her dog Soju, she is startled by something that is invisible to all other viewers. This disturbing experience leaves her questioning her mental state, disrupting the clockwork flow of her daily routines. As Unoaku finds other women around the world who have also witnessed this strange phenomenon, "Remote" explores what it means to be connected in the age of technology and isolation.
Join us for this special European premiere of "Remote" on 7 October and meet the filmmakers Mika Rottenberg and Mahyad Tousi in a talk after the film!
The Film Club: "Remote"
by Mika Rottenberg & Mahyad Tousi
Date
Friday 7 October 2022
Time
At 17.30-19.45
Place
The Cinema, floor 2
Language
English
Tickets
100 SEK, 80 SEK for members in The Film Club, students, seniors and Klubb Moderna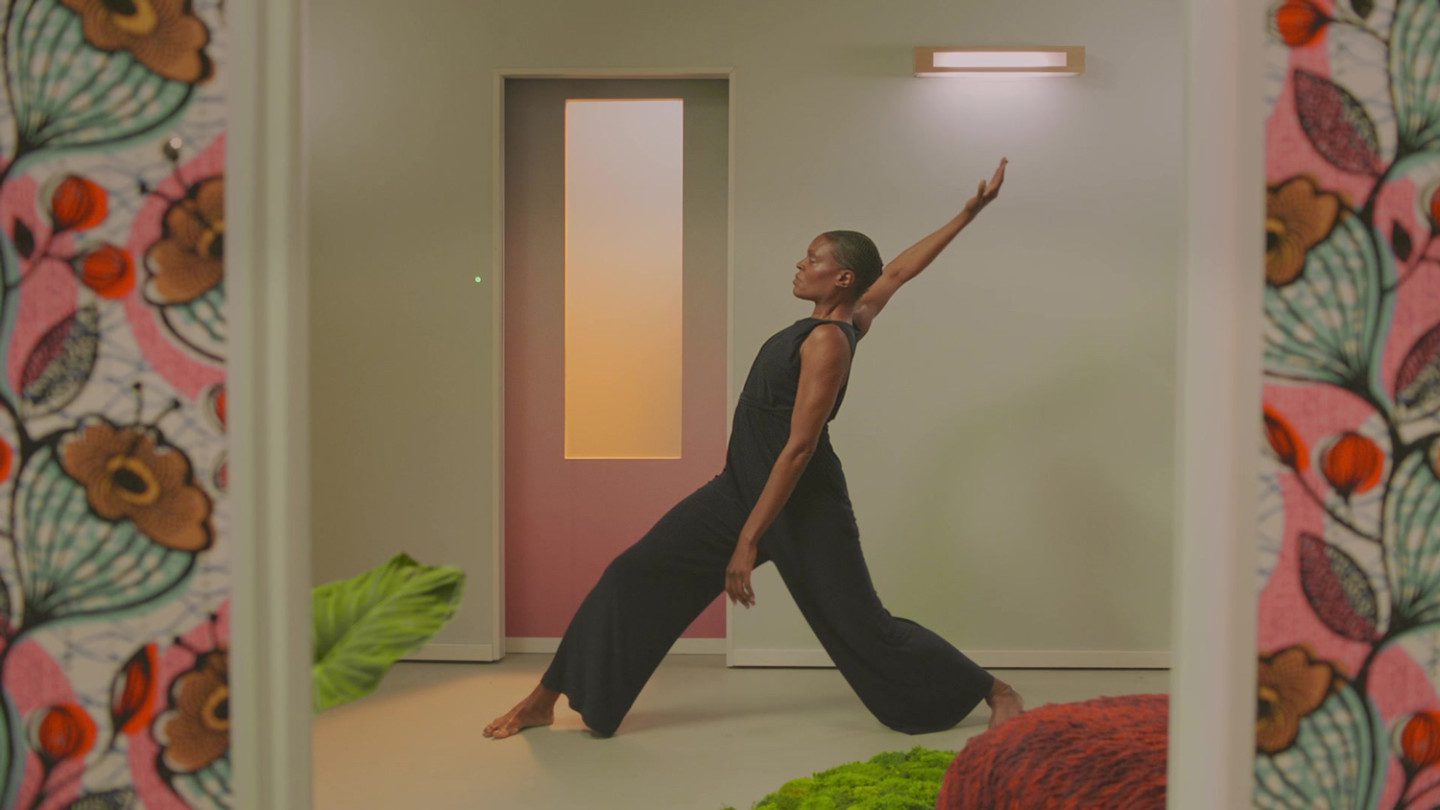 Mika Rottenberg & Mahyad Tousi
Mika Rottenberg is devoted to a rigorous practice that combines film, architectural installation, and sculpture to explore ideas of labor and the production of value in our contemporary hyper-capitalist world.
Through the editing process, and with footage from sets built in her studio, Rottenberg connects seemingly disparate places and things to create elaborate and subversive visual narratives. A solo exhibition of Rottenberg's work is currently on view at the Musée d'Art Contemporain de Montréal (21 May – 9 October 2022)
Multidisciplinary writer, producer, cinematographer, and director, Mahyad Tousi, is working across story formats, genres, and platforms; his projects span network television to the modern art world.
Tousi was the executive producer of CBS primetime comedy "United States of Al" and he is currently writing and producing "1001", a science fiction adaptation of "One Thousand and One Nights"
Read more here: Mika Rottenberg & Mahyad Tousi – Remote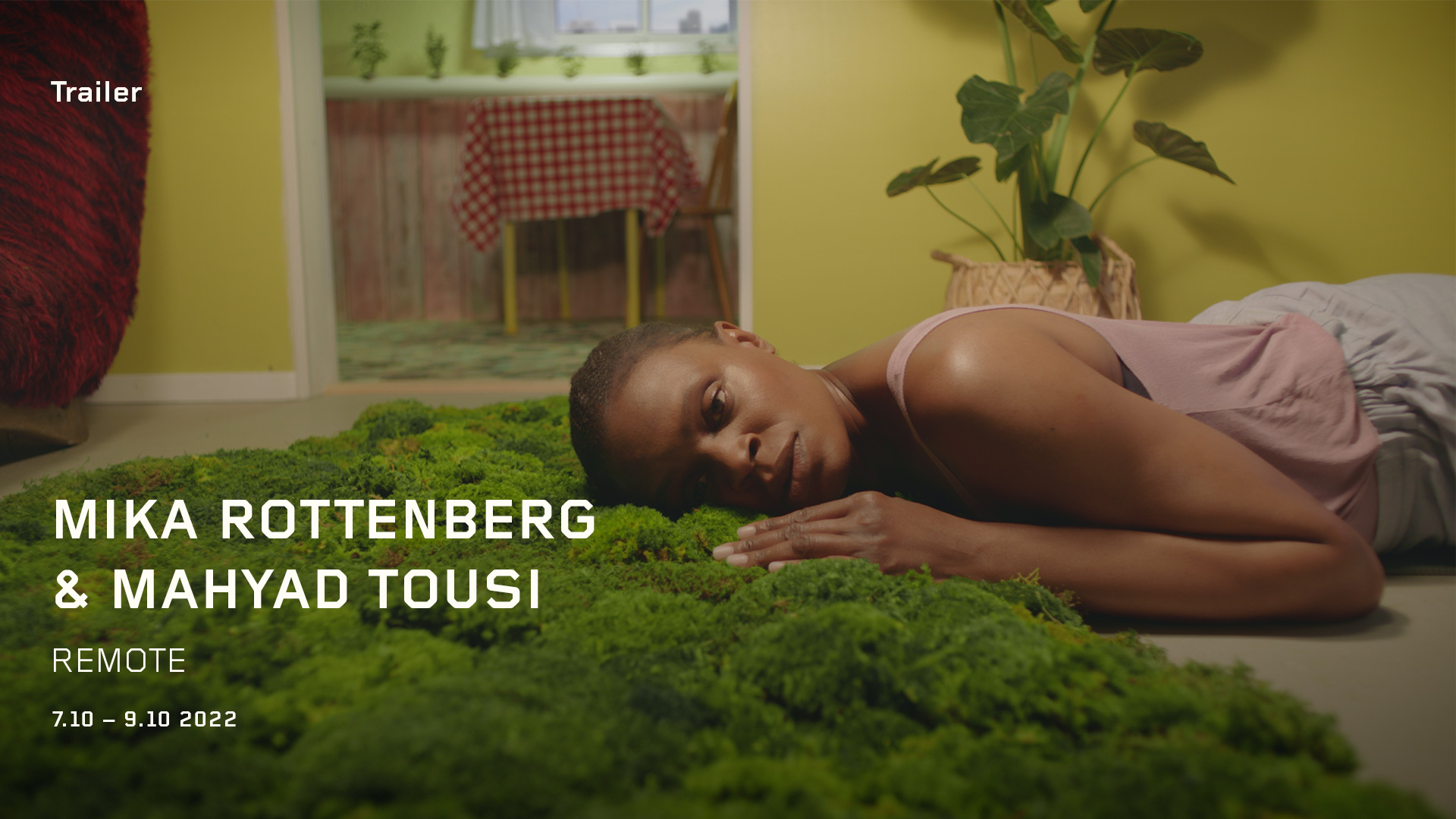 "Remote" was commissioned by Artangel; the Louisiana Museum of Modern Art, Humlebaek, Denmark; and Moderna Museet, Stockholm, Sweden; in association with Hauser & Wirth. The film was completed with support by MOCA's Environmental Council, Los Angeles, US; Musée d'art contemporain de Montréal, Canada; X Museum, Beijing, China; the Busan Biennale, Korea; and The Contemporary Jewish Museum, San Francisco, US.
"Remote", 2022, was purchased to the Moderna Museet collection in 2021 with funds provided by Pontus Bonnier.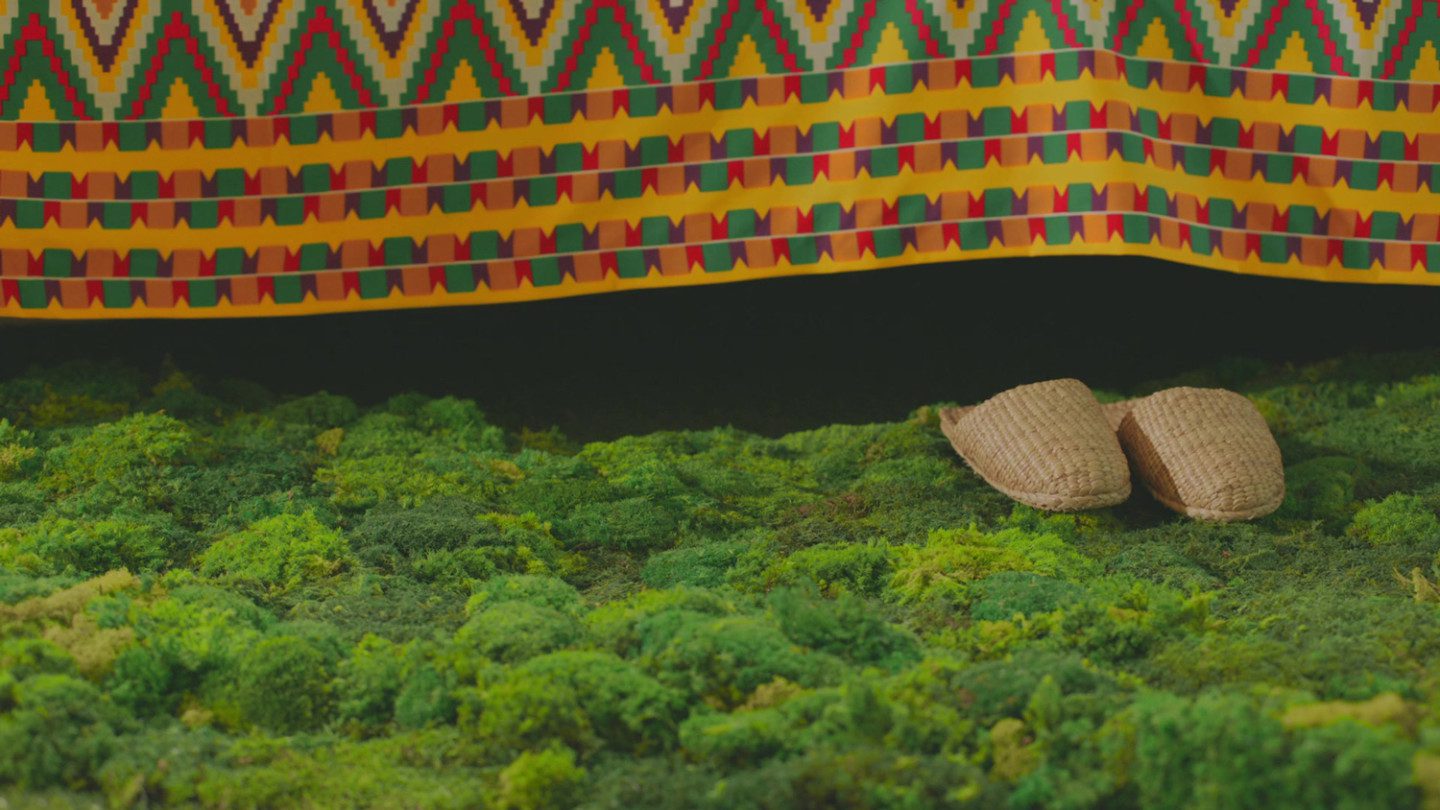 BLI MEDLEM I FILMKLUBBEN!
BECOME A MEMBER!
Do you want information about the Film Club and our screenings? Become a member! Membership is free. Become a member by sending your name and email address to filmklubben@modernamuseet.se (membership communication is in Swedish).
Processing of personal data
To become a member in the Film Club, we need to store your personal data (name and e-mail address). We process your personal data in accordance with the General Data Protection Regulation (GDPR). Read more about how we process personal data here: Moderna Museet's integrity policy
The Film Club editorial team
Lena Essling, curator, Catrin Lundqvist, curator.
Contact