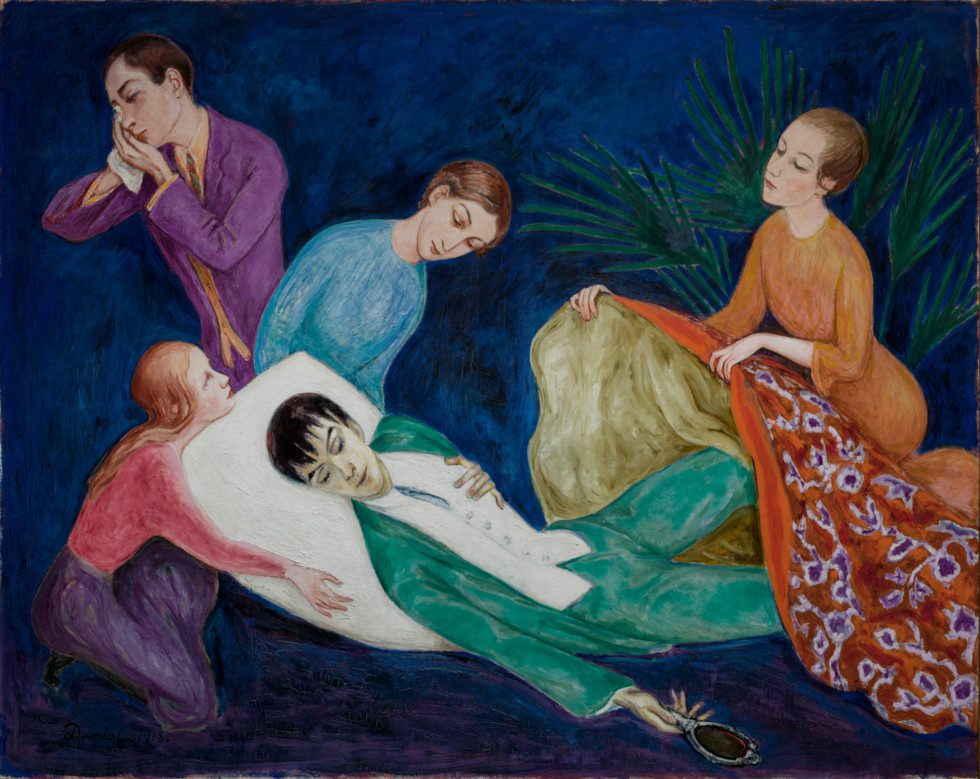 The Study Gallery
Study our collection in depth
Stockholm
In the Study Gallery, you can access and experience art from Moderna Museet's large collection at the push of a button. Choose between around twenty screens with some of our most popular works of art and others that are less well-known.
What work would you like our industrial robot to retrieve for you? The choice is yours in the Study Gallery. A host is also at hand to assist you and tell you more about the art.
Do you want to look at art that reflects how our relationship to the planet has changed over the past century? Or would you like to know more about the artist Nils Dardel and see how artist circles in Paris became a hub for non-heteronormative people and relationships in the 1910s?
The Study Gallery offers a unique opportunity to experience works with exciting stories to tell.
Take your time to find your favourite! – Gitte Ørskou, Director of Moderna Museet
Search the collection and find more
On Search the collection you can see the artworks, read and learn more about what we show in The Study Gallery.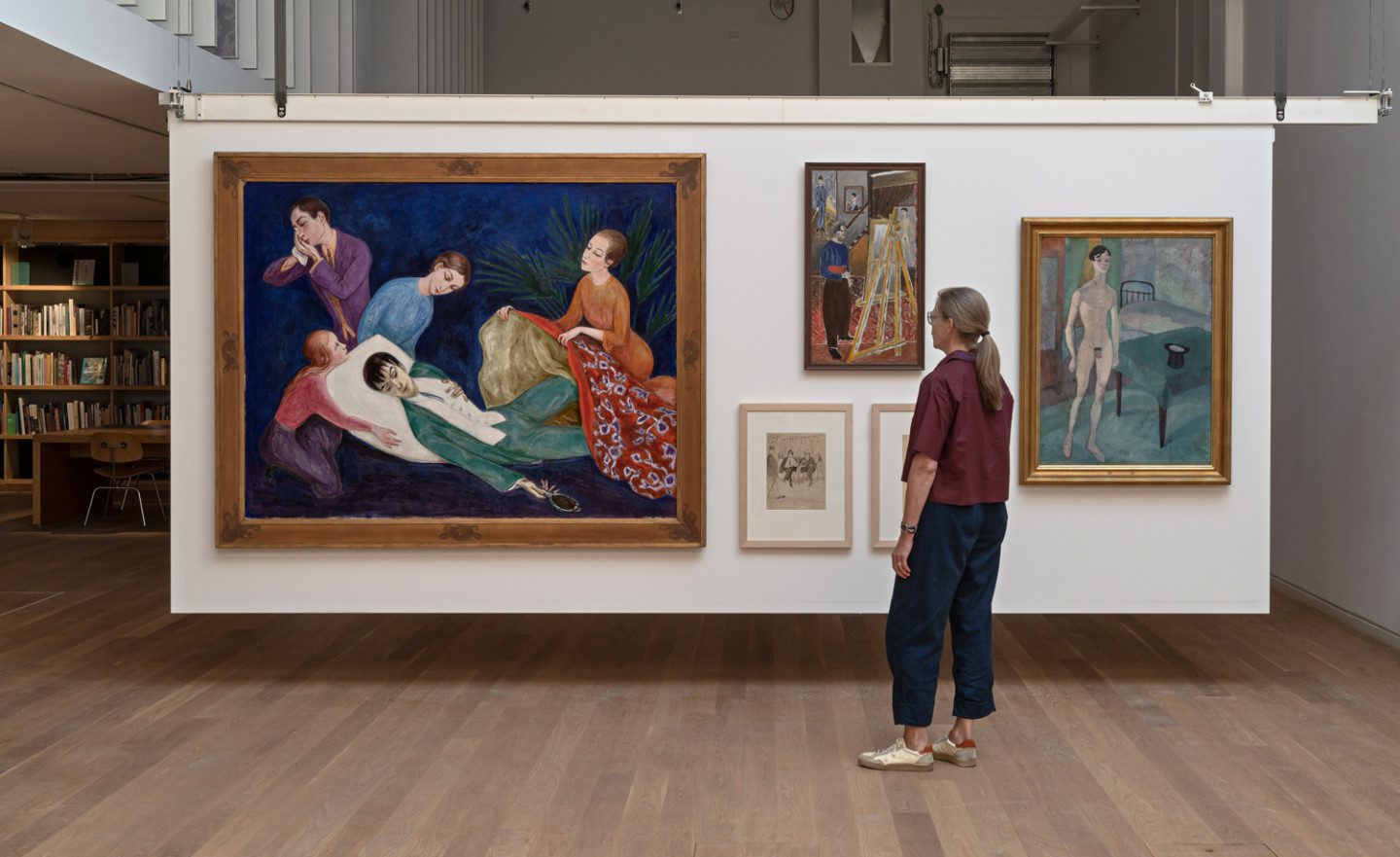 created according to the ideas of Pontus Hultén
The Study Gallery was created according to the ideas of Pontus Hultén, the director of Moderna Museet in 1960 to 1973. He used to discuss with the internationally-acclaimed architect Renzo Piano (born 1937), about what a future dream museum could look like – a museum where the art could be retrieved at the push of a button.
In this way, the Study Gallery is a prototype for a future museum where visitors select, and art customise their museum experience.
The Museum as a meeting place for all arts
Pontus Hultén was instrumental in making the Museum a meeting place for all arts, including film, sound and performance.
One of his most famous exhibitions was Movement in Art (1961), featuring works by Marcel Duchamp, Jean Tinguely, Alexander Calder and Robert Rauschenberg. Some of the works were added to the Moderna Museet collection. These artists, who became close friends of Hultén, are also represented in his donation, along with works by Niki de Saint Phalle, Jasper Johns and Sam Francis and others.
Moderna Museet received Pontus Hultén's art collection in 2005
Pontus Hultén donated his collection, his library and his private archive to Moderna Museet in 2005. Together with the architect Renzo Piano whom Hultén met during his time as director of Centre Pompidou in Paris (1974-1981), the Study Gallery was created, with funding from the Friends of Moderna Museet.