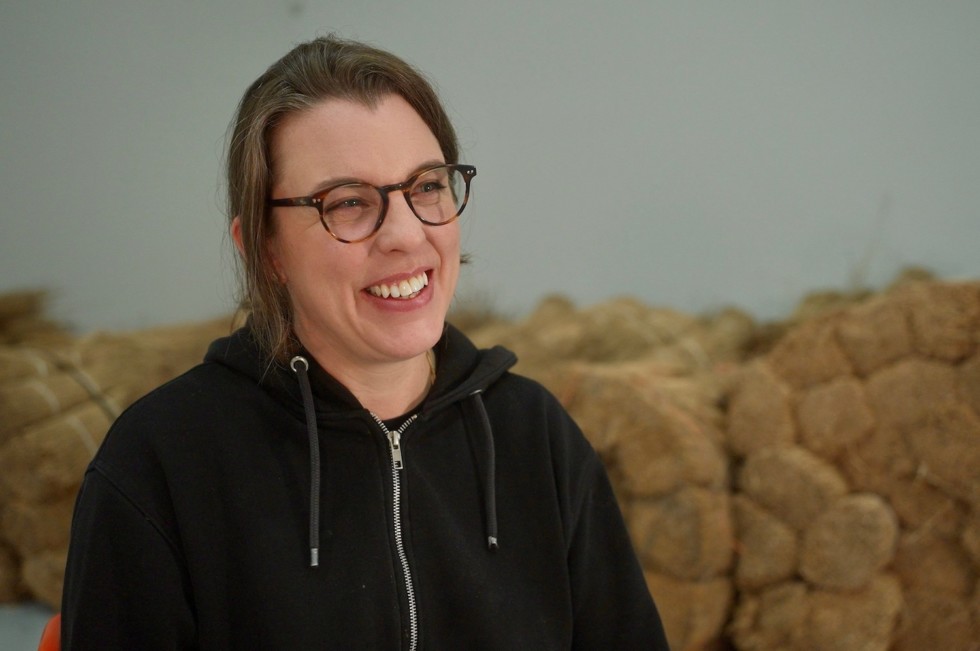 Interview with Ingrid Elsa Maria Ogenstedt
The artist Ingrid Elsa Maria Ogenstedt participates in Moderna Museet Malmö's exhibition Twilight Land, that opens autumn 2022. She is one of three artists who will create completely new artworks for the exhibition. We meet Ingrid when she just started her work with one of her sculptures at the museum and find out that several older Scanian building traditions are very present in the work.
When we enter the Turbine hall, we are greeted by two larger towers of wood that rise straight up towards the ten-meter-high room. We move a little further away in the room and settle down together. Around us, rooms within the room are being created and behind Ingrid large round piles of reeds heap up like smaller mountain landscapes. The scent of nature is palpable.
 What it is that we see behind you Ingrid?
− It's the reed that arrived today, after fumigation which we had to do because the material is brought in here at the museum. The reed comes from Værn Engene, Tipperne (Denmark) and is hand-harvested due to its short straw height, which no modern machines can handle. Therefore it is very special both to me, to those it comes from and to the reed roofer I work with.
Would you like to tell us about the process forward now?
− We have managed to get the towers together quite well, so hopefully we will start laying the reeds today. I am working on this project together with reed roofer Bjarne Johansson from Jutland, who has 40 years of experience in the profession and his colleague Jeffery Brankley. It will be very exciting to see how the result will be, with a material like this it is always a process. But that's also what's fun, working with different types of materials that have different properties, seeing how they behave and how they bring out my sculptural works.
Speaking of the material, given that it's organic, will it change anything during the exhibition?
− No, because of the controlled environment that the museum has, I don't think so. If the work had been out in nature, it would have been different. It would age, the color had changed, maybe it had started to grow moss or something.In here, the conditions are different. What I hope, however, is that you get a strong experience of the material. With the help of light, color and perhaps smell. And the fact that it is taken out of its natural context and presented in a way that allows you to get close. I think that the exhibition space itself, the white cube situation, does that the materiality is really enhanced and that the tactility becomes clear.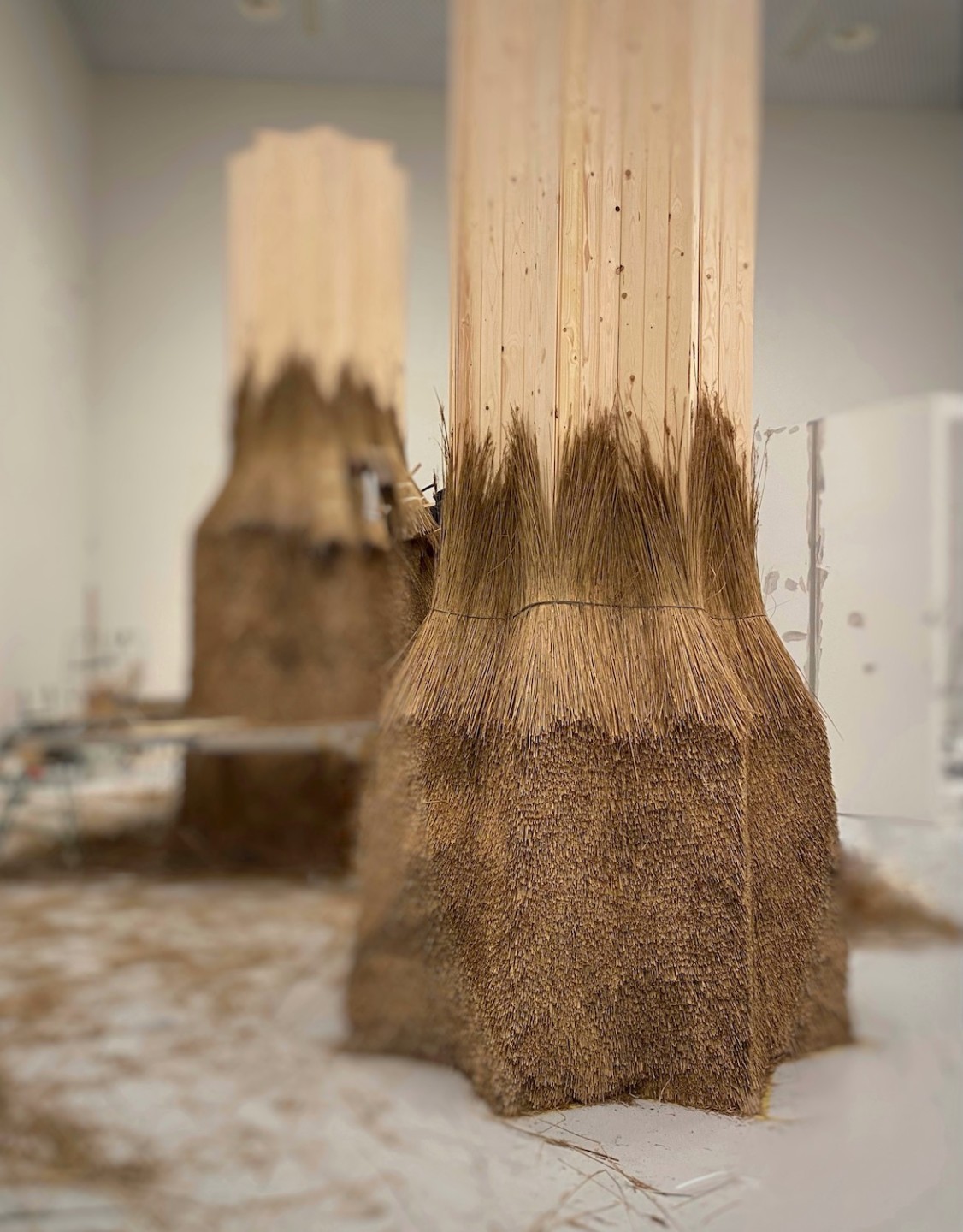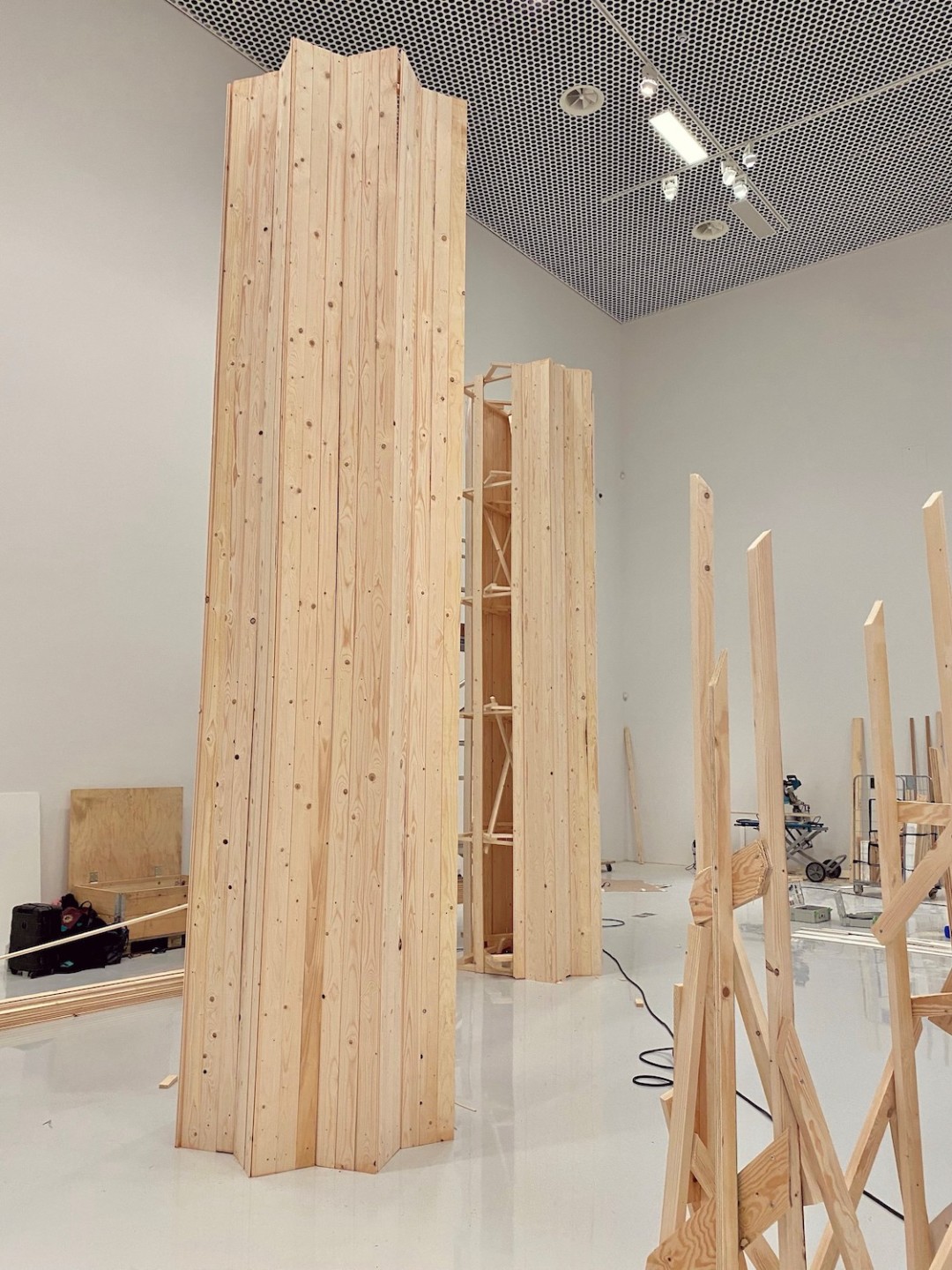 Twilight Land is an exhibition that explores the feeling of standing on the threshold of the unknown, where a political as well as an ecological twilight is present. We know we live in unsustainable systems, but we don't really know how to get out of them, or what awaits us in the future. What does this theme mean to you and how do your artworks resonate with it?
– First, I am a mother and I live on this earth, so of course these are themes that I have around me in my everyday life.
Then I hope that my way of working with materials somehow can demonstrate that we do know how to live, because we can live in symbiosis with our surrounding world. We know how to take care of our resources, we just forgot that we already know and took new paths. To go back to craft traditions, to go back to a knowledge of materials and landscapes, to know when to harvest what and how not to leach the soils – we can do that. Just ask those who live where they live. I think there is so much wisdom and knowledge if you just ask the right questions.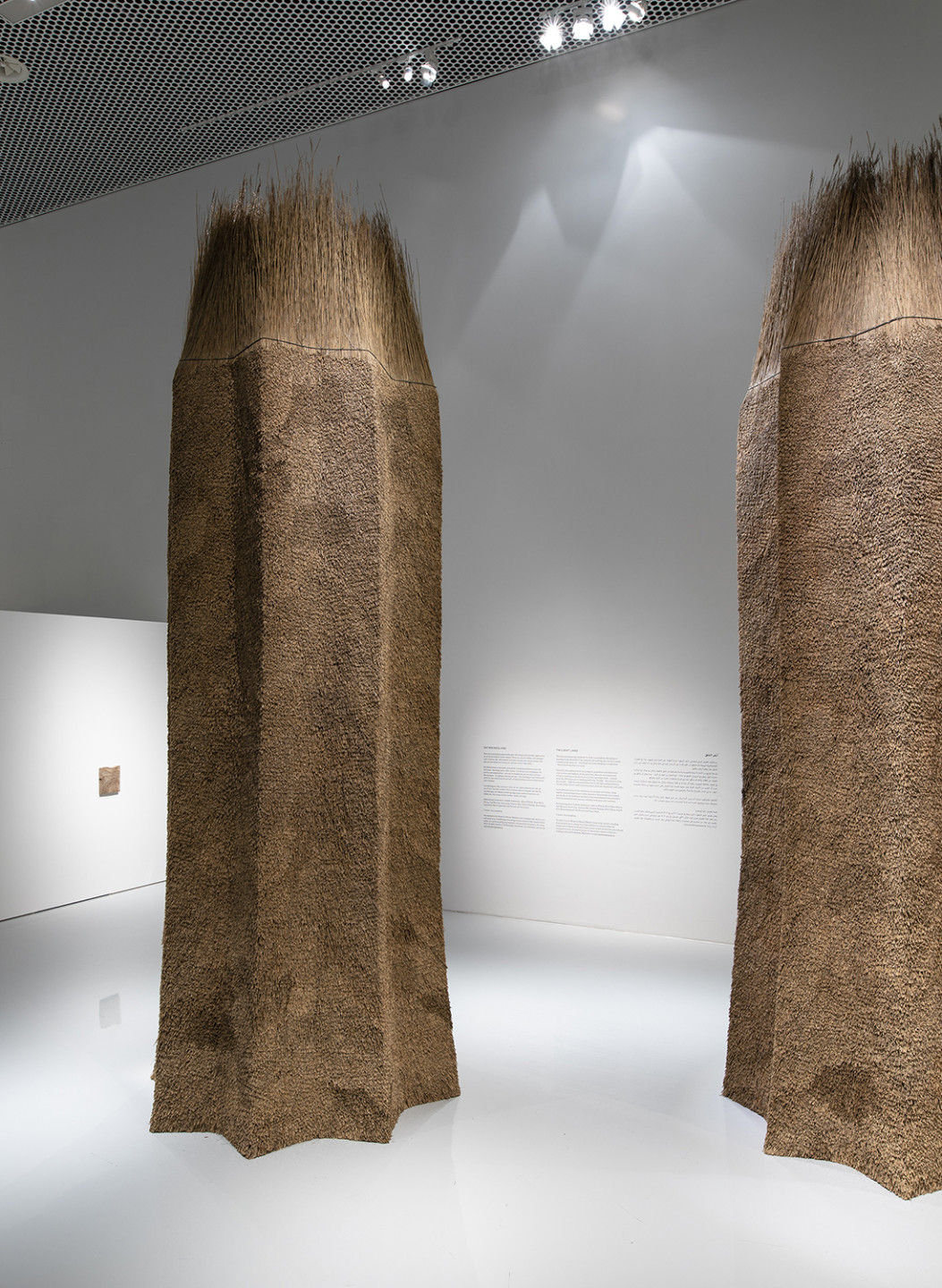 I have lived with these towers for several years. [...] ...when I got the first invitation to come here and entered the Turbine hall and saw the ceiling height, it felt obvious to me to work with height.
You have made several site-specific sculptural artworks before, many of them have been outside. What does it mean for you and your artistic process to be in this environment, in this institutional space?
– I always emanate from the conditions I am presented with and of course being outside in a landscape and indoors at an institution means different things. But what you might lose in the work process when you are out in nature working, you gain instead in other ways in an exhibition context. The materiality can even be enhanced, giving a stronger impression to the visitor when it is presented outside of its own context. It almost becomes like Aliens who have landed in a white room like this. Smell can become much more intensive, and color can seem much clearer. Therefor it's exciting for me to have the opportunity to explore that. I'm glad I get to do both parts.
Was it obvious to you that this was the artwork you were going to create when you were asked to participate in Twilight Land?
– Yes, I have lived with these towers for several years. I think my first drawing of the towers is from 2014. So, they've kind of been in the back of my mind a bit and when I got the first invitation to come here and entered the turbine hall and saw the ceiling height, it felt obvious to me to work with height. I have also been waiting for an opportunity to work with Bjarne again, the reed roofer with whom I built the work Gata i Danmark. So, I already had some ideas before and have sort of been waiting for the platform for them. So, it was a little bit like it just fell into place right here.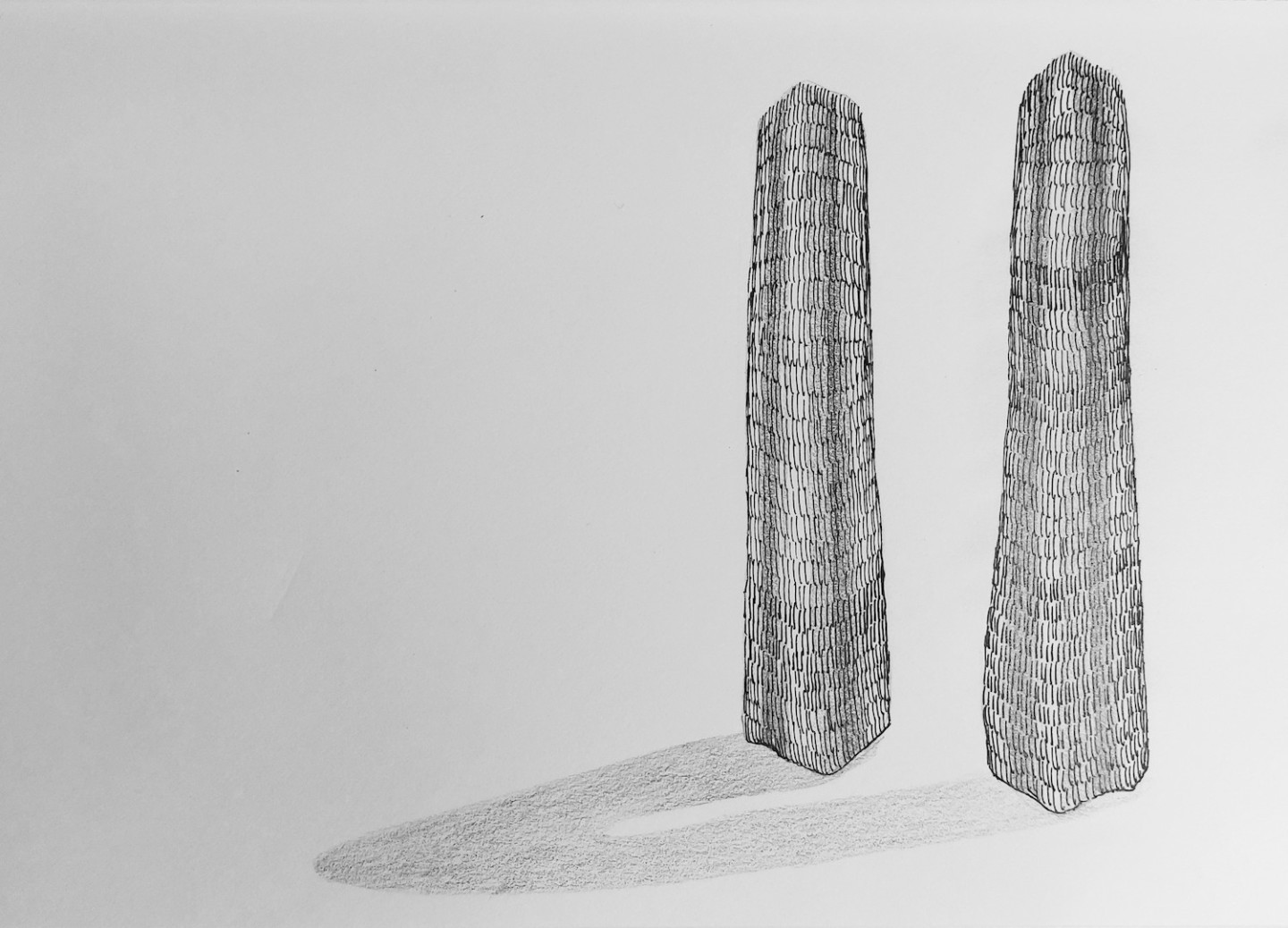 Ingrid tells us that she since long has been fascinated by the secret towers of Himalaya. The towers that remain are located at high altitudes in Tibet and China and may be thousands of years old, although no one knows for sure. Like Ingrid's tower that is being created at the museum, many of them have eight corners and are sometimes referred to as the star towers. In terms of construction, says Ingrid, it is a very stable formation. Something that can explain why the upwards of 60-meter-high towers have managed through the millennia despite their spectacular locations. The mystery surrounding the towers becomes clear through its many unanswered questions. Who built them and how? Why were they placed at these high altitudes and what purpose might they have had?
You will also create another new artwork made for Twilight Land. Can you tell us something about it?
– Yes, that room is a little smaller and a little more intimate, and there I have chosen to work with clay, in the form of clay lining. It is an origin material, as I call it, which also has a craft tradition, especially here in Scania where they used a lot of clay-lined walls, for example in house construction. For me clay is also a material that is immortal, it can dry out, you can wet it and repair it, it breathes. While it has a kind of basis in the origin of creation, that you just take a lump of clay, you shape it and dry it. It is such an extremely direct material that all children can relate to and adults too. So, for me it is always a go to material. With the clay I can create large shapes in a relatively simple way, and I also appreciate its complexity.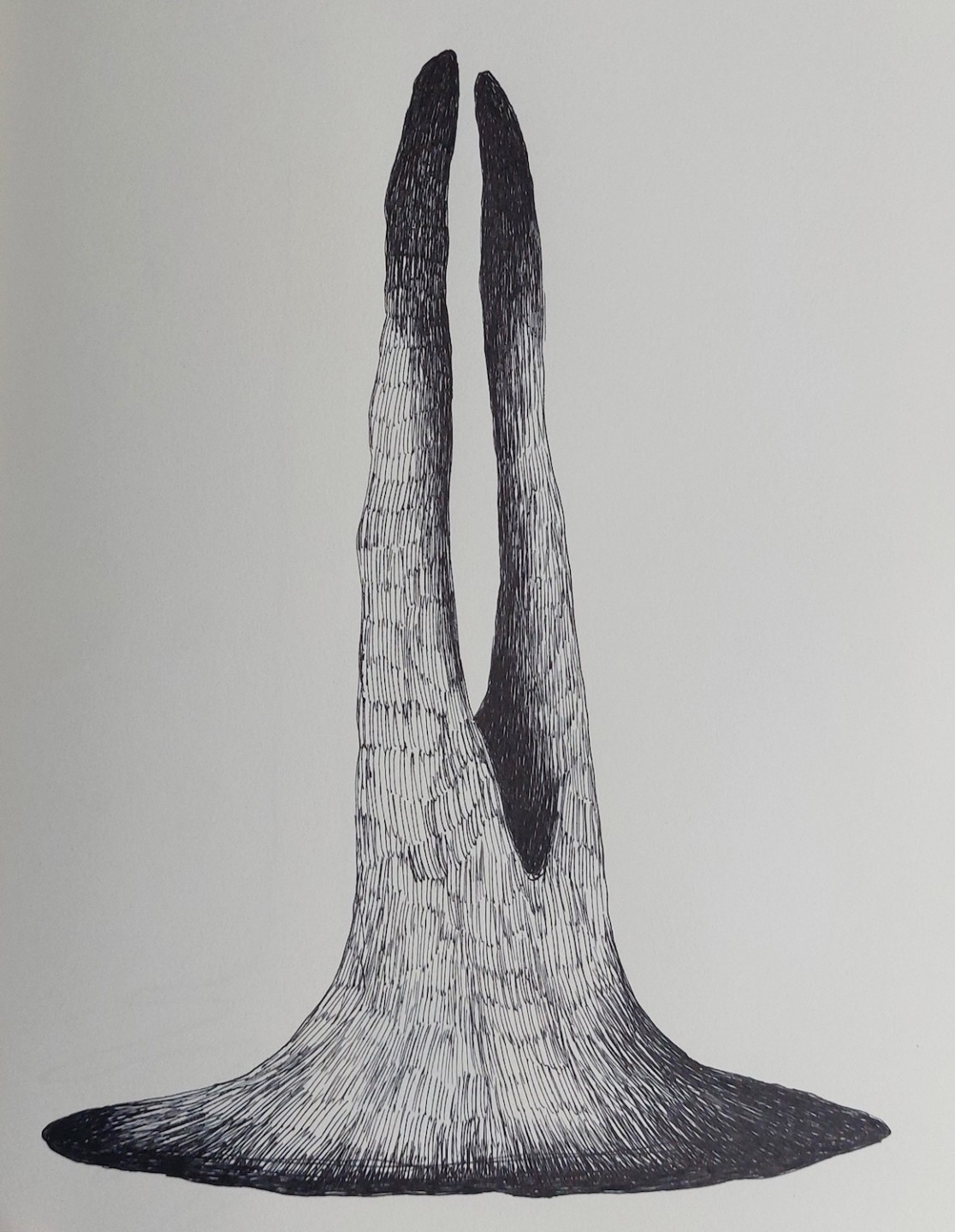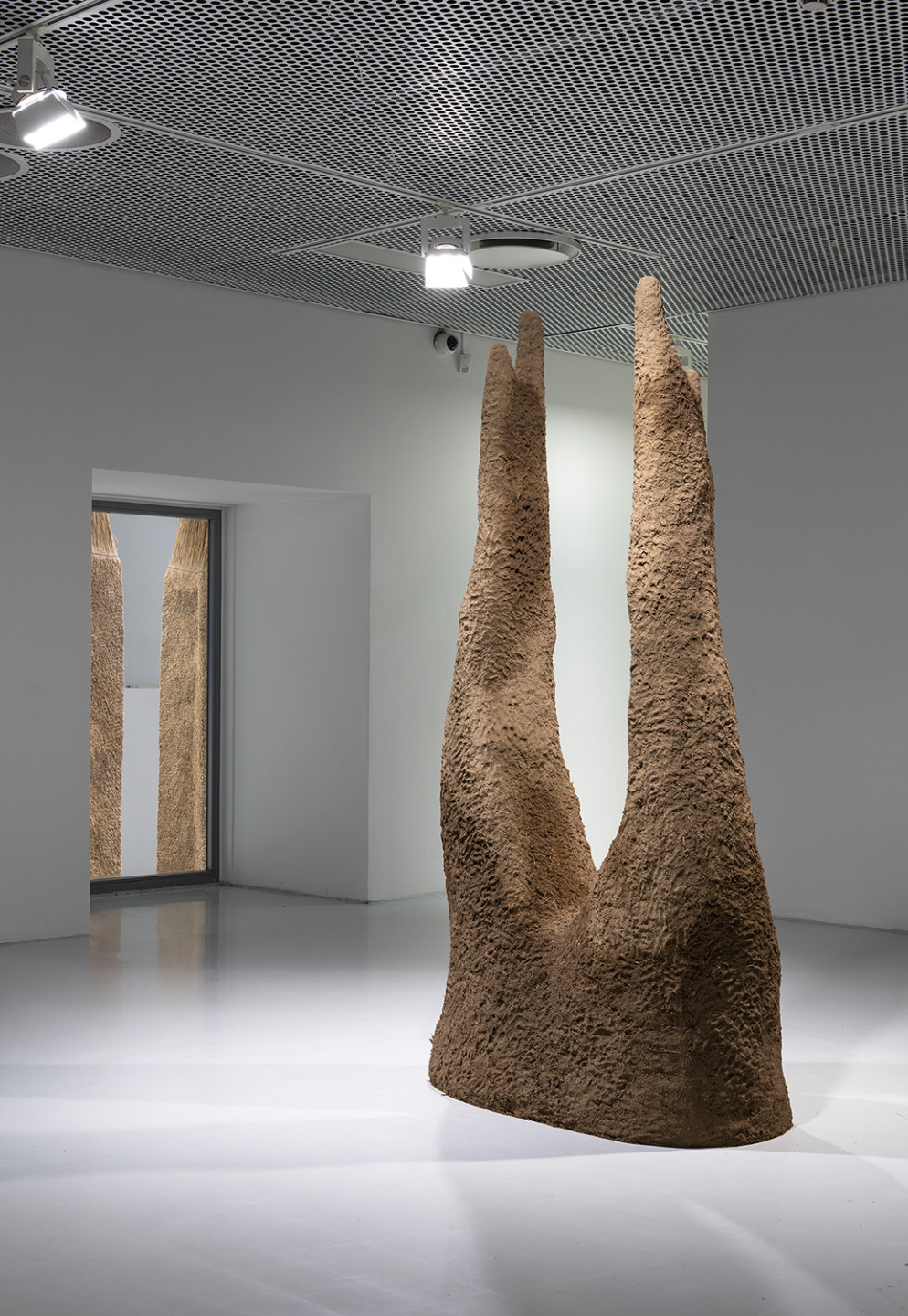 The artwork you are working on now, the towers, is of quite a monumental size – what about this one?
– It will be almost three meters high, so it is my little one. Two and a half to three meters, then I don't need scaffolding but can work myself with my own body.
Do you work with more materials than clay in the artwork and what does the process of the material itself look like here?
– I have a basic construction under the clay and will probably use some of the reeds to create a dynamic shape. But it is above all the clay that interests me. I made my first clay work in Höganäs in 2018, outside. As I said, it is a basic material that, especially when it is unburnt, can be used several times. It is always the case that when I work with my materials, they are co-creators. I fight against the materials as much as I fight with the materials. So, we often collaborate in the design and then you sometimes need to accept that the materials make their own decisions.
...it has a kind of basis in the origin of creation, that you just take a lump of clay, you shape it and dry it. It is such an extremely direct material that all children can relate to and adults too.
What are your hopes regarding visitors' encounters with your artworks in the exhibition?
– I hope they will gain an appreciation for the material, an understanding for what we human beings are capable of. For me, it's as much about technology as imagination. To see potential and opportunity in what we can do with our hands, which I think is amazing and hope that more people with me can appreciate. The same thing with the clay, which is a basic material that anyone can use for whatever they choose. To be able to understand and to value the knowledge that we already possess is important. I am also in contact with building maintenance and various institutions that are working with recycling, but also sustainable materials, and I hope that it is a way to show how we can take on our common future together.
About Ingrid Elsa Maria Ogenstedt
Ingrid Ogenstedt was born in 1982 and educated at the art school in Umeå and for Ingo Vetter at the Hochschule für Künste Bremen. She often creates large-scale sculptural artworks and has previously created site-specific works for the Luleå Biennale (2020), Wadden Tide, Blåvandshuk (DK) and Kjerrinøy Land Art Biennale (NO). She currently lives and works in Berlin.