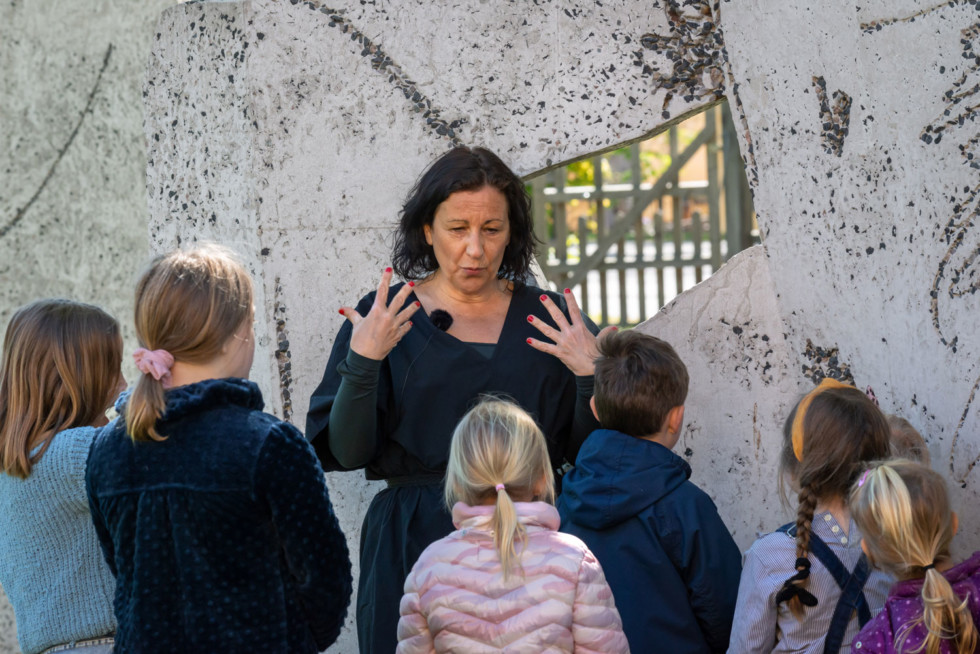 24.5 2020
Create like Pablo Picasso – outside!
Get inspired by art and create your own works like Pablo Picasso! Nina talks about how Pablo stole ideas from other artists to get his own ideas and create new artworks. So pack paper and pens in your picnic basket and go outside! Is there any art close to your home? A sculpture or a statue in a square?
You need
Paper
Something hard to draw on
Charcoal for sketching
Fixative spray (hairspray is fine)
How to do it
Look at the sculpture or artwork that you like and are inspired by.
Draw a straight line.
Blur it with your hand. Draw more, hard and soft lines.
When you are done you can fixate the drawing with spray.
Have fun and feel free to share your creations on social media. Tag us @ModernaMuseet and use #VerkstanModernaMuseet.
You can find the video on Moderna Museet's YouTube channel
Don't have everything you need at home? In our Shop you can find paints, pens, paintbrushes, paper – most of what you need to create on your own!
Pablo Picasso stole ideas
When Pablo Picasso was young he often copied paintings that other artists had made by drawing them. (1881-1973)
Pablo believed that it was very important to look closely at images that already existed to get his own new ideas.
One could say that he borrowed and sometimes stole other artists' ideas.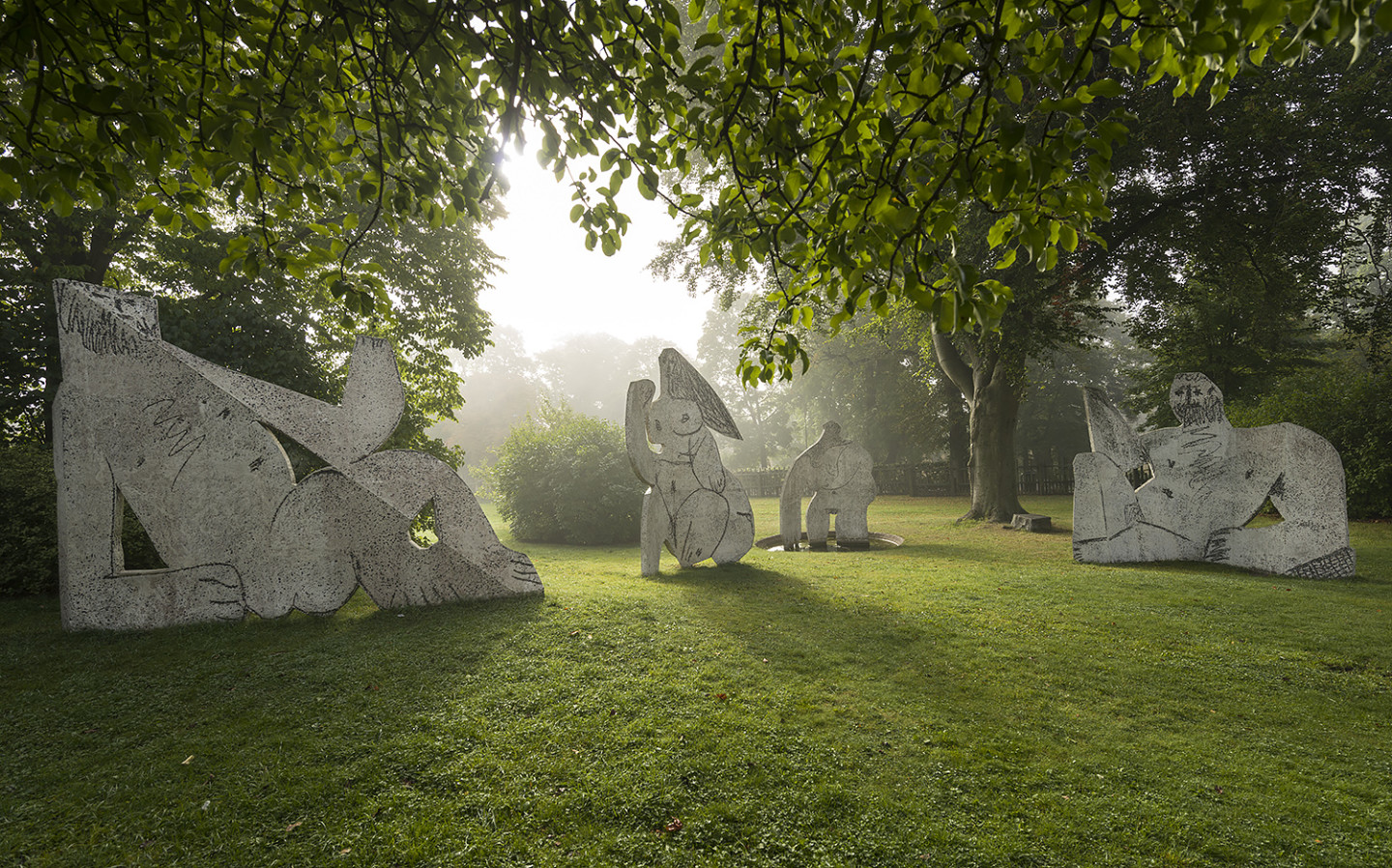 Pablo saw a painting in a museum in Paris that he liked a lot. It's called Déjeuner sur l'herbe (Luncheon on the Grass) and was painted in 1863 by an artist named Édouard Manet.
Pablo started to draw the painting. But it became its own image that he created little paper figures of.
One day in the 1960's he asked an artist from Norway named Carl Nesjar to make the same figures but from large concrete blocks.
Today the sculpture stands in Moderna Museet's garden, and Picasso gave it the same title as Manet's painting.
Create like an artist – from home!
Come along one of the museum's educators and get inspired by artists and artworks at Moderna Museet. We will create artworks from things we might already have at home. There is no right or wrong, ugly or beautiful when you are creating. But there is one rule – there are no rules.
Welcome to the Workshop!
In the museum's YouTube series "Create like an artist" you will receive tips on how you can create your own artworks at home inspired by artists in Moderna Museet's collection. New episodes are released every Sunday. The episodes are approximately 3–5 min long and are aimed at children between 4 and 9 years old.
Feel free to share your creations on social media. Tag us @ModernaMuseet and use #VerkstanModernaMuseet.
Published 24 May 2020 · Updated 28 October 2020