19.4 2020
Create like Hilma af Klint
Mix your own paints and create abstract images full of shapes, colours and symbols like Hilma af Klint! Jessica Eldenstjärna and Rebecka Stone explore Hilma af Klint's art and show you how you can make it at home. So get your paper, sticks, brushes, paints and an open mind – that is all you need to create like Hilma af Klint.
You will need
Large sheets of paper
Tape
Paints
Sticks
Paintbrushes, large or small
How to do it
Put a large piece of paper or several small ones on the floor and tape them down.
Fasten a paintbrush at the end of a stick with some tape so that you can paint while standing up.
Close your eyes and let your movements create brushstrokes on the paper! Large and small, long and short, can you make round motions? Squiggly ones?
When you open your eyes you'll see the pattern you have created.
Now colour what you have created!
For the paint you will need
A mixing bowl
Pigment or tempera/watercolour blocks
Egg
Water
Vinegar
Mix the egg tempera paint
Crack the egg and separate the yolk and white.
Place the yolk in a bowl and mix in water, about 1 part water and 1 part yolk.
Add a few drops of white vinegar and shake or whisk together.
Add your pigments to the mixture. If you don't have pigments you can mix the egg tempera with watercolour pucks (dry watercolours). The more pigment you use the thicker the colours will be.
Have fun and feel free to share your creations on social media. Tag us @ModernaMuseet and use #VerkstanModernaMuseet.
You can find the video on Moderna Museet's YouTube channel
Don't have everything you need at home? In our Shop you can find paints, pens, paintbrushes, paper – most of what you need to create on your own!
Hilma af Klint created for the future
Did you know that Hilma af Klint refused to show her abstract paintings during her lifetime? In her will, she wrote that the groundbreaking works must not be shown publicly until at least twenty years after her death. She was convinced that their full meaning could not be understood until then.
You are welcome to come and look at Hilma af Klint's work in the collection and visit the Workshop for more creating as soon as the museum is open again. And please visit Moderna Museet Malmö when it reopens, they will be showing a large exhibition on Hilma af Klint.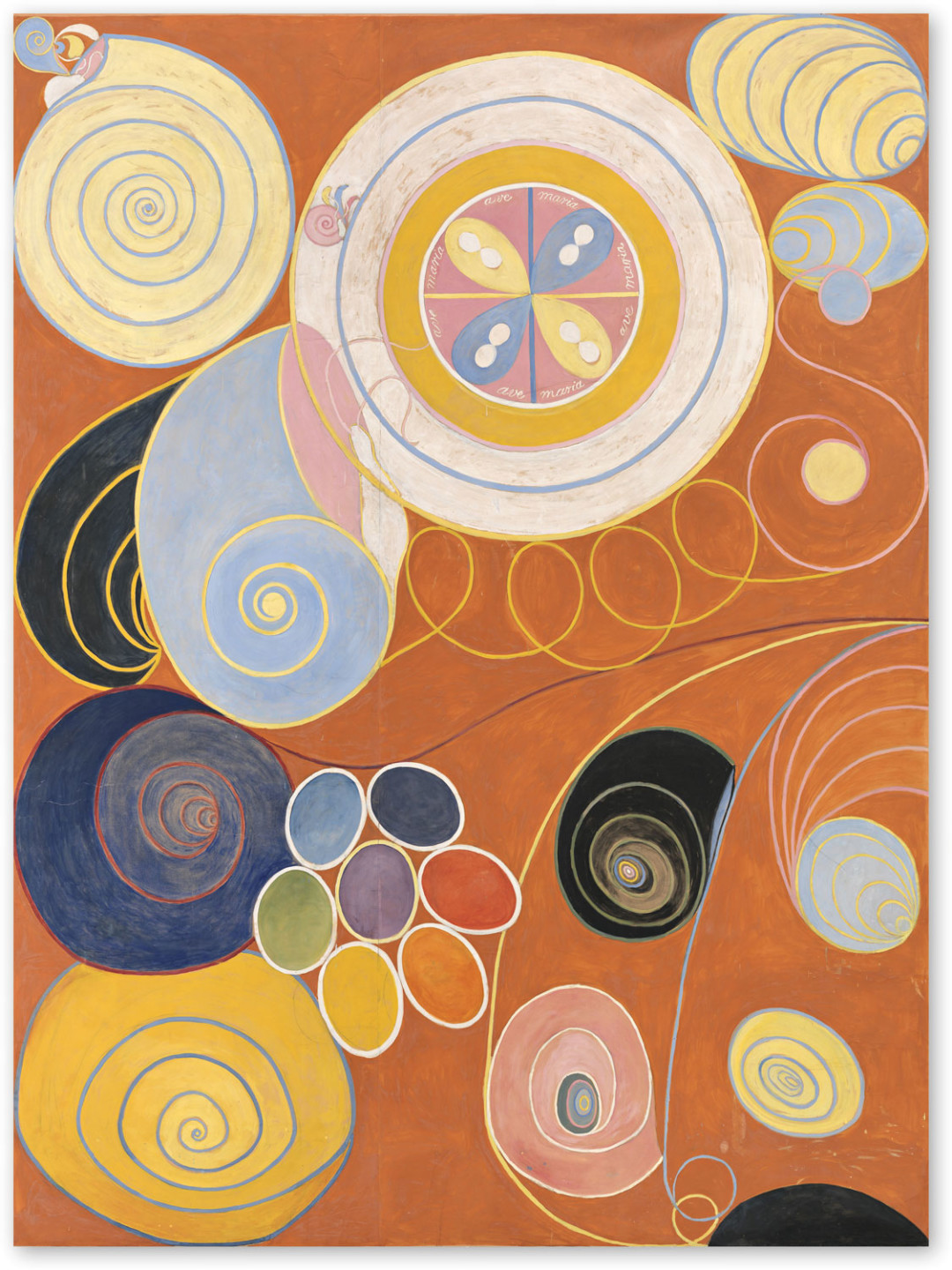 Create like an artist – from home!
Come along one of the museum's educators and get inspired by artists and artworks at Moderna Museet. We will create artworks from things we might already have at home. There is no right or wrong, ugly or beautiful when you are creating. But there is one rule – there are no rules.
Welcome to the Workshop!
In the museum's YouTube series "Create like an artist" you will receive tips on how you can create your own artworks at home inspired by artists in Moderna Museet's collection. New episodes are released every Sunday. The episodes are approximately 3–5 min long and are aimed at children between 4 and 9 years old.
Feel free to share your creations on social media. Tag us @ModernaMuseet and use #VerkstanModernaMuseet.
Published 19 April 2020 · Updated 28 October 2020