28.6 2020
Create like John Baldessari
Create your own art by pointing at things like John Baldessari! Or do you even need to do it yourself? John believed that ideas were most important so he asked others to point at things for him. All you need to create art is a thought! This time we will use paper, pen, glue and a stick, and if you have: a camera and a printer.
You need
A camera
A printer
A Stick
Tape
A good idea to point to and think about!
How to do it
Photograph your own, or someone else's, hand when it is pointing at something.
Print the image (or draw it if you don't have a camera and printer).
Cut out the image and glue it to a lolly stick.
Think about what you think is important. What do you want to point at?
When you are done thinking, press your stick into the ground so that everyone can see that you think is important.
Tell someone about it!
Have fun and feel free to share your creations on social media. Tag us @ModernaMuseet and use #VerkstanModernaMuseet.
You can find the video on Moderna Museet's YouTube channel
Don't have everything you need at home? In our Shop you can find paints, pens, paintbrushes, paper – most of what you need to create on your own!
John Baldessari was an American artist
John Baldessari lived between 1931-2020. When he was a child he used to visit county fairs with his father every year.
His father loved looking at agricultural machinery and tractors.
But John hated it, instead, he would look at all the paintings at the fair and wrote down the names of the painter he liked the most.
He often asked himself : What is art?
John believed that ideas were what was most important.
He didn't believe that artists had to make all the art themselves.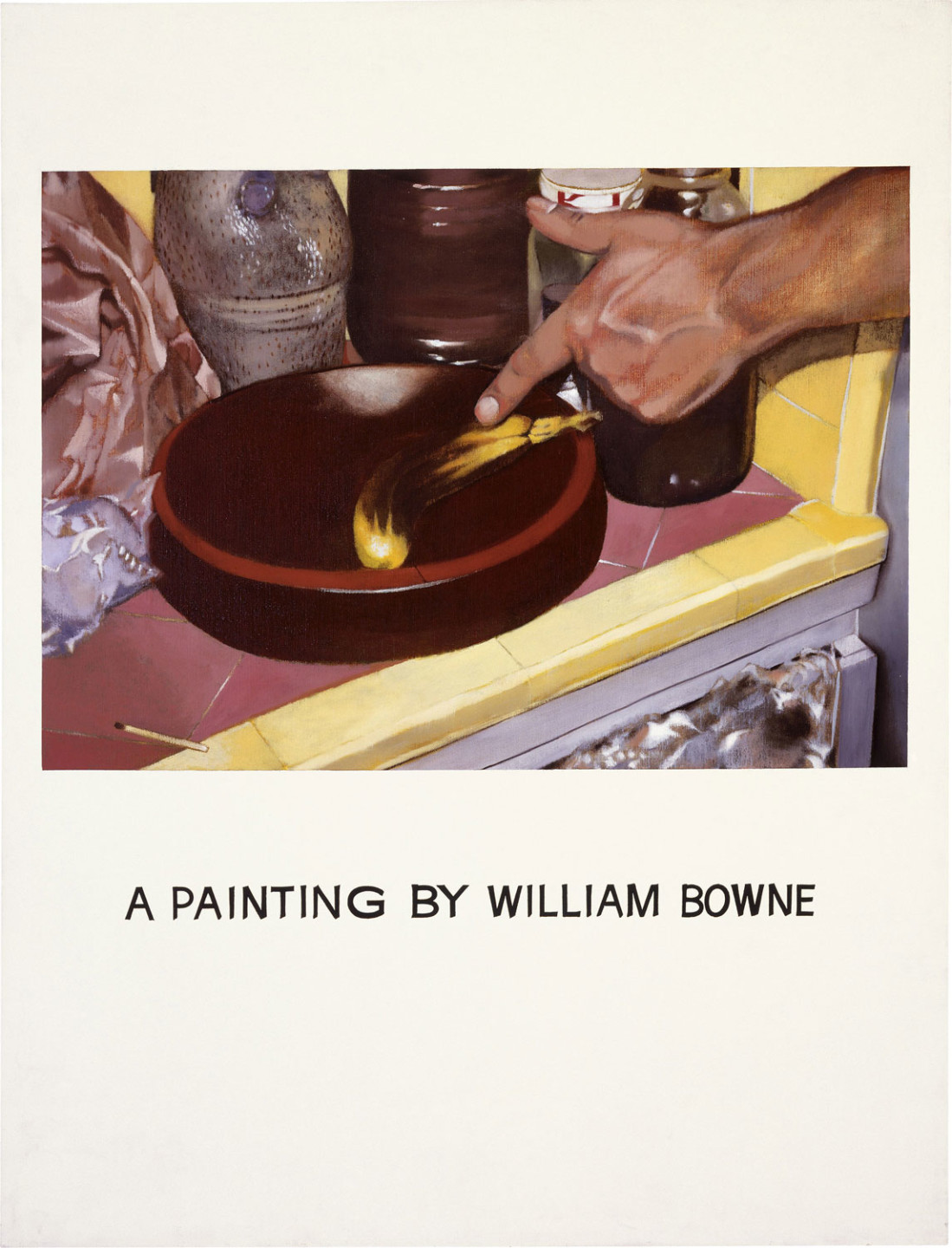 Once another artist said: "Conceptual art is pointing at things". That sentence gave John an idea.
He asked an artist friend to point at interesting things that were around him.
He photographed the friend pointing. And then he asked sign painters if they wanted to paint his photographs. They wanted to.
Create like an artist – from home!
Come along one of the museum's educators and get inspired by artists and artworks at Moderna Museet. We will create artworks from things we might already have at home. There is no right or wrong, ugly or beautiful when you are creating. But there is one rule – there are no rules.
Welcome to the Workshop!
In the museum's YouTube series "Create like an artist" you will receive tips on how you can create your own artworks at home inspired by artists in Moderna Museet's collection. New episodes are released every Sunday. The episodes are approximately 3–5 min long and are aimed at children between 4 and 9 years old.
Feel free to share your creations on social media. Tag us @ModernaMuseet and use #VerkstanModernaMuseet.
Published 28 June 2020 · Updated 28 October 2020