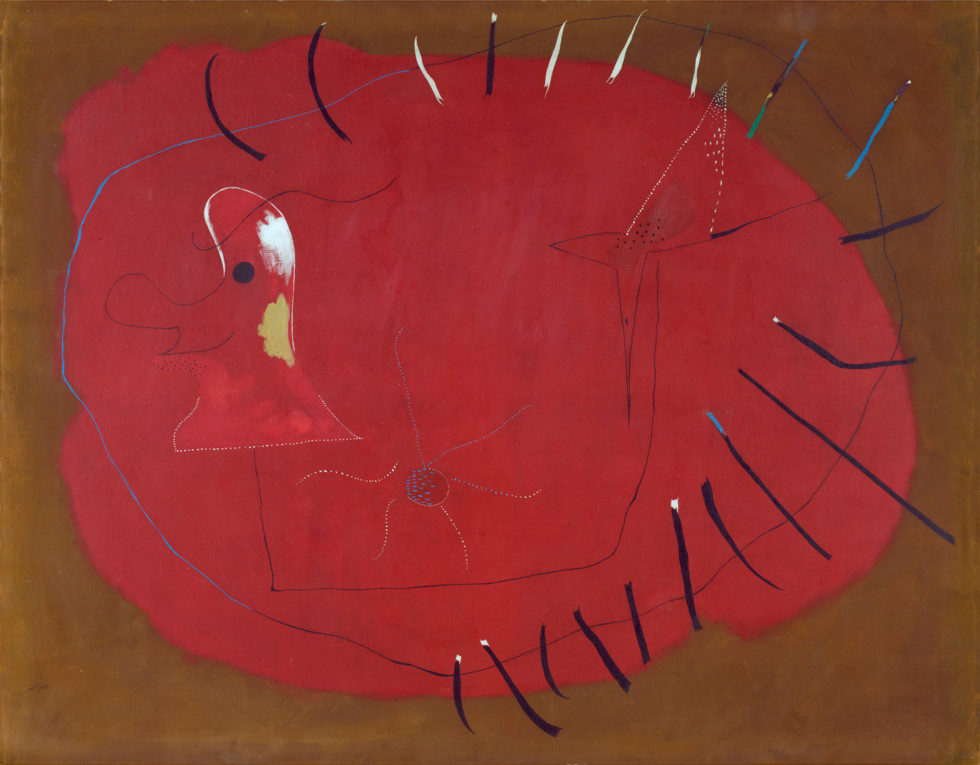 Internship at Moderna Museet
Work alongside the Museum staff and gain valuable skills and practical experience of Moderna Museet's activities, collections and organisation.
There will be no internships at Moderna Museet spring 2021 due to the current pandemic.
Who can apply?
Anyone who is over 18 who is a current or previous student in the field in which they wish to have an internship.
Applicants will need to be insured for the internship period. This is provided through the study programme or institution. Submit certificate of your insurance from the institution in your internship application.
Applicants must be fluent in Swedish, Danish, English or Norwegian.
No previous work experience from museums or similar institutions is needed.
What fields can you apply for?
We can offer internships at Moderna Museet Malmö, and in all departments at Moderna Museet in Stockholm.
Administration
Archives, Accounts, HR, IT
Learning
Events, Seminars, Text Production, Guided Tours, Children/Teens/School Activities
Communication
Shop, Front Staff, Marketing, Press, Website
Conservation
Preservation: photography, painting, paper, moving images, sculpture
Exhibitions & Collections
Exhibition production, Collections, Research, Loans, Art Database, Catalogue Production, Photography and Image Handling
Technology
Audiovisual technology, Object Handling, Lighting, Carpentry, Exhibition Building
What does an internship involve?
We appoint a supervisor who will work alongside you, giving you insights into the Museum's activities through practical assignments and more theory-based tasks. You will also have opportunities to accompany other staff members at the Museum.
Normal working hours are Monday–Friday, 9.00 to 17.00. Some evening work may be involved.
Applications
We have two main internship periods:
Spring: January−June
Autumn: August−December
Application dates
For autumn internships: No later than 30 April. Applicants will be notified by 30 May.
For spring internships: No later than 30 October. Applicants will be notified by 30 November.
The number of internships is limited.
How to apply
Applications shall include
A letter no longer than 400 words.
A short CV (one A4)
Documents confirming your current or previous study programme and institution and certificate of your insurance.
If you are enrolled in a programme run by Arbetsförmedlingen (Sweden's Public Employment Agency), please contact the HR department at Moderna Museet directly at: info@modernamuseet.se
Send us your application
Send your application to us as one document (1 file) to:
In the subject bar, please write: Internship application.
We will respond to all applicants who have followed the above guidelines.
Late applications are not considered.
We look forward to receive your application!
Published 31 August 2017 · Updated 3 December 2020