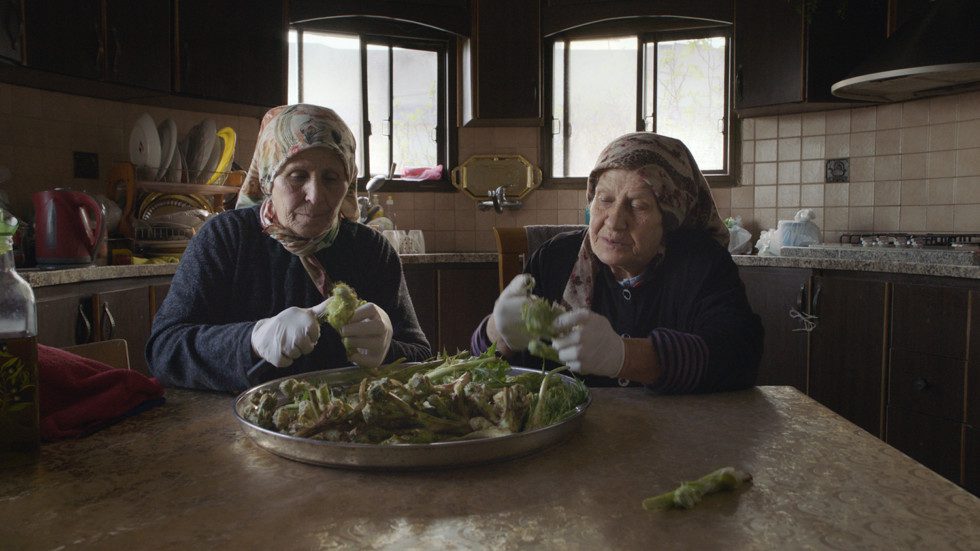 The Film Club: Foragers
Film & discussion
10.3 2023
Stockholm
Who has the right to decide what is allowed in nature? In connection with the Tempo Documentary Festival in 2023, the filmmaker Jumana Manna's documentary thriller "Foragers" will have its Swedish premiere at Moderna Museet. After the film screening, Jumana Manna will join us from Berlin, in a video talk with Moderna Museet's curator Hendrik Folkerts.
In collaboration with the Tempo Documentary Festival, Moderna Museet will show "Foragers" by the filmmaker Jumana Manna. Shot at the Golan Heights, in Galilee and Jerusalem, Manna uses fictive and documentary scenes to portray the prohibition on picking 'akkoub and za'atar (thyme), herbs used in traditional Palestine cooking.
Harvesting wild herbs is banned by the Israeli authorities, ostensibly because the plants have become increasingly rare – but the local population sees these laws as yet another form of harassment that further alienates them from their land. Therefore, they go on picking herbs, as an act of non-violent rebellion.
With "Foragers", Jumana Manna captures the joy, community and knowledge of the food traditions that motivate the foragers to defy the ban, even risking serious consequences such as fines, questionings, and court procedures. Who has the right to decide what is allowed in nature? And what is most under threat of extinction – a herb or a tradition?
Foragers (64 min, 2022)
by Jumana Manna
Date
Friday 10 march 2023
Time
Kl 18–20
Location
The Cinema, floor 2
Language
The film is in Arabic and Hebrew with English subtitles. The conversation is held in English
Price
110 SEK, 30 SEK for members of The Film Club and Klubb Moderna
Buy your ticket at Tempo Documentary Festival
Moderna Bar is open between 20–22
Contact: Camilla Carlberg, curator
The Stefan Jarl International Documentary Award
"Foragers" has been nominated for the Stefan Jarl International Documentary Award, Tempo's competition category for international feature-length documentaries. Eight films, all from different countries, are participating this year.
The award sum is 2,000 EUR, and the winning director is presented at the final festival gala on 11 March 2023.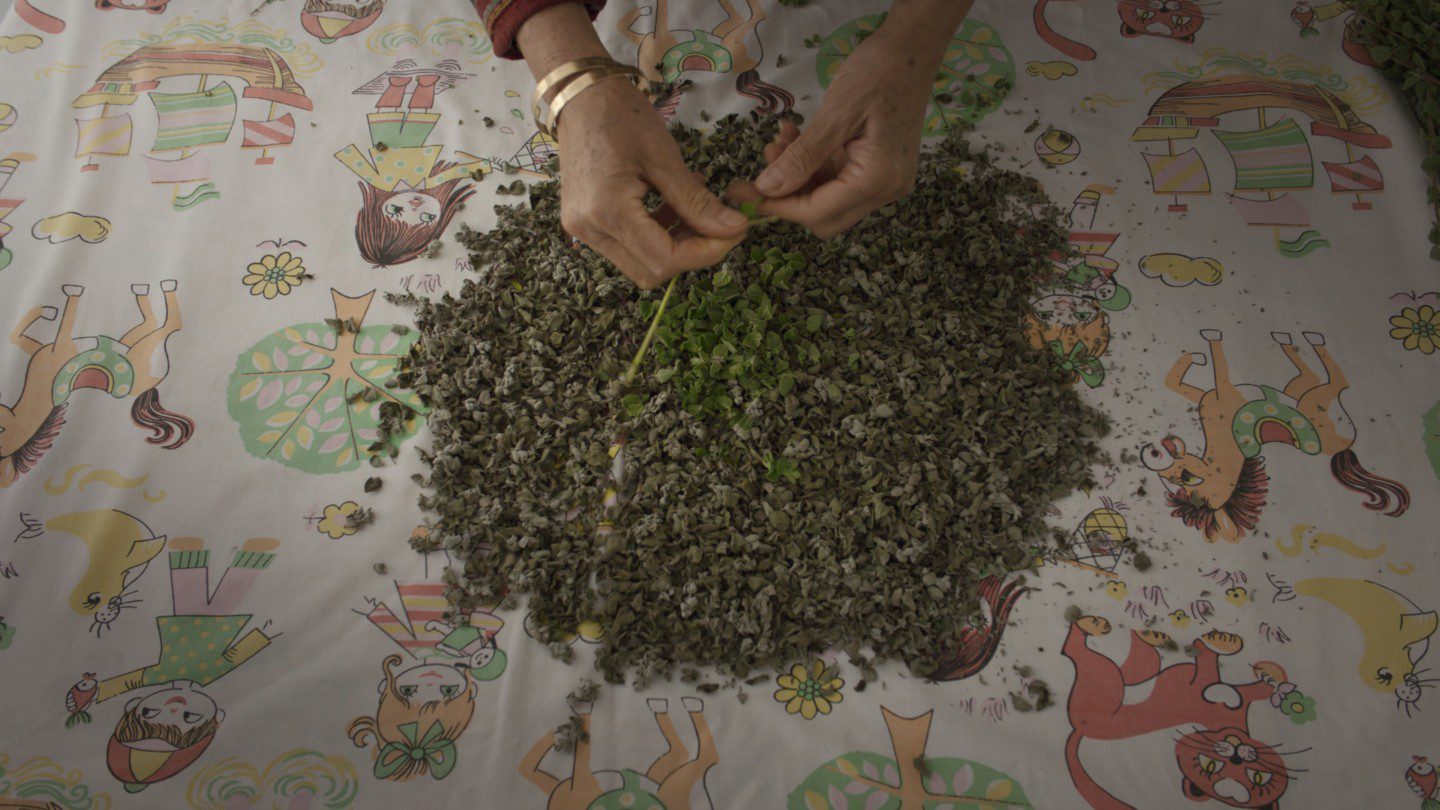 Jumana Manna
Jumana Manna is a visual artist and filmmaker. Her work explores how power is articulated, focusing on the body, land and materiality in relation to colonial inheritances and histories of place.
Through sculpture, filmmaking, and occasional writing, Manna deals with the paradoxes of preservation practices, particularly within the fields of archaeology, agriculture and law. Her practice considers the tension between the modernist traditions of categorisation and conservation and the unruly potential of ruination as an integral part of life and its regeneration.
Jumana was raised in Jerusalem and lives in Berlin.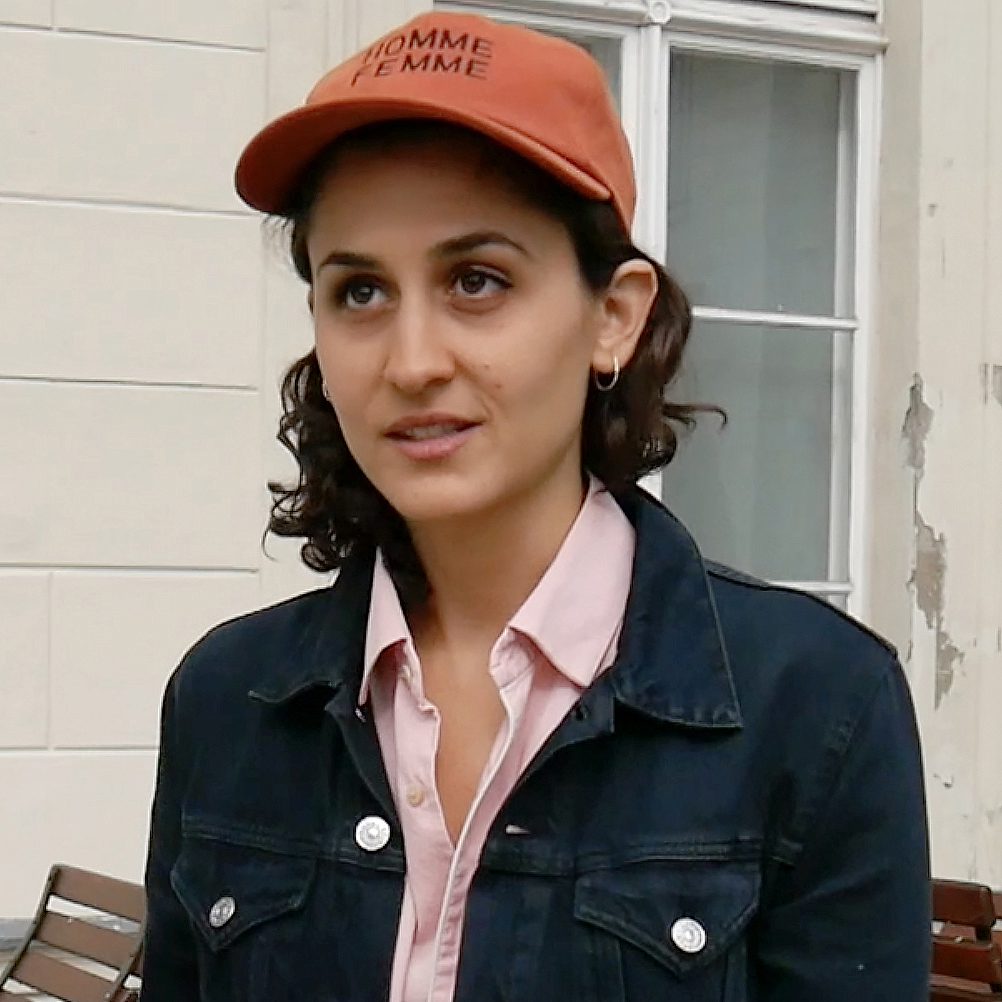 BECOME A MEMBER!
Do you want information about the Film Club and our screenings? Become a member! Membership is free. Become a member by sending your name and email address to filmklubben@modernamuseet.se (membership communication is in Swedish).
Processing of personal data
To become a member in the Film Club, we need to store your personal data (name and e-mail address). We process your personal data in accordance with the General Data Protection Regulation (GDPR). Read more about how we process personal data here: Moderna Museet's integrity policy
Contact