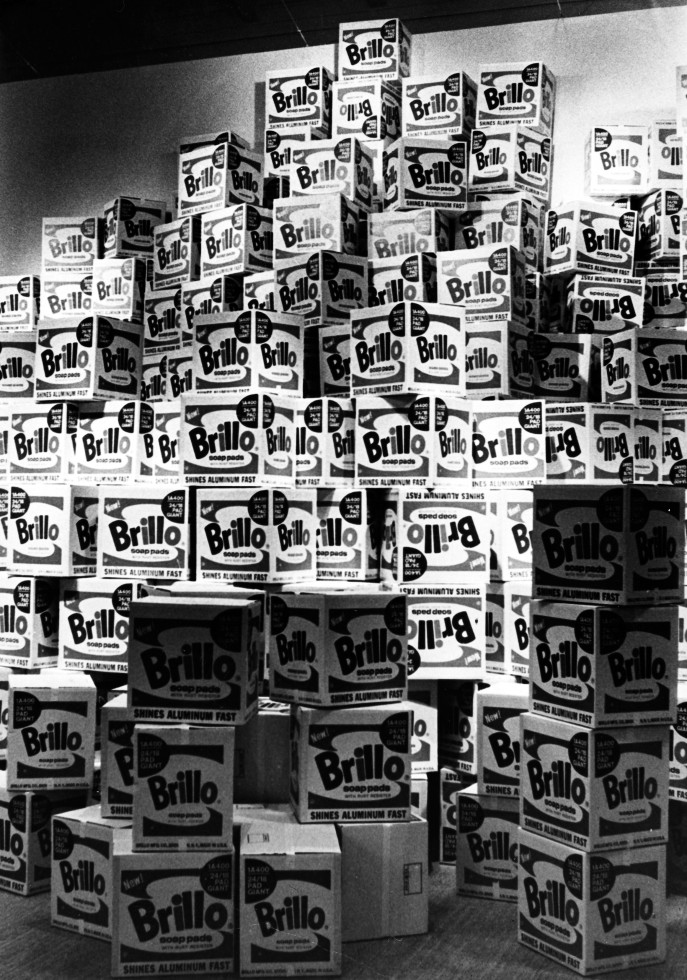 Warhol on Value & Brillo Business
A Seminar on the Business Art of Andy Warhol
14.2 2019
Stockholm
Welcome to a panel discussion on concepts such as value, pricing and branding – with a special emphasis on Andy Warhol. Lisanne Skyler's documentary "Brillo Box (3 ¢ off)", on how the price of a Brillo box by Andy Warhol rose from SEK 9,000 in 1969 to 27 million in 2010, is the starting point for a panel discussion on the impact of myth and reality on art as a commodity.
Warhol on Value & Brillo Business
Date: Thursday 14 February 2019
Time: at 15.00–17.00
Place: the Cinema, floor 2
Language: English
Price: free admission
Booking: no pre-booking
About the exhibition: Warhol 1968
Participants
Lisanne Skyler, Director of "Brillo Box (3¢ off)", Professor of Film Arizona University
Erik Modig, Professor of marketing at Stockholm School of Economics
Karina Ericsson Wärn, President of Beckmans School of Design
John Peter Nilsson, Curator, "Andy Warhol 1968", Moderna Museet
Pierre Guillet de Monthoux, Director of SSE Art Initiative and Professor of Philosophy and Management Copenhagen Business School
Isak Nilson, Research Fellow at SSE, and founder of SSE Art Initiative
Watch Lisanne Skylers film: Brillo Box (3 ¢ off) –  A documentary from 2016 by Lisanne Skyler
In collaboration with the Stockholm School of Economics, the University of Arizona College of Fine Arts Fund and HBO Nordic.