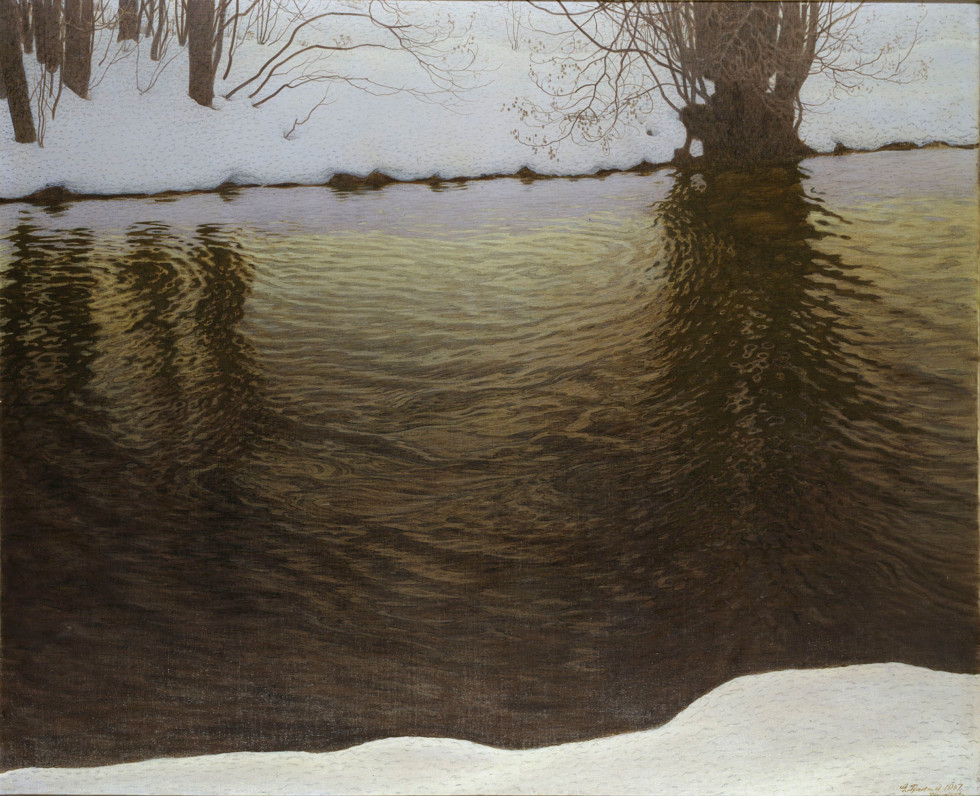 About the exhibition In Lady Barclay's Salon
The exhibition "In Lady Barclay's Salon – Art and Photography around 1900" hithlights the period from 1890 and up to the First World War. It was a golden age for the arts in Sweden. A number of noteworthy figures appear within the fields of literature, music, art and architecture. Among them are Verner von Heidenstam, Ellen Key, Selma Lagerlöf and August Strindberg.
Art patrons Prince Eugen and Ernest Thiel acquired large art collections, that can still be admired in their respective homes: Waldermarsudde and Thielska Galleriet on Djurgården. Both buildings were designed by the architect Ferdinand Boberg, who included Renaissance, oriental and late Jugend style elements.
The renowned artist Eva Bonnier was another important figure. Better communications in the form of railways and telephone networks contributed to the development of cities, and a growing, export-oriented industry in Sweden. The 1897 Art and Industry Exposition in Stockholm and, a few years later, the 1914 Baltic Exhibition in Malmö, were manifestations of this progressive outlook. Both included sections that showed art and photography.
It was a time of Scandinavianism, and many Nordic collaborations and groups were formed. The women's movement gained momentum, and in 1919 women were finally given the right to vote. For the first time, after a long struggle, they were able to cast their vote in the 1921 lower house election – exactly one hundred years ago.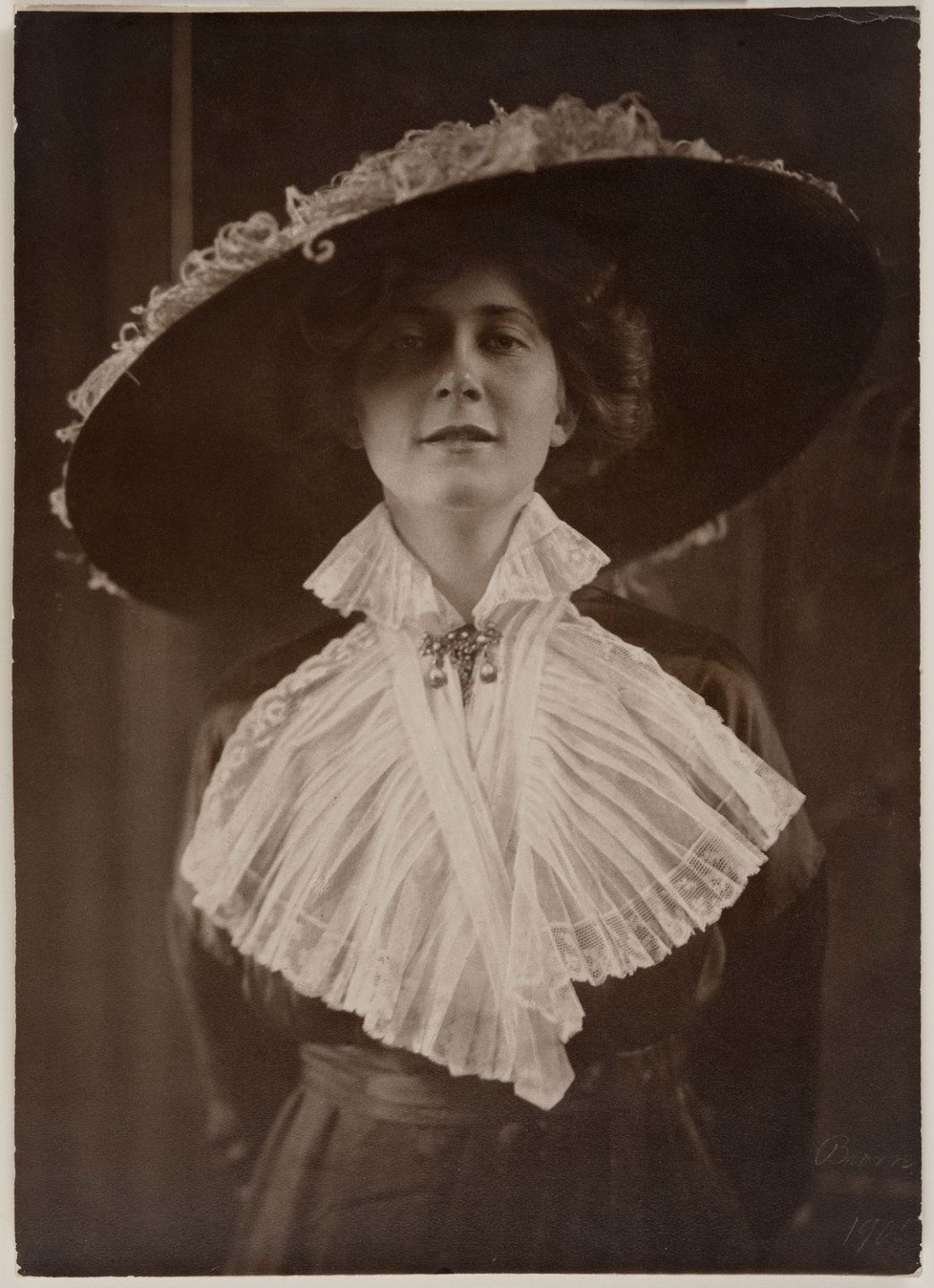 Pictorialism developed as a photographic movement
This exhibition offers a glimpse of visual culture from this period by means of some 300 works from the rich collections of Moderna Museet and Nationalmuseum. While most of these are Swedish in origin, there are some international examples.
The works span a period from the late 19th century to 1930. During this period, pictorialism developed as a distinct movement that took a different direction from amateur and professional photography. Technical advances, the arrival of roll film for example, made photography accessible to a wider circle of practitioners. The pictorialists, however, were interested in the craft of photography.
The style was inspired by impressionism, symbolism and naturalism, and there was a heated debate on how to develop photography as an art form. The monochrome portrait paintings of the symbolist Eugène Carrière, for example, clearly influenced art photography around 1900.
The pictorialists' images are characterized by soft focus and a palette that ranges from brown, earthy tones to strong reds and blues. They worked with a variety of processes such as gum bichromate, platinum and bromoil printing with the purpose of creating or "painting" on light-sensitive paper.
This was the first international art photography movement to have a large number of prominent practitioners across Europe and the United States. Clubs were formed to promote this new art photography, among them were the Wiener Camera-Club, the Photo-Club de Paris and the Photo-Secession in New York, with famous members such as Alfred Stieglitz and Edward Steichen. The works were judged in competitions and shown in galleries and museums and at international salons. The style thus spread to Belgium, Holland, Italy, Poland, Russia, Spain and the Nordic countries.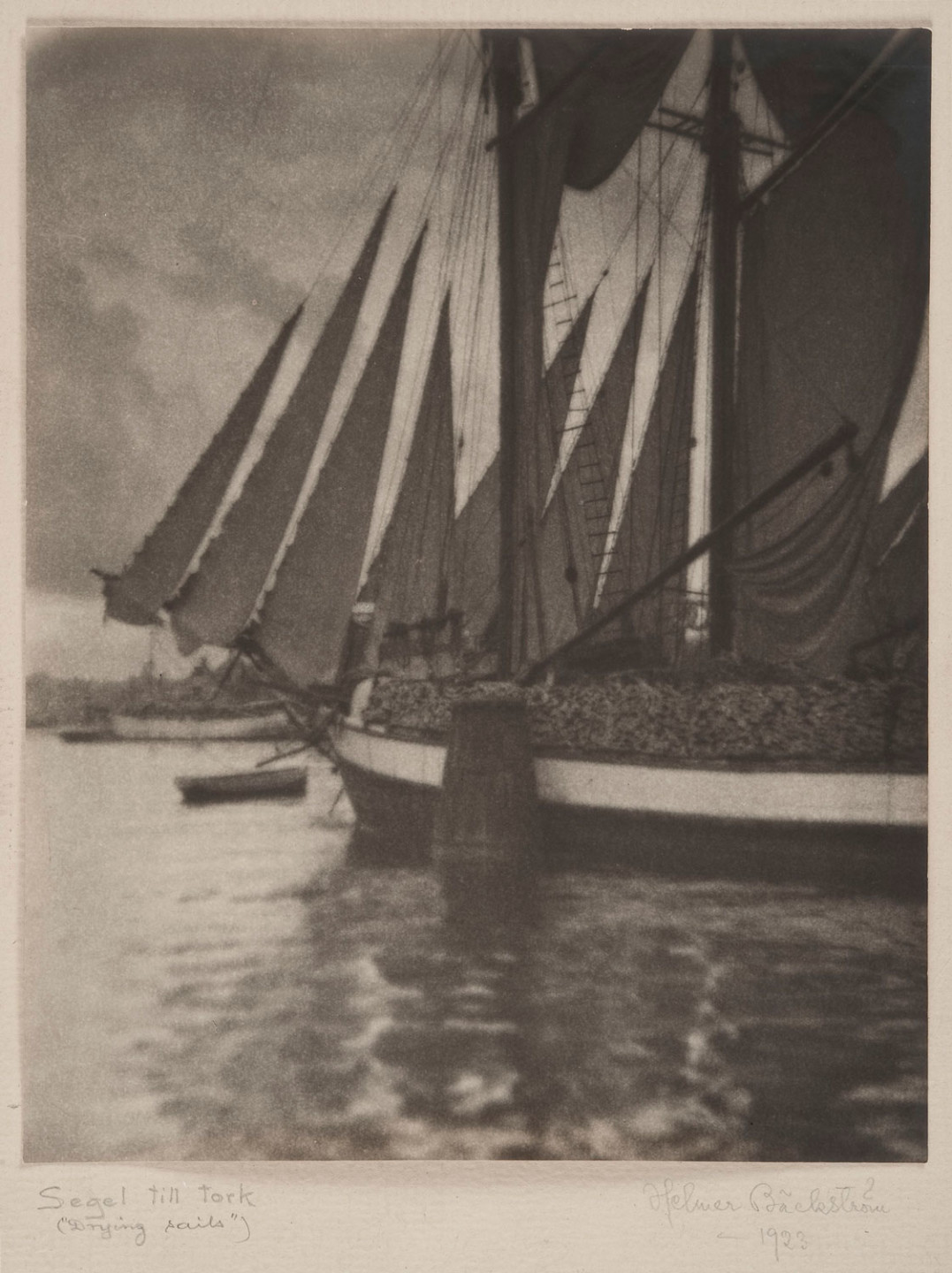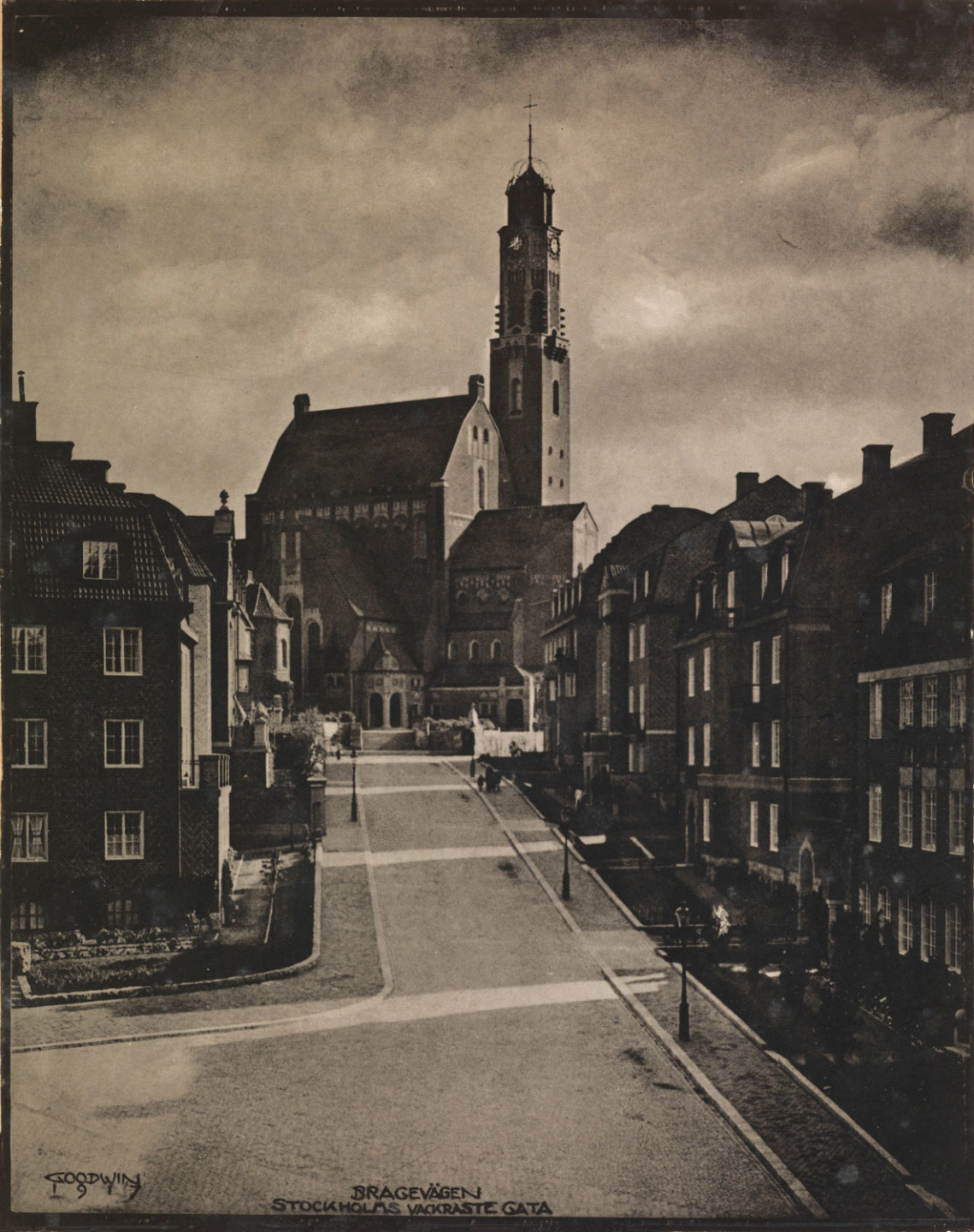 The artistic period
Sweden was on the periphery of this movement, but it found a following here too, with a number of talented photographers. This period is known as the "artistic period" (konstnärstiden), a term coined in an article by the keen pictorialist Professor Helmer Bäckström. Bäckström was also an active member of Fotografiska Föreningen (the Photographic Association), a Swedish version of the clubs abroad. The association was established in 1888. Its purpose was to organize meetings and dinners where photography was discussed.
In the 1890s, the professional photographer Herman Hamnqvist was an important introducer of pictorialism. He promoted artistic photography in his many articles and lectures. Other colourful representatives were Uno Falkengren, Ferdinand Flodin, John Hertzberg, Gösta Hübinette and Ture Sellman.
In Sweden, these new ideas were first picked up by the older generation. They were followed by a younger generation of photographers who introduced and disseminated pictorialism. This second wave includes Henry B. Goodwin, a major figure in Sweden and the Nordic countries. Goodwin was renowned for his expressive, subdued portraits and his many Stockholm cityscapes.
He also kept up with what went on abroad; among his contacts was the well-known portrait photographer Nicola Persheid, who was active in Berlin for many years. Women photographers disappeared from the history of photography during this period. The networking that took place in clubs and associations seems to have excluded many women, even if they had their own successful studios.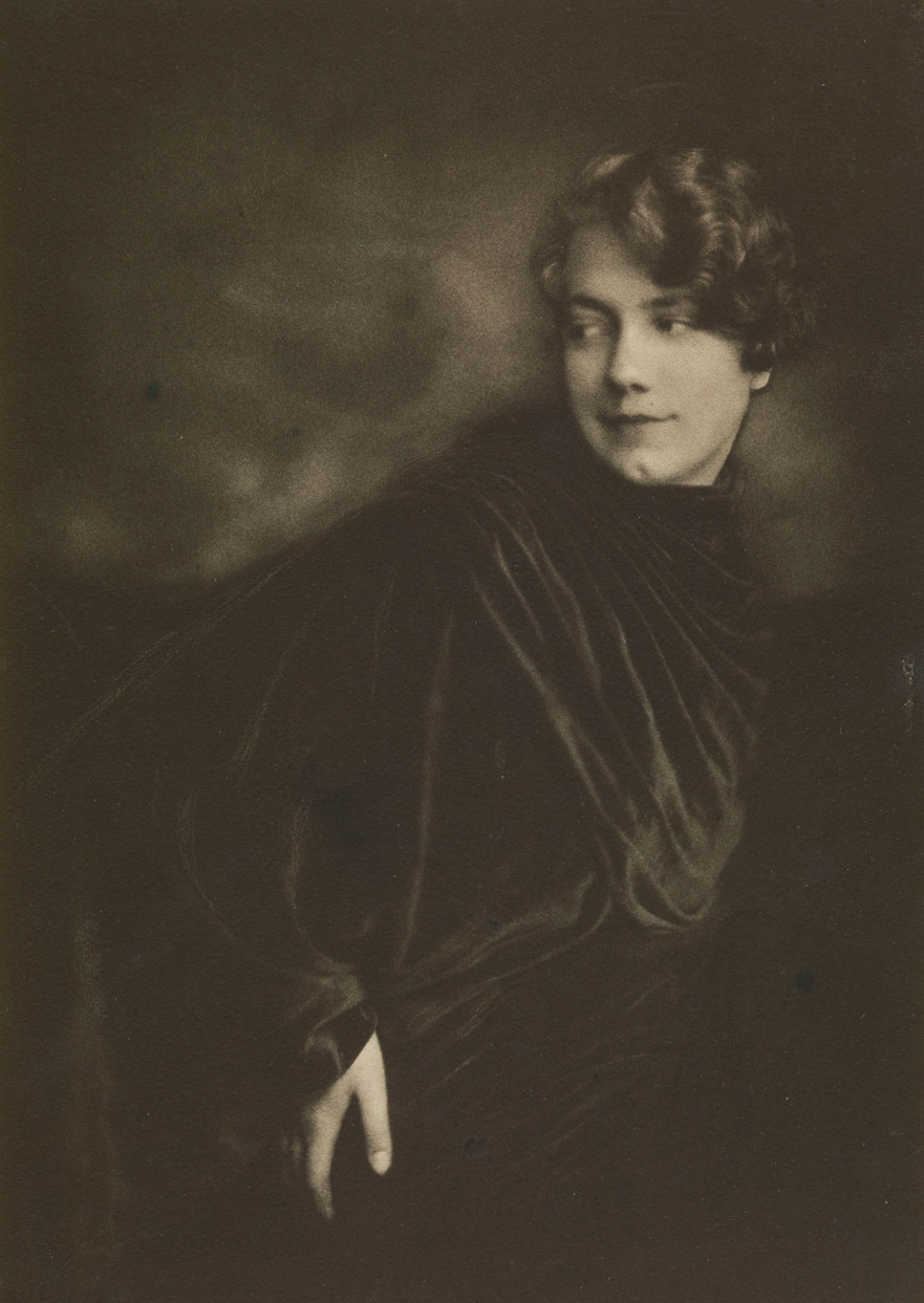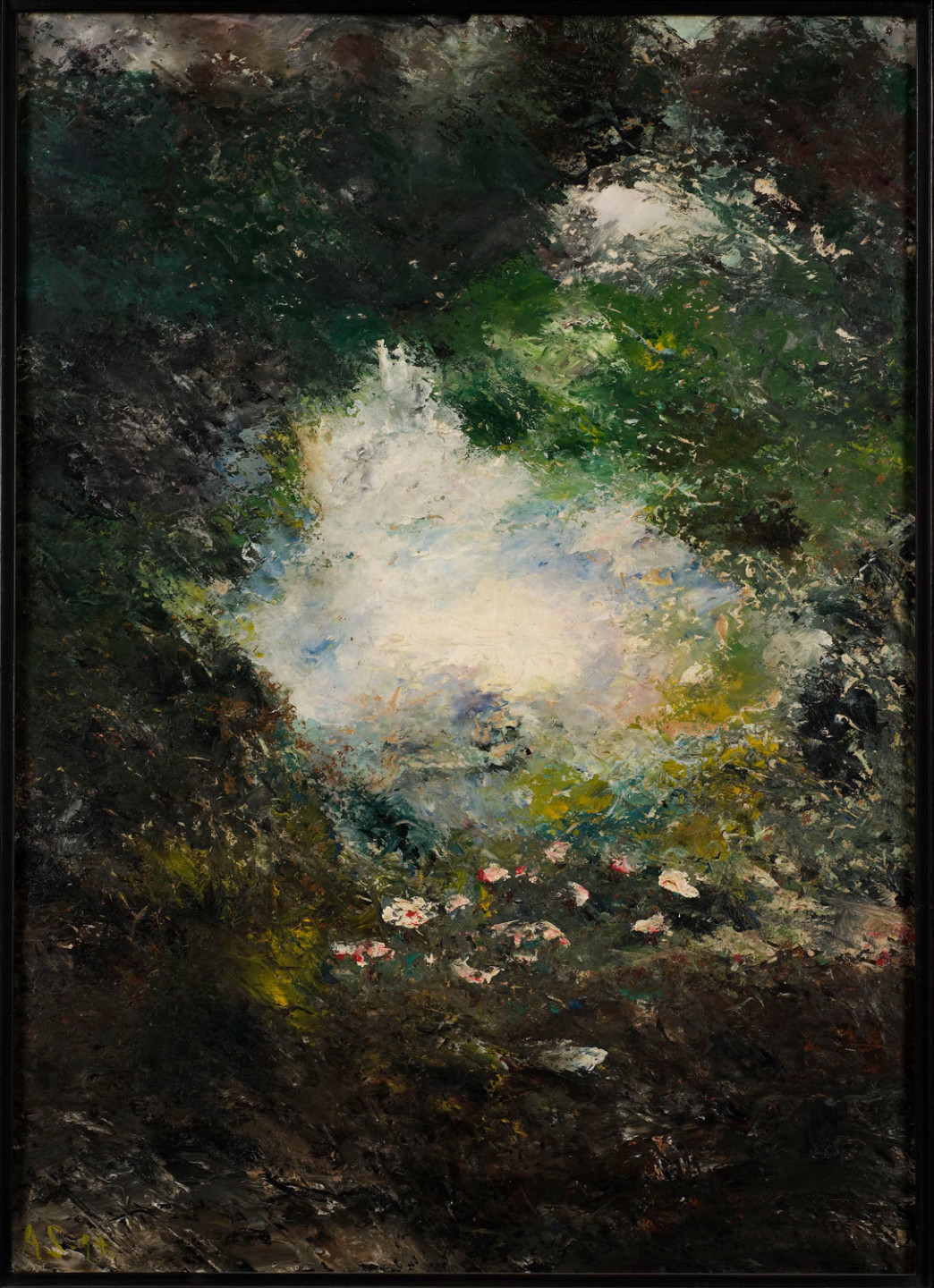 Atmospheric style typical of the period
Around 1900, painters entered a new, exciting era. The older members of Konstnärsförbundet (the Artists' Association), established in 1886, continued to dominate, but a new generation came to the fore around the turn of the century. The French artist Paul Gaugin and the Pont-Aven school were important influences among the Swedish artists.
Helmer Osslund was able to visit Gauguin's studio, and he later put this experience to practice in his northern landscapes. Carl Wilhelmson was known for his many portraits with motifs from his native West Coast. He taught at the Valand art school in Gothenburg and had a major influence on many artists. Maja and Gustaf Fjæstad founded an artists' colony by Lake Racken in Värmland where a style in line with current national romanticism tendencies developed. Several local circles or schools in a similar vein were formed across Sweden.
Other important artists at the time were Richard Bergh, Eugène Jansson, Nils Kreuger and Karl Nordström, who all represented and developed an atmospheric style typical of the period. New ideas were now rapidly disseminated via mass-produced pictures in books, volumes of prints and magazines. The artists did not always have to travel abroad in order to find inspiration. However, study trips to Paris, the current art hub, were still important, although Berlin, Munich, Dresden and Hamburg were taking over that role at the end of the 1800s. To Swedish artists, Copenhagen, with its international outlook and exhibitions, became a natural place to gather.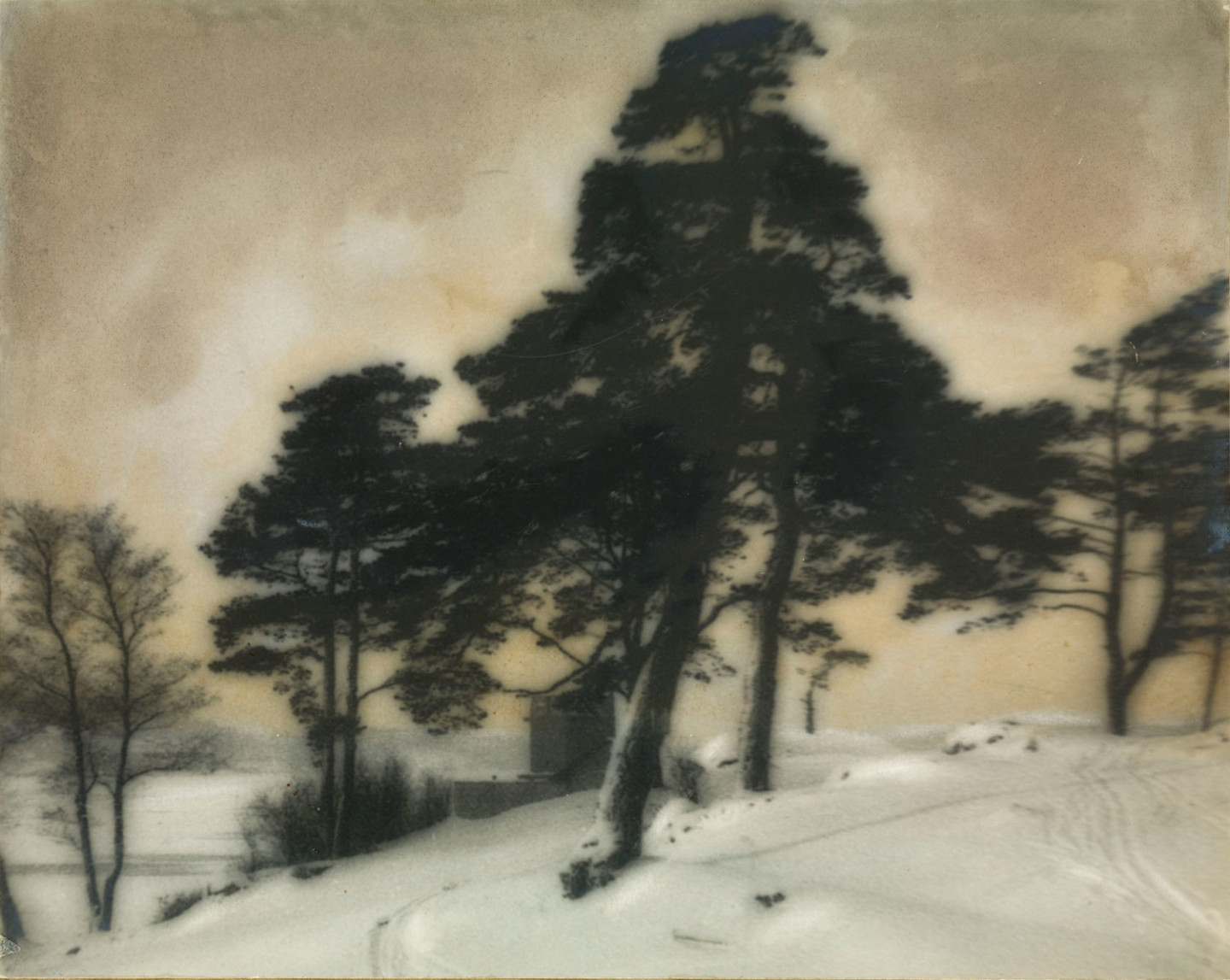 New ways of cropping and framing
Japanese art, especially colour woodcuts, which reached Europe via the impressionists were fashionable and encouraged painters and photographers to try new ways of cropping and framing their motifs. The ornamental details and undulating lines that are typical of the Jugend (Art Noveau) period also inspired many painters. Eccentrics such as Ivar Arosenius and Olof Sager-Nelson were renowned for their sensitive, almost fairy tale-like portraits.
The author August Strindberg experimented with both painting and photography, which has been studied closely in recent years. Around the turn of the last century, an intermediary generation were overshadowed by great national artists such as Bruno Liljefors, Carl Larsson and Anders Zorn. However, they became an important link to the emerging expressionism and other modernist movements that came to the fore in the first decades of the 20th century.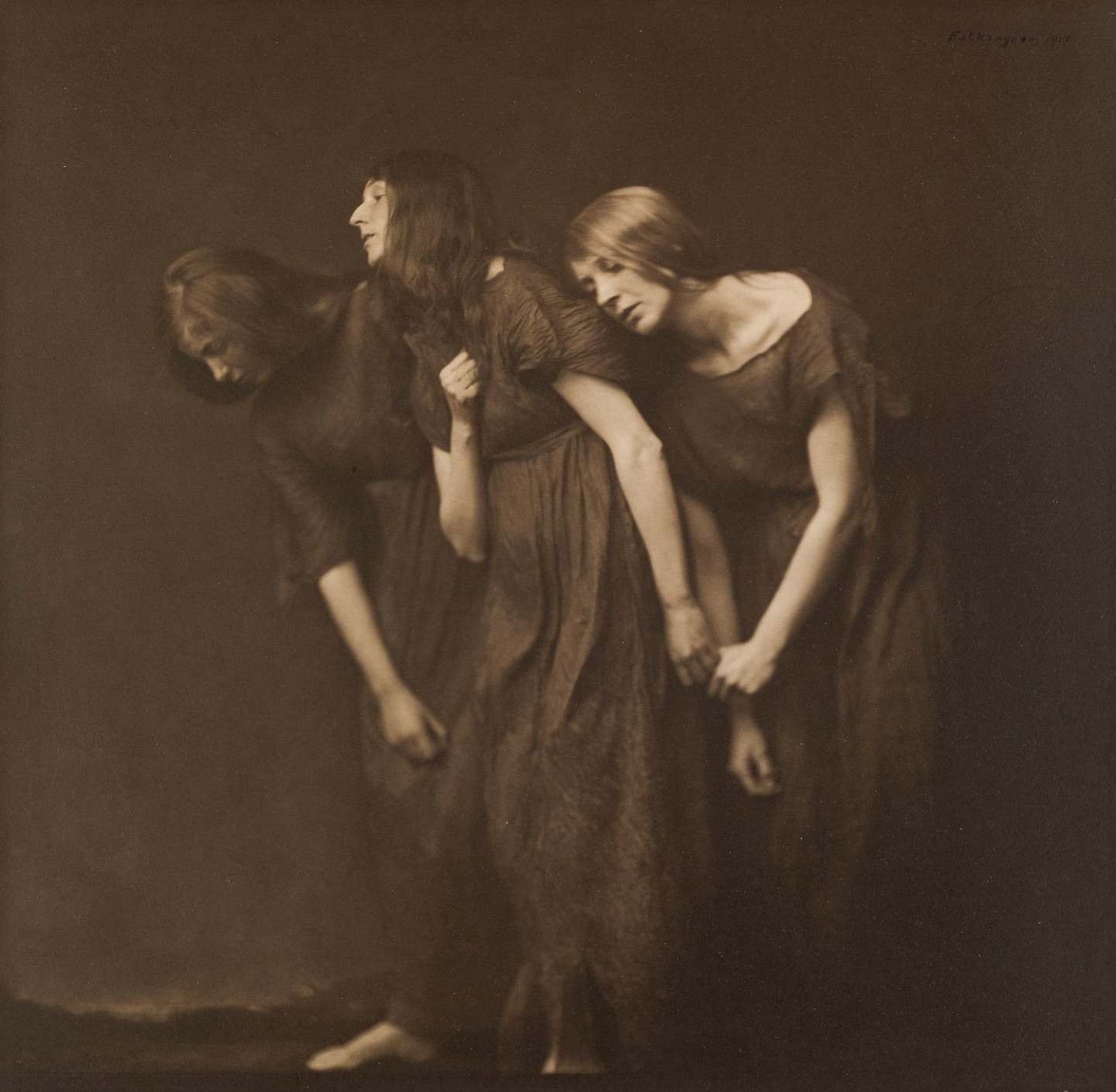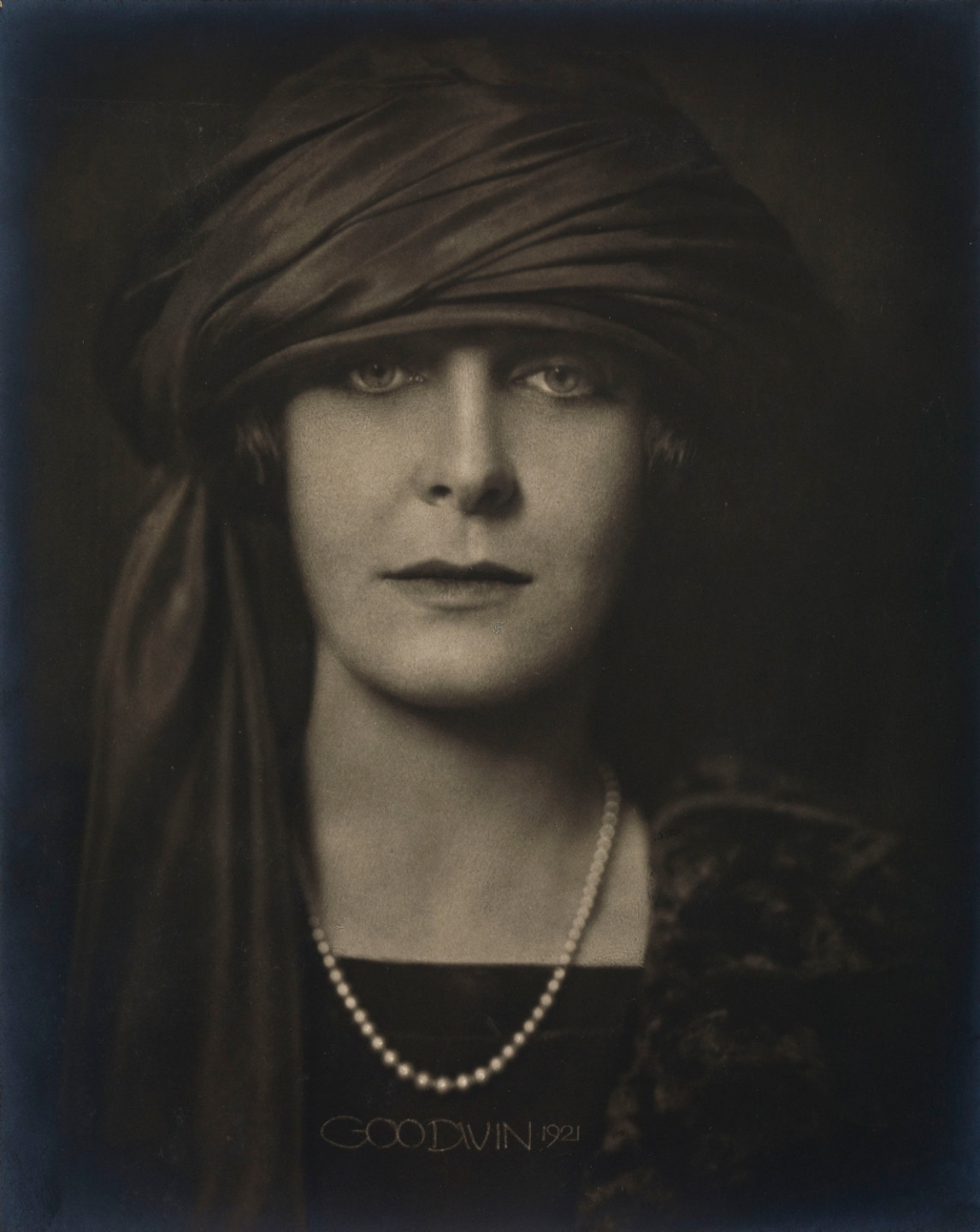 Lady Barclay's salon
In Lady Barclay's Salon we have created a fictional encounter between photographers, painters, their friends and audiences. Sarita Barclay was married to a British diplomat, and the couple lived in Stockholm for a few years around 1921. During these years she attended several portrait sittings with Henry B. Goodwin. We can assume she visited exhibition openings, dinners and other society events.
Social circles do not seem to have mixed a great deal, but there is clear evidence of links between painting and photography. Portraits are a common motif, but the many landscapes, cityscapes, dancers and nudes also offer us information about and a glimpse of the past.