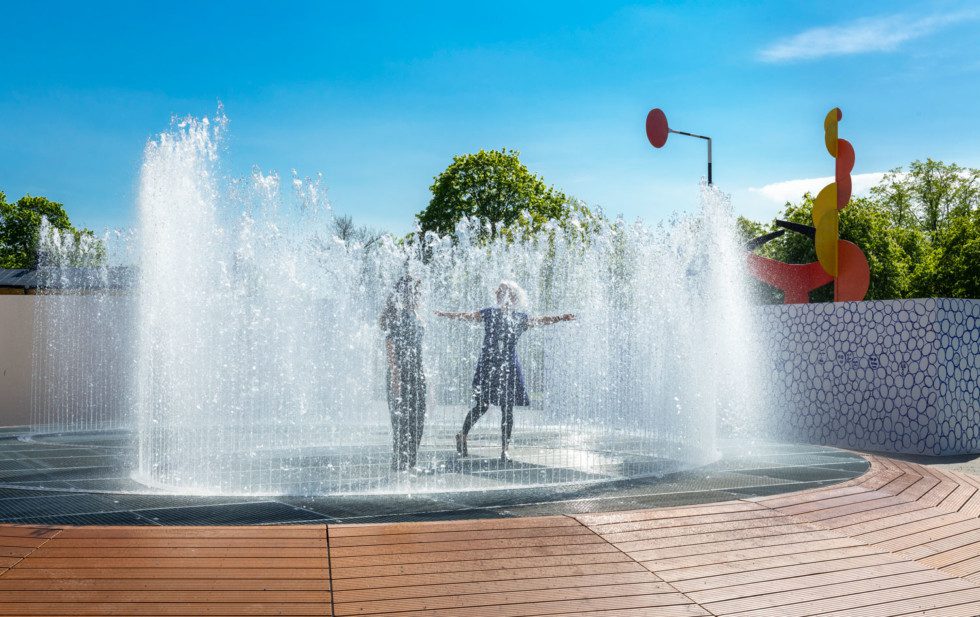 Jeppe Hein
Who are you really?
21.5 2022 – 28.8 2022
Stockholm
Meet Jeppe Hein in the exhibition "Who are you really?" This summer, the Danish Berlin-based artist will engage the audience in totally new ways. The exhibition takes place around the entire Museum – both indoors and outdoors – and invites you to be a co-creator.
The extensive project "Jeppe Hein: Who are you really?" is not an exhibition in the traditional sense. Instead of shipping works to Moderna Museet, the entire exhibition was produced on site, interacting with the building, our collection – and our visitors.
My artistic practice is about people, physical encounters, dialogue and social interaction. You viewers are an indispensable aspect of my art, and most of my installations can only be experienced if you are there – Jeppe Hein
Indoors and outdoors
You will encounter Jeppe Hein's art already on Exercisplan in front of the museum.
Play with the irregular patterns of water sprayed from the large fountain. See the wavy wall with the works "Breathe with Me", previously shown at the UN Headquarters in New York in 2019, and "Today I Feel Like".
Participate in workshops
Indoors, in the Museum's long collection corridor, Jeppe Hein has created a series of seven rooms that relate in colour and form to the seven chakras, used in yoga and other practises:
I am, I feel, I do, I love, I speak, I see and I understand.
Here, you can take part in simple workshops on the themes of each room.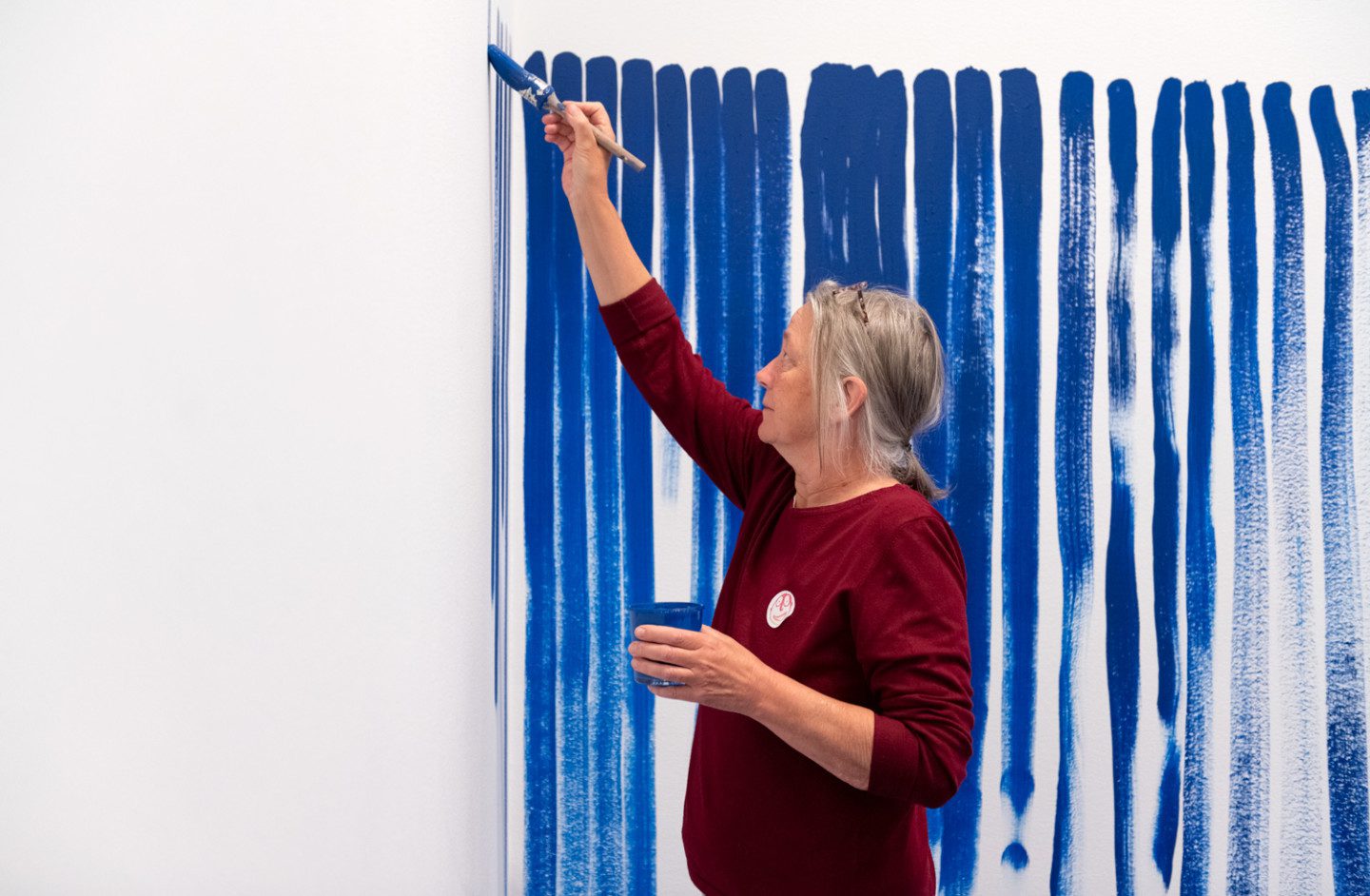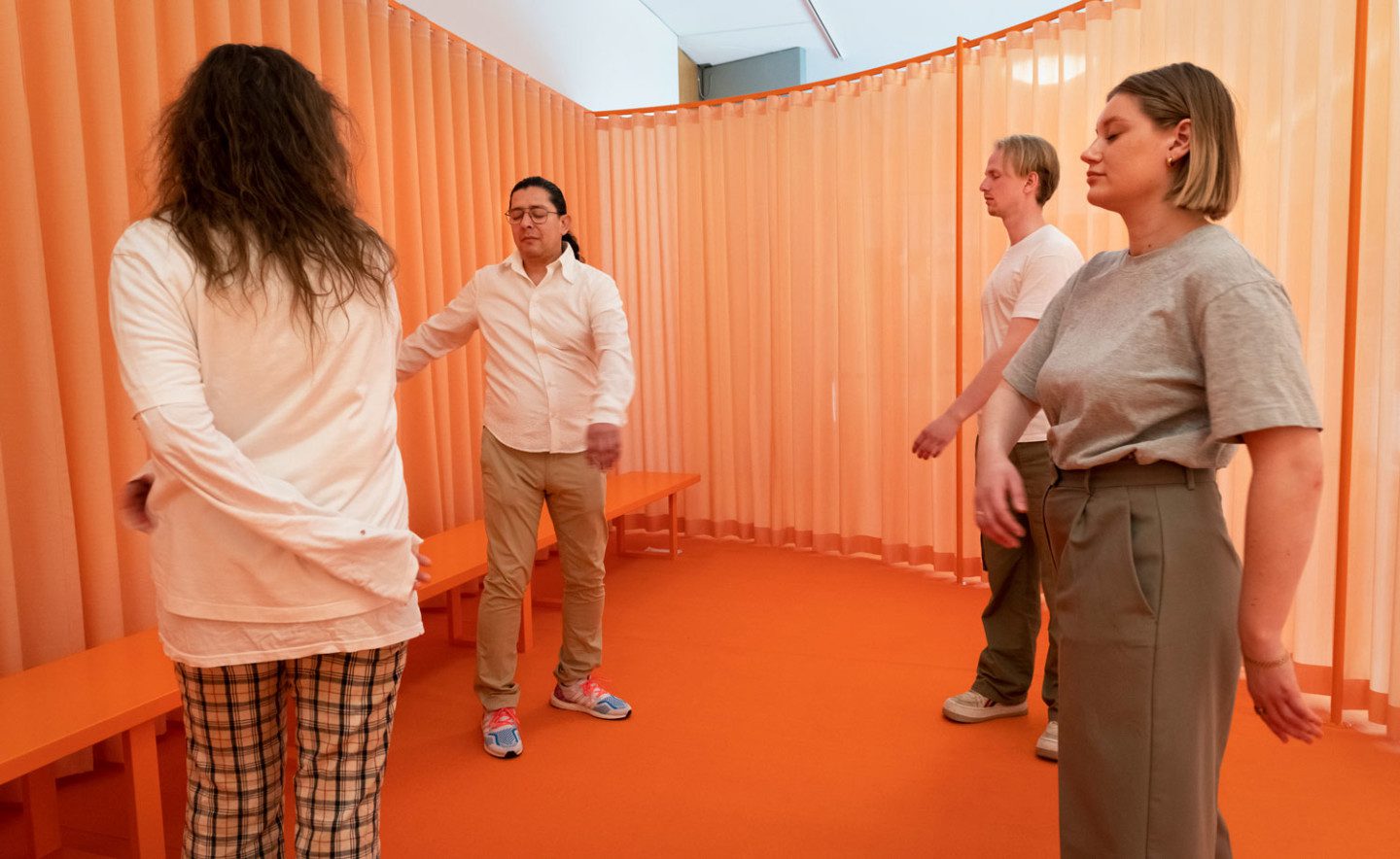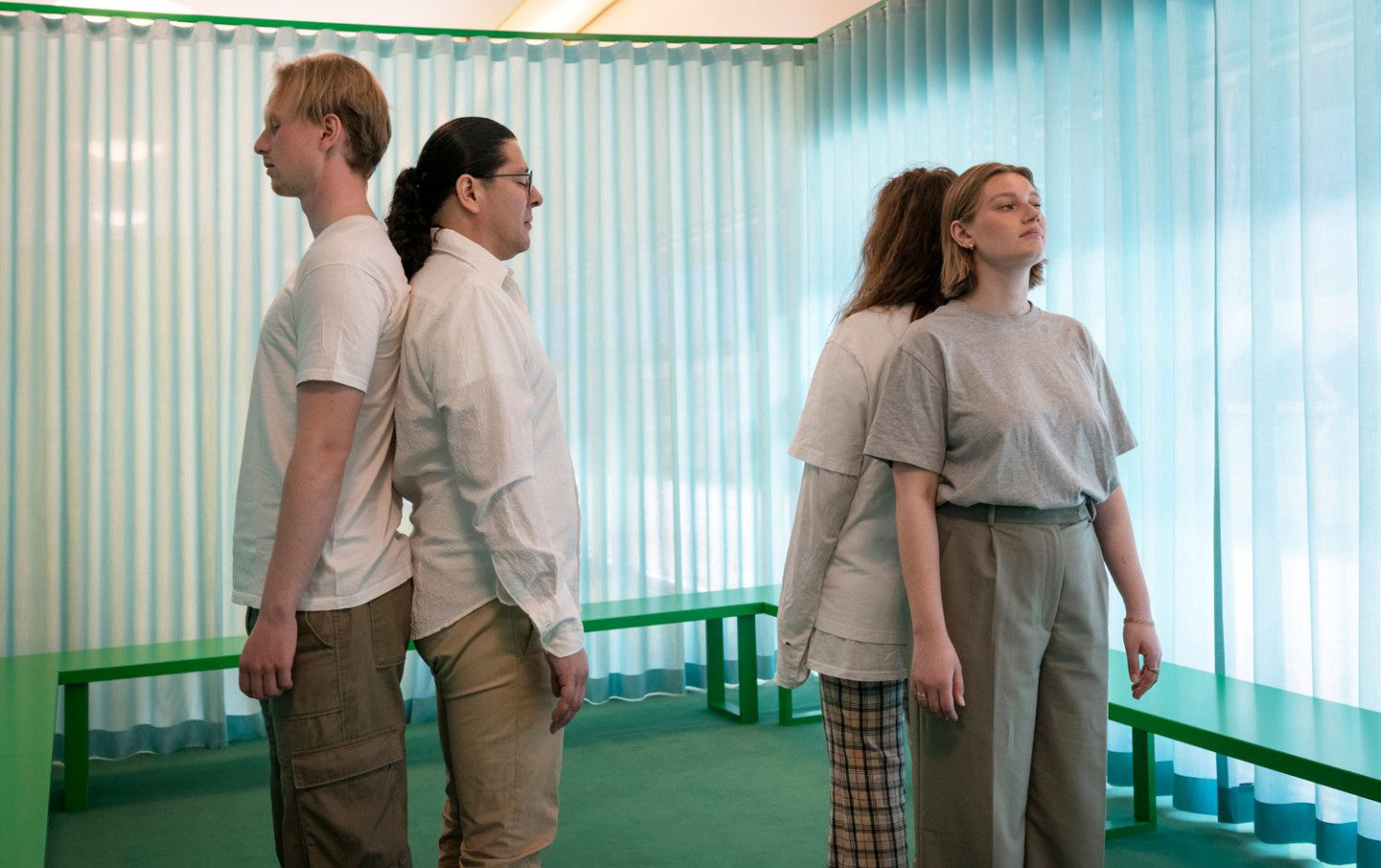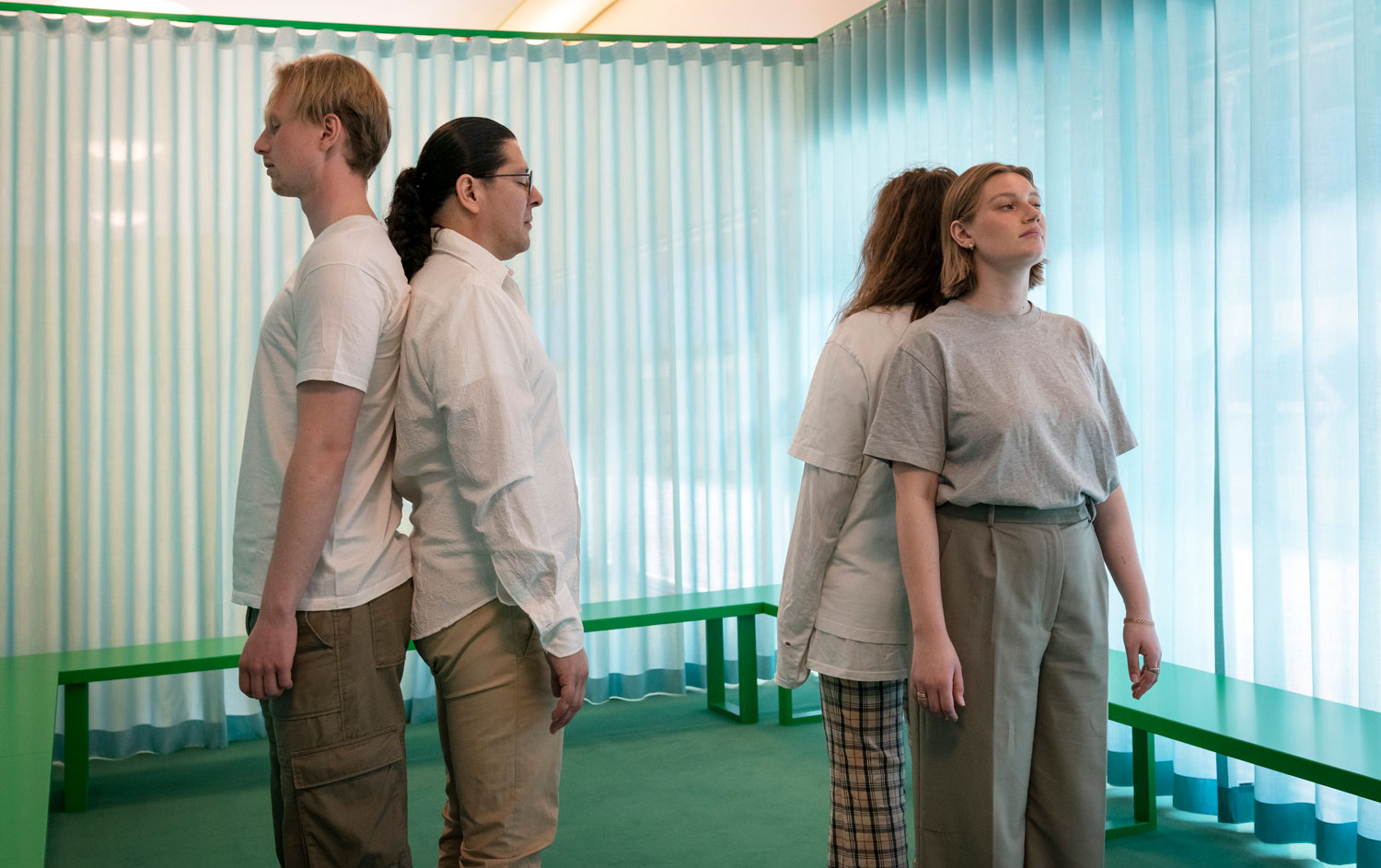 Breath and mirrors
The third part of the exhibition consists of four spaces in The collection, where you are invited to join the workshops: "Today I feel like", "Your mirror", "Who are you really?" and "Breathe with me".
By asking "Who are you really?" Jeppe Hein encourages visitors to interact and engage with the situations he stages.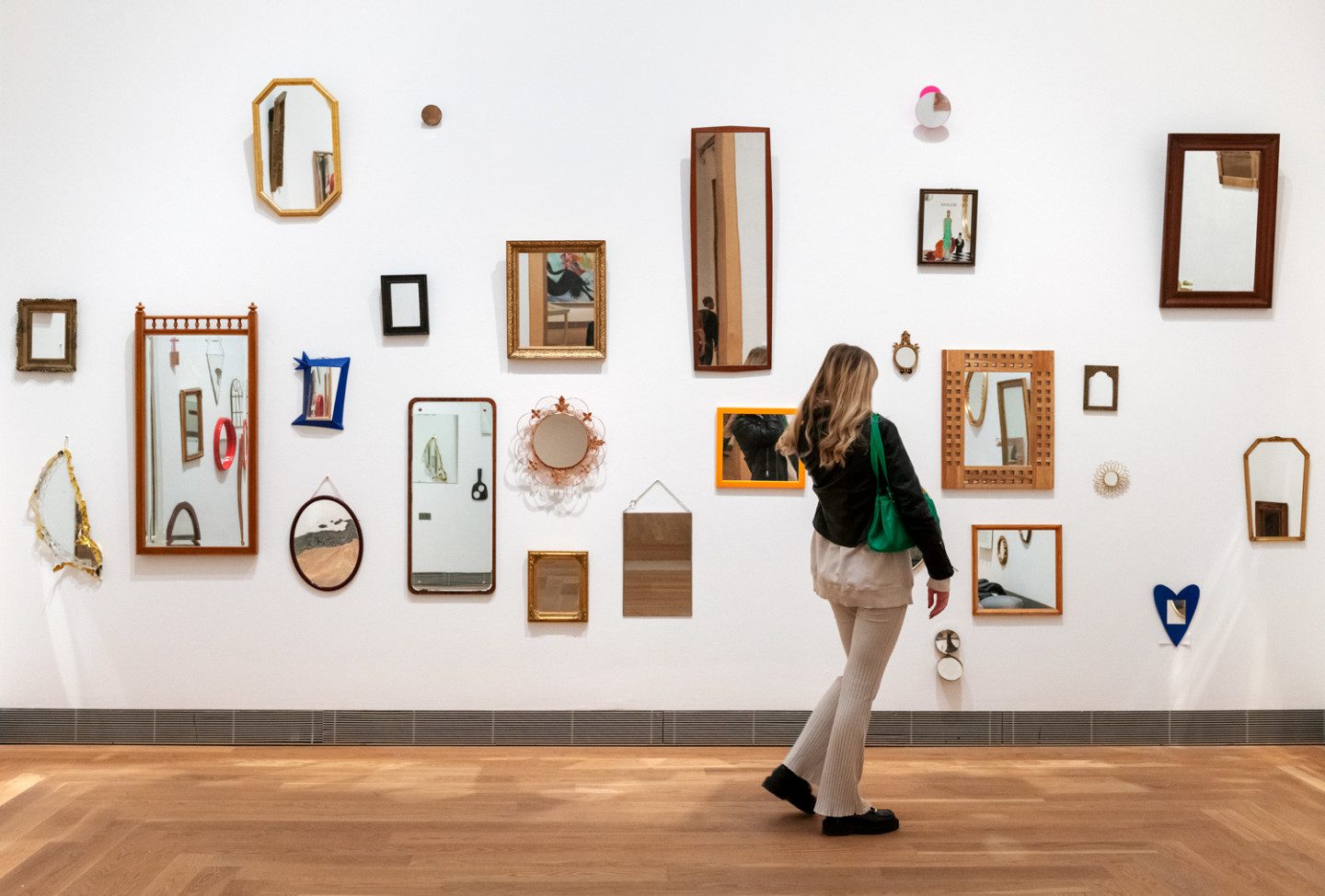 The encounter with Jeppe Hein's practice reveals our potential to create our own world – Gitte Ørskou, curator and museum director, Moderna Museet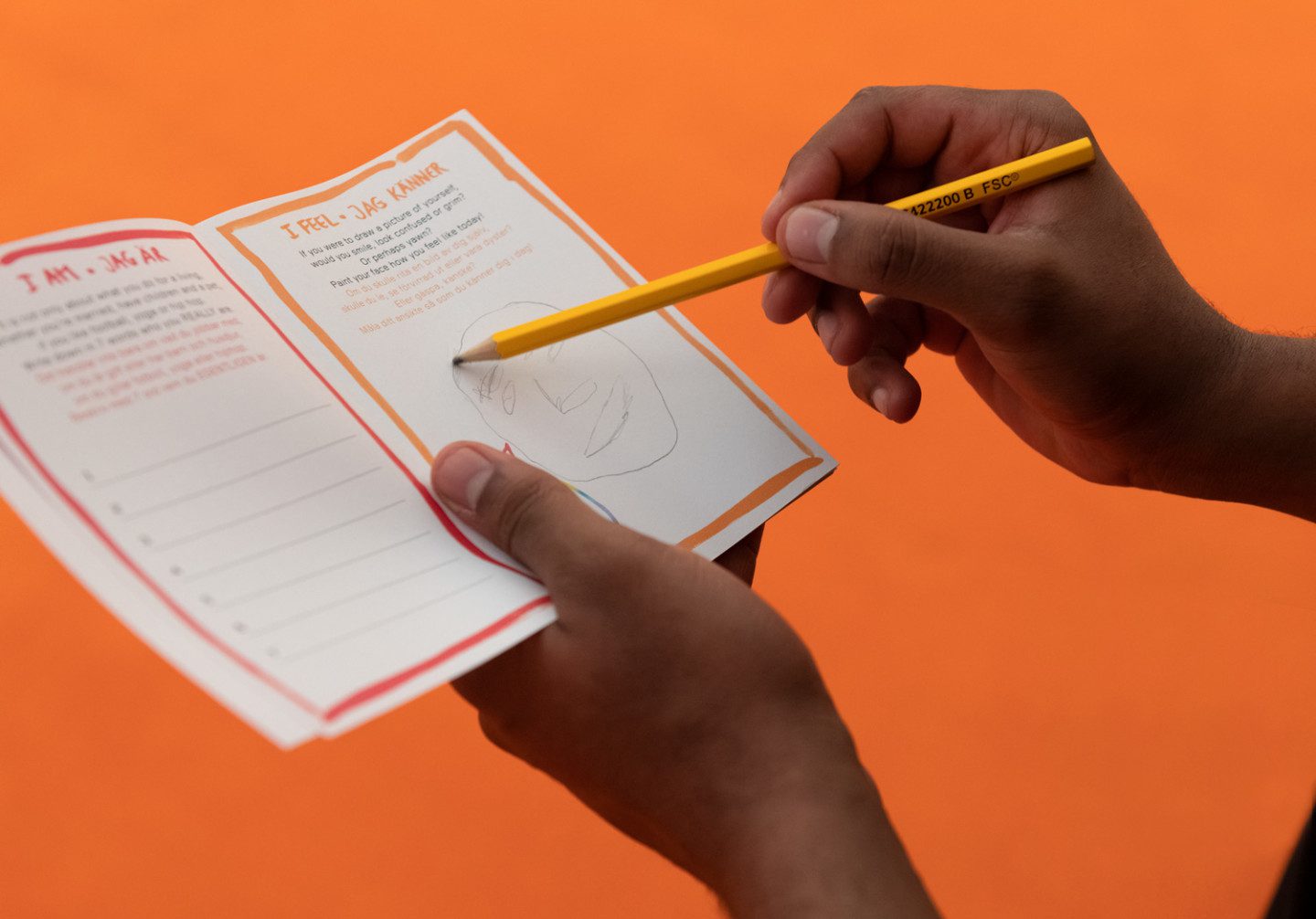 JEPPE HEIN
Jeppe Hein (b. 1974 in Copenhagen) lives and works in Berlin. He received his education from Det Kongelige Danske Kunstakademi (1997–2003) and Städel Hochschule für Bildende Künste in Frankfurt am Main (1999–2000). During the past twenty years Jeppe Hein has had numerous solo exhibitions in Europe, USA, Asia and Australia along with many group exhibitions. He has created extensive public art projects and has produced permanent public art works throughout the world.
Increasingly, Jeppe Hein involves the public in his work, in a highly concrete sense. Since 2013, following a period of illness due to burnout, his art has taken on a distinctly existential and explorative dimension.