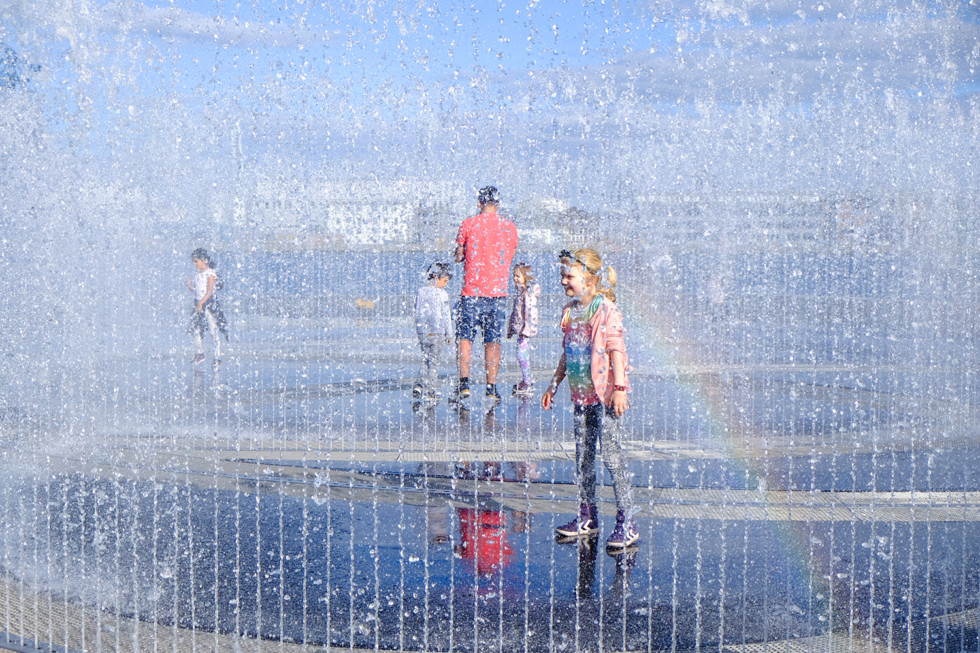 Jeppe Hein
Who are you really?
21.5 – 28.8 2022
The Danish Berlin-based artist Jeppe Hein will be invited to Moderna Museet to engage the audience in an entirely new way.
Instead of installing the exhibition in one of the Museum's spaces for temporary exhibitions, the artistic project will be located in other areas.
Jeppe Hein's (born 1974) art has always focused on audience interaction, and his works have grown increasingly performative in recent years. In his major project "Who are you really", the audience will encounter a monumental fountain on the Drill Ground and be invited to take part in interactive stations inside the Museum, workshops in the presentation of the collection, and discussions focusing on that fundamental question: Who are you really?
Curator: Gitte Ørskou