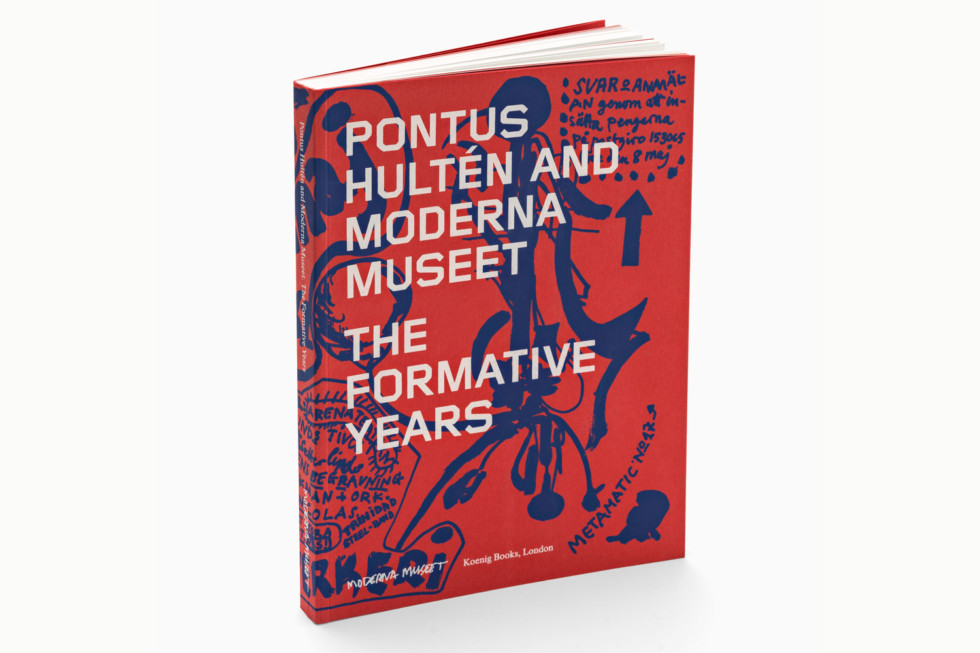 Publication series: Pontus Hultén and Moderna Museet
The research project Pontus Hultén and Moderna Museet – research and learning based on an art collection, an archive and a library will result in a series of publications, featuring new essays and a rich selection of illustrations and documents from the Museum's archives.
The first book, The Formative Years. Pontus Hultén and Moderna Museet (2017) deals with the period 1956–1965, giving insights into the early phase when Pontus Hultén defined his role as a museum director and exhibition producer. The essays in this anthology give an idea of how a modern museum on the periphery of Europe can evolve and establish itself on an international art scene.
The second part is linked to the symposium organised jointly by Moderna Museet and the Stedelijk Museum in February 2017: Lose Yourself! A Symposium on Labyrinthian Exhibitions as Curatorial Model. Based on the exhibitions Dylaby (Stedelijk, 1962), and SHE – A Cathedral (Moderna Museet, 1966), the symposium looks thematically at a type of large-scale, collectively created, and "labyrinthine" exhibitions. The papers will be edited and published in the Stedelijk Studies, the academic online journal of the Stedelijk Museum Amsterdam.
Read the journal: Stedelijk Studies: Issue #7 Lose Yourself!
The third and final part of the project focuses on the period 1966–1973. This was when Hultén was embarking on his international career, and the essays look at Paris, Los Angeles, Venice, Bonn, Basel – and Värnamo.
Research project: Pontus Hultén and Moderna Museet
Published 10 November 2016 · Updated 12 December 2018