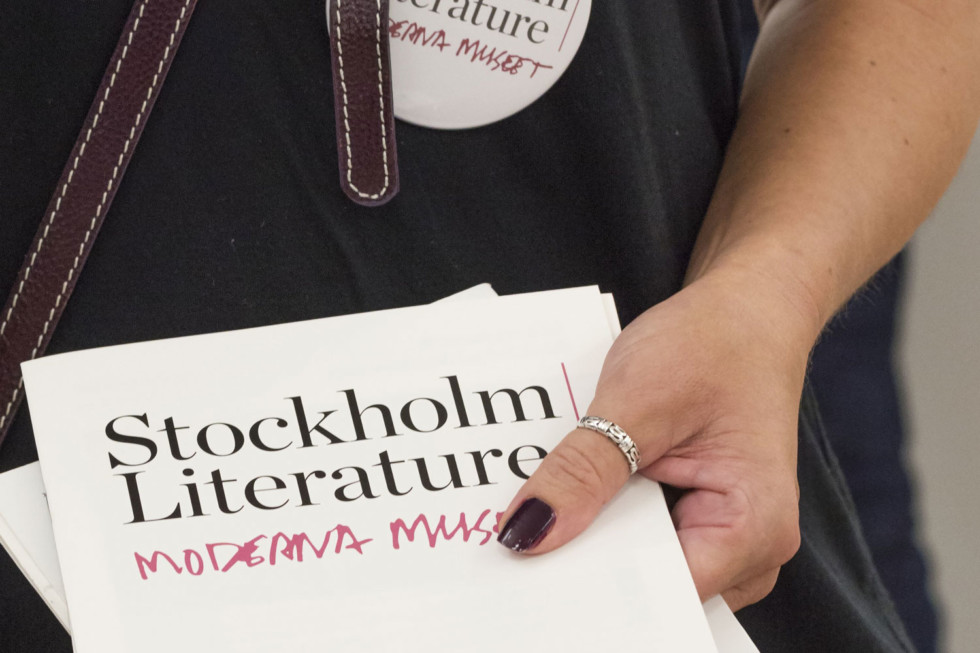 12.9 2016
Buy tickets to Stockholm Literature 28–30 Oct 2016
The tickets to this year's literature festival Stockholm Literature is released. It is free admission to the festival but supplementary tickets are required for special events.
Tickets required for all events in the Auditorium and the opening party on Friday. Tickets can only be purchased online through Tickster.
Supplementary tickets for special events SEK 35.
Opening party SEK 100
Participating international guests
Ngũgĩ wa Thiong'o (Kenya/USA), Samanta Schweblin (Argentina/Germany), Saša Stanišić (Bosnia/Germany), Dorit Rabinyan (Israel), Almudena Grandes (Spain), Don DeLillo (USA), Jamaica Kincaid (Antigua/USA), Hiromi Itō (Japan/USA), Monika Fagerholm (Finland), Sjón (Iceland), Hélène Cixous (Algeria/France), and Adel Abdessemed (Algeria/UK).
They will be talking to the writers Jerker Virdborg, Daniel Sjölin, Elisabeth Åsbrink,Majgull Axelsson, Kristina Sandberg, Ulf Karl Olov Nilsson, choreographer and stage director Mats Ek, museum director Daniel Birnbaum, and the artist Astrid Svangren (all from Sweden). Talks in the exhibition Thomas Schütte: United Enemies will feature writerCarl-Henning Wijkmark and actor Hannes Meidal.
Stockholm Literature introduces and highlights international literature and translation in dialogue with other arts. The programme features discussions, lectures, readings, performances and poetry walks through art. This year's festival is held 28–30 October.
Published 12 September 2016 · Updated 13 September 2016