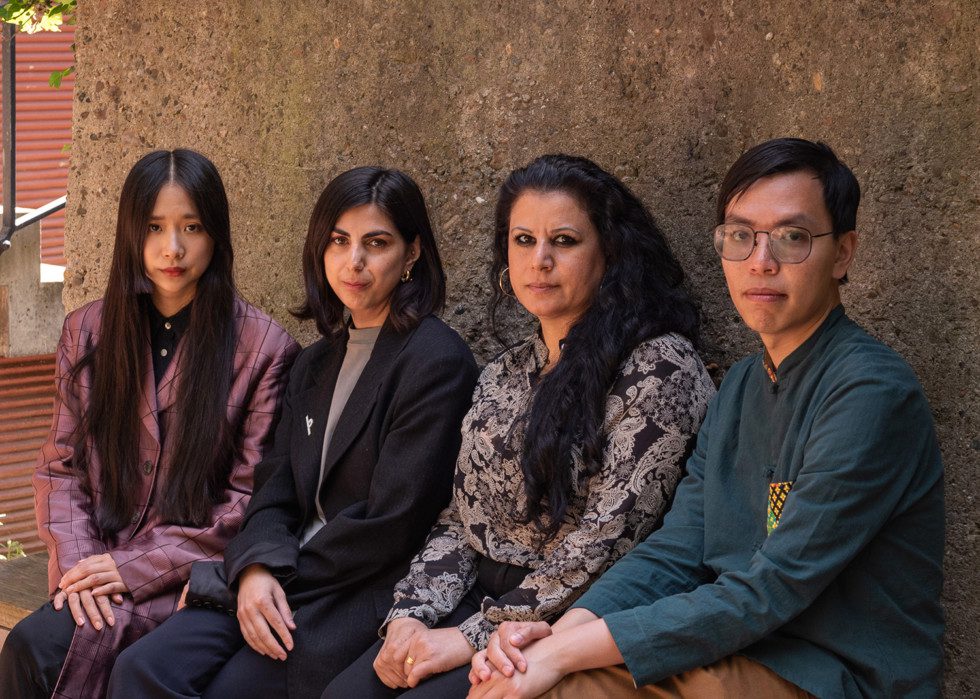 20.6 2023
Nordic Gesamtkunstwerk to the Biennale Arte 2024
The 60th International Art Exhibition of La Biennale di Venezia opens next year. The Nordic Countries Pavilion will feature the artists Lap-See Lam (Sweden), Kholod Hawash (Finland) and the composer Tze Yeung Ho (Norway), who will present a joint audiovisual Gesamtkunstwerk. Their project will be curated by Asrin Haidari from Moderna Museet.
The Biennale Arte 2024 opens on 20 April and closes on 24 November. This time, Moderna Museet will be responsible for the Nordic Pavilion, with interaction from the Kiasma Museum of Contemporary Art in Finland and the Office for Contemporary Art, Norway.
Moderna Museet's curator Asrin Haidari has been appointed by representatives of the three Nordic countries to curate the Pavilion. The main theme of the Biennale has not yet been announced by the curator Adriano Pedrosa, but Asrin Haidari can now present the project at the Nordic Pavilion.
A Gesamtkunstwerk will be produced according to an idea and framework devised by the Swedish artist Lap-See Lam. Working alongside her are the artist Kholod Hawash from Finland and the composer Tze Yeung Ho from Norway. Together, they will create an experimental music installation and performance inspired by a two-thousand-year-old art form – the Cantonese Opera.
The Gesamtkustwerk takes us on a journey into the world of fairy tales, where supernatural beings turn the logic of the real world on its head.
The 60th International Art Exhibition of La Biennale di Venezia is open from 20 April to 24 November 2024.
Published 20 June 2023 · Updated 10 July 2023