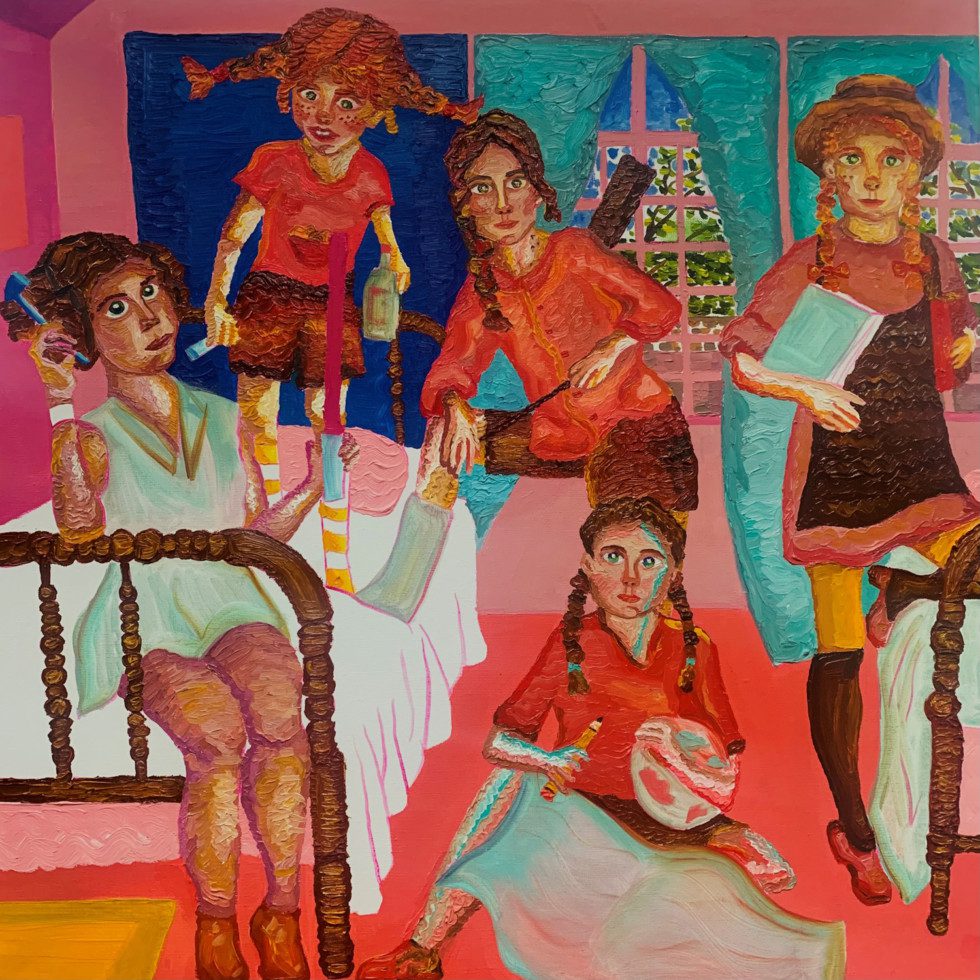 18.4 2023
See the results of the project "Futures: Light, Heart, Hope"!
From 21 April, Moderna Museet will be showing the results of the Youth Council's open call for creative people between 16 and 23 in the museum foyer. See paintings, poetry, photographs and video art on the theme of Visions for a Sustainable World.
If we can't imagine a sustainable future, it will be even harder to get there. That was the starting point when Moderna Museet's Youth Council issued its open call for the project "Futures: Light, Heart, Hope" ("Framtider: Ljus, hjärta, hopp"). Eleven young people were selected for participation, and the results will be featured in an exhibition in the Moderna Museet foyer, opening on Friday, 21 April, the UN World Creativity and Innovation Day.
"The young artists I've met during these weeks will contribute to the literature art and culture of the future. A future where all people can make their voices heard, and where artists will have their own spaces where anything is possible," says Ester Magnusson, one of the participants.
Inspired by the Moderna Museet collection, a workshop on the future organised by Planethon, and guided by the artist Emma Dominguez, who was the project mentor, the participants have created works on the theme of Visions for a Sustainable Future.
"It was super-inspiring to mentor these young artists through the project. They all brought well-thought out and powerful works, and I'm so looking forward to seeing the final exhibition," says Emma Dominguez.
The exhibition is on until Sunday, 7 May 2023.
Moderna Museet's Youth council was started in the spring of 2020. It consists of ten young people between the ages of 16 and 23. The purpose is to capture young people's view of Moderna Museet, incorporate their ideas into the museum's work, and by extension attract more young people to the museum.
The council is given the opportunity to get to know the museum and reflect on, for e.g, exhibitions, texts and the museum's various digital channels.
Ylva Hillström, curator, Learning, is responsible for the Youth Council together with art educators Jessica Eldenstjärna and Adam Wallenberg.
In collaboration with Planethon and Heart 17.
Published 18 April 2023 · Updated 21 April 2023