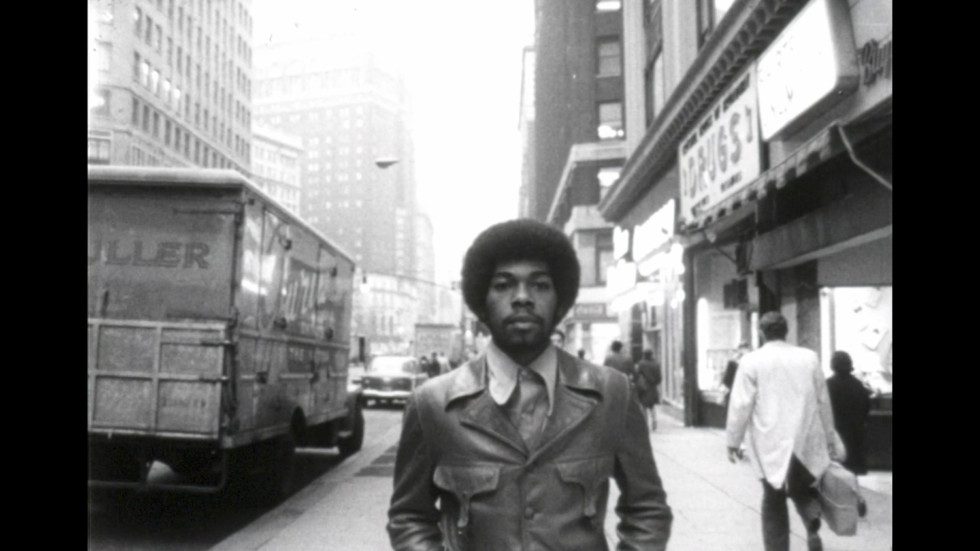 25.4 2023
Madubuko Diakités "For Personal Reasons" in the Mini Cinema
Throughout the spring you can see Madubuko Diakités "For Personal Reasons" from 1972 in Moderna Museet's Mini Cinema. This film shows the marginalisation and radicalisation of a young man in New York in a time when the Black Panther movement was supported in American inner-city regions, particularly in response to racially targeted of police violence.
The filmmaker Madubuko Diakité grew up in Harlem but came to Sweden in 1968, where he also worked as a human rights lawyer. Influenced by the French new wave, he explored film as a medium for political influence and social control.
Diakité taught revolutionary filmmaking – strategies for presenting counternarratives in the midst of reality, through and among the people concerned. His TV documentary "The Invisible People" (1972) is a unique documentation of the difficulties for new immigrants in Sweden, especially people from the African diaspora.
"For Personal Reasons" (28.14 min) is one of a total of 373 new acquisitions that constitute the museum's extensive project "Swedish Acquisitions 2021".
SWEDISH ACQUISITIONS 2021
The major initiative "Swedish acquisitions 2021" was launched after the government allocated SEK 25 million to Moderna Museet to support the Swedish art sector in the wake of the covid-19 pandemic. The project led to the acquisition of 373 new works made in 1962–2021 by a total of 169 artists.
VIDEO WORKS IN THE MINI CINEMA
Video works from the Moderna Museet collection are shown in the Mini Cinema. The works are changed regularly, please come back soon to see what's new.
Published 25 April 2023 · Updated 24 April 2023