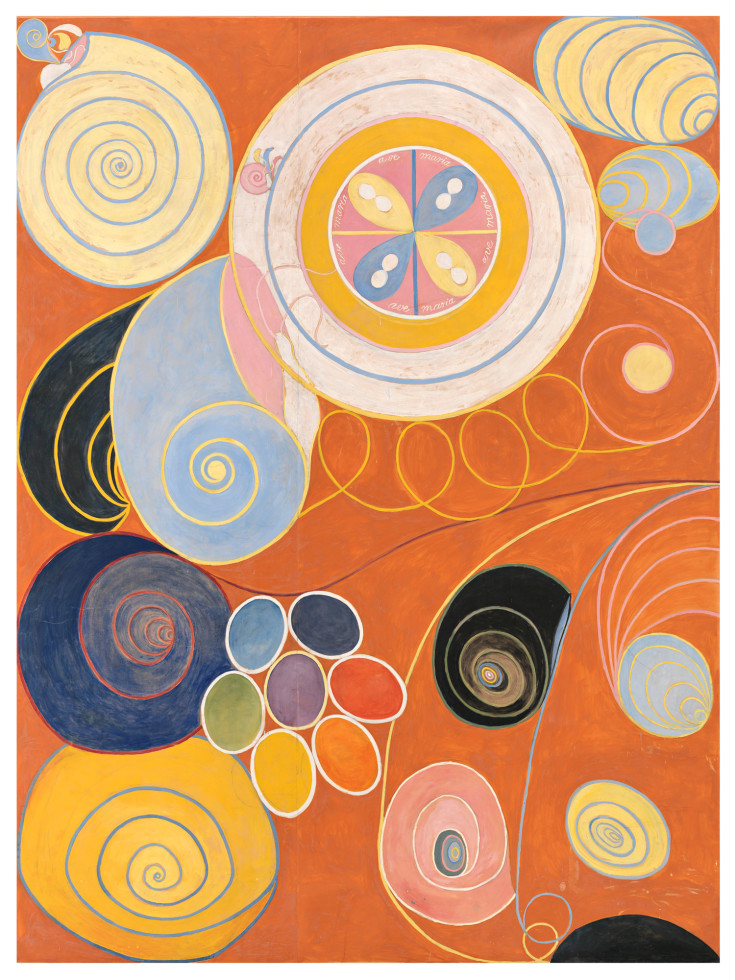 26.2 2018
More Hilma af Klint at Moderna Museet
Now works by Hilma af Klint will be a regular feature at the Museum! Moderna Museet does not own any works by the artist, whose famous oeuvre belongs to the Hilma af Klint Foundation. But the Museum and the Foundation have signed a new agreement.
To ensure that Hilma af Klint's oeuvre is shown continuously also in Sweden, and that her works are preserved in a professional manner, the Hilma af Klint Foundation and Moderna Museet have entered a cooperation agreement. In future, we will feature Hilma af Klint's works in large and small presentations, in dialogue with works by other artists in the collection. Ten works by Hilma af Klint are currently shown alongside a monumental abstract painting by Ann Edholm, which is presented for the first time at the Museum.
In 2018, Hilma af Klint will cross the Atlantic to be presented in extensive solo exhibitions:
Hilma af Klint: Mundos Possíveis (Hilma af Klint: Possible Worlds) at the Pinacoteca in São Paulo, Brazil.
Hilma af Klint at the Solomon R. Guggenheim Museum in New York.
Published 26 February 2018 · Updated 22 October 2018