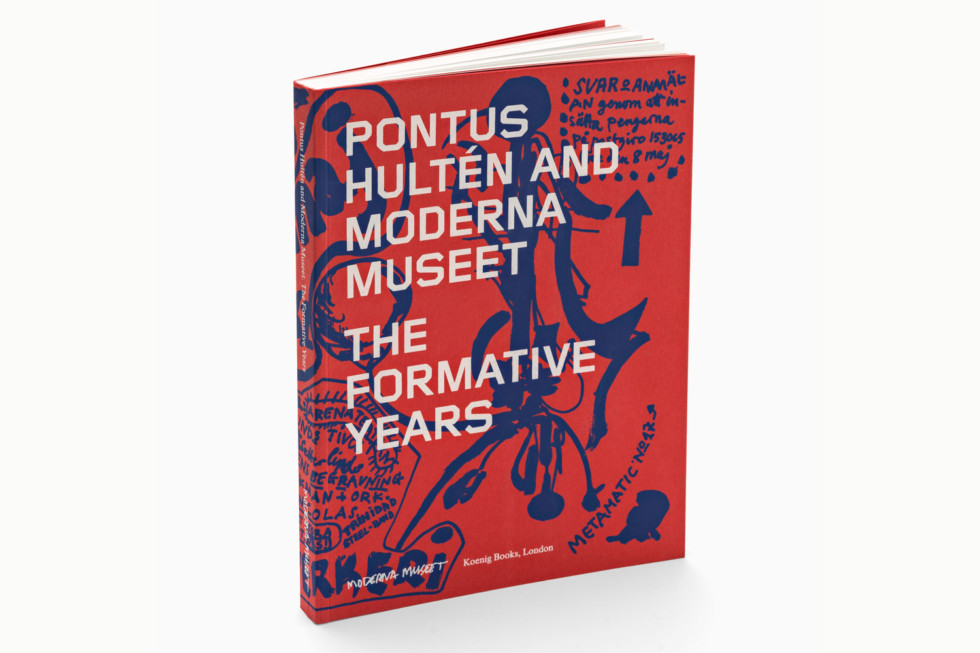 28.3 2018
Book about Pontus Hultén and Moderna Museet wins award
The anthology "Pontus Hultén and Moderna Museet. The Formative Years" is one of the winners of the Svensk Bokkonst 2017 award for best book design. Published by Moderna Museet with König Books London, the book is available in Swedish and English and includes five new essays on the Museum's early history.
The jury writes: "Clever use of Moderna Museet's established graphic profile, bound in a soft cover with flaps, screen-printed in orange and ultramarine. Ingeniously reversed colours for the English edition. Fine balance between four-colour, monochrome and B/W print, and between font sizes for copy and notes. The result is a striking end product."
The book features five new essays about the first years of the Museum's history, and a preface by Daniel Birnbaum director of Moderna Museet. The other texts are by Patrik Anderson, Annika Gunnarsson, Ylva Hillström, Pontus Hultén, Anna Lundström, Jimmy Pettersson and Anna Tellgren. The editors are Anna Tellgren, curator of photography at Moderna Museet, and Anna Lundström, Stockholm University.
Published 28 March 2018 · Updated 9 April 2018