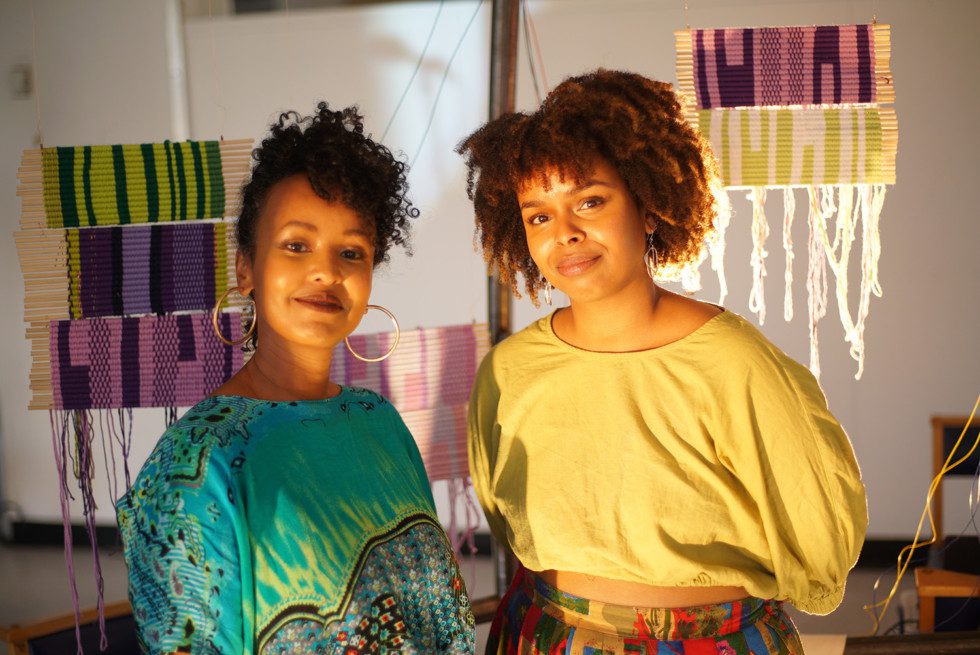 Dhaqan – the Common Thread
Conversation
23.9 2023
Stockholm
Meet Fozia Ismail and Ayan Cilmi from the Dhaqan Collective, a British feminist art collective of Somalia women, centring on the voices of women and the elderly in the Somali community. Hear more about their artistic projects with roots in the collective thinking of Somali nomad life.
Dhaqan – the Common Thread
Conversation
Date
Saturday 23 september 2023
Time
At 15.30–16.30
Location
The Workshop, Floor 2
Language
English
Price
Free admission
Contact: Karin Malmquist
The Dhaqan Collective is active in Bristol, UK, which is also where the artist Monica Sjöö (1938–2005) lived and worked for large parts of her life.
In connection with the exhibition "Monica Sjöö: The Great Cosmic Mother", two members from the Collective, Fozia Ismail and Ayan Cilmi, talk about their art project and their approach to visiblising the knowledge that is passed on from woman to woman for generations.
Centring on the voices of women and the elderly in the Somali community, the Dhaqan Collective seeks to promote collective creativity and collaboration. The word dhaqan means "the common thread that connects Somali peoples to their ancestral homelands".
The creative ecology of the Dhaqan Collective is rooted in the collective thinking and central creativity of Somali nomadic life. They also raise issues relating to the environment and exploitation of natural resources.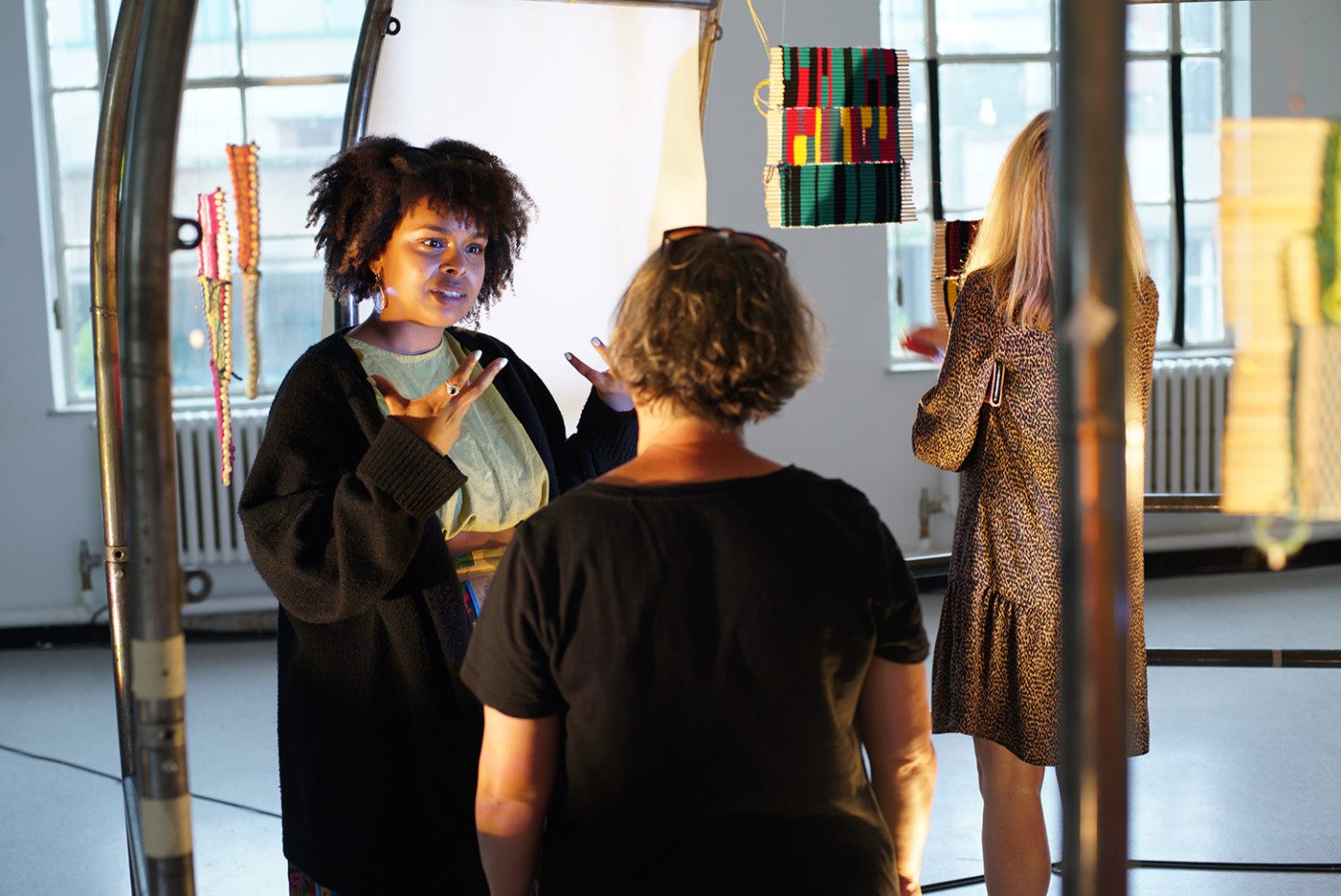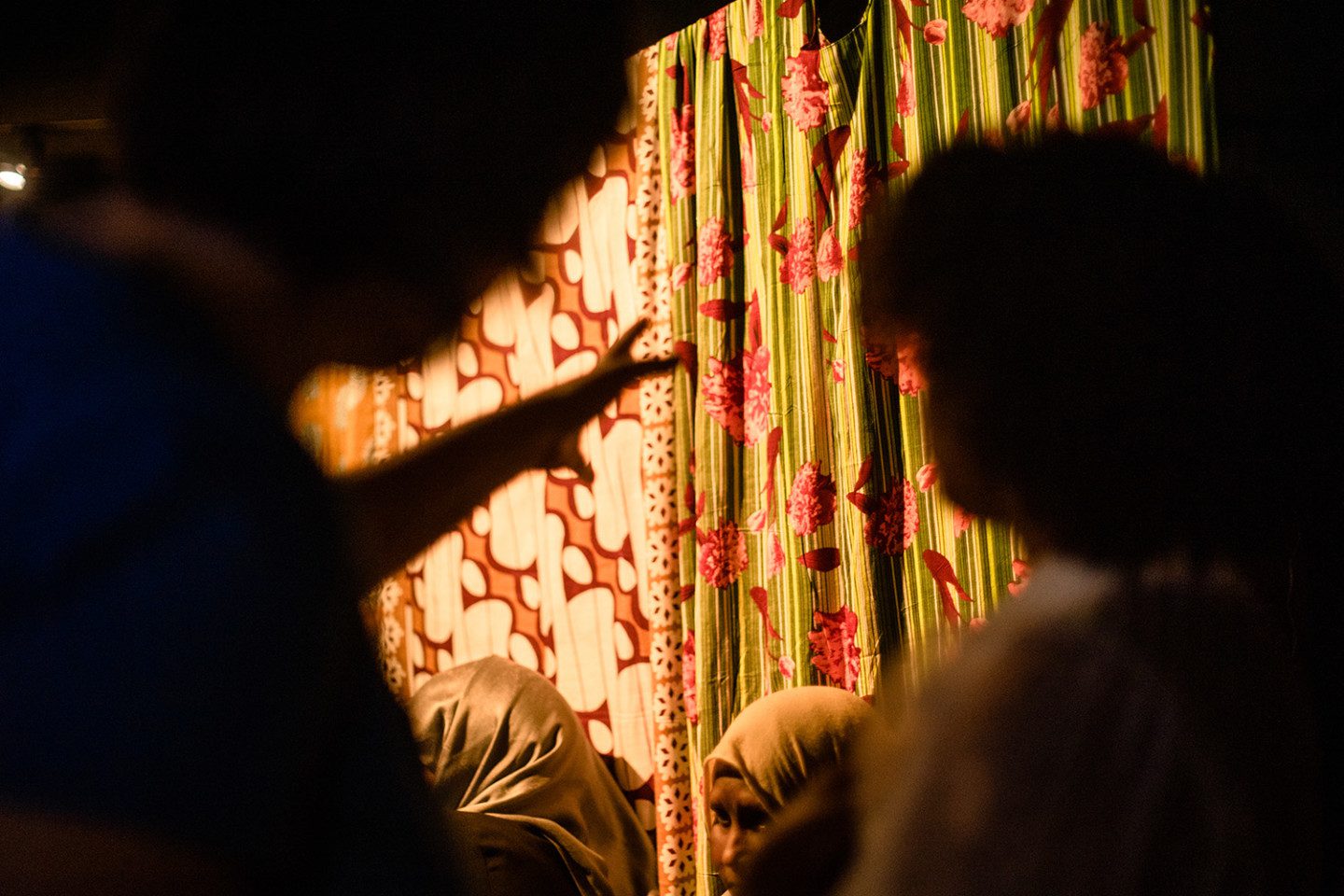 Workshops at Rinkeby Folkets Hus
Weave together with Fozia Ismail and Ayan Cilmi from the Dhaqan Collective!
The workshops are open to everyone, no pre-registration or prior knowledge is required.
Date
Thursday 21 September–Friday 22 September 2023
Time
At 18–20
Location
Rinkeby Folkets Hus, Skårbygränd 1, 163 72 Spånga
Language
Swedish, Somali, English
Price
Free admission
Subway station: Rinkeby
Contact: Elena Ek
Fozia Ismail
Fozia is founder and researcher at Arawelo Eats, a supper club which explores East African food and what it can mean for our understanding of belonging in a post-Brexit world.
She has designed and delivered workshops/presentations for organisations such as Keep It Complex Serpentine Gallery, Jerwood Project Space, Tate Modern, Museum of London, Colonial Countryside Project, Oxford Cultural Collective.
Her work has been published and featured in a range of media including Observer Food Magazine and BBC Radio 4 Food Programme.
Ayan Cilmi
Ayan Cilmi is a filmmaker, thinker, notetaker, and creative, currently occupied with the themes of surveillance, plastic, climate collapse, and displacement. Her work has been featured by Arnolfini, Watershed, Wellcome Collection, Southbank Centre, Haramacy at the Trinity Centre and the British Library.
You can find her at the PM studio and Spike Island working on various projects derived from the Bristol + Bath Creative R+D funded Audible Tapestries which focused on finding new ways to combine sound with physical 'woven' artefacts. The projects explore the links between Somali nomadic weaving patterns and the songs that are an inherent part of the weaving process.