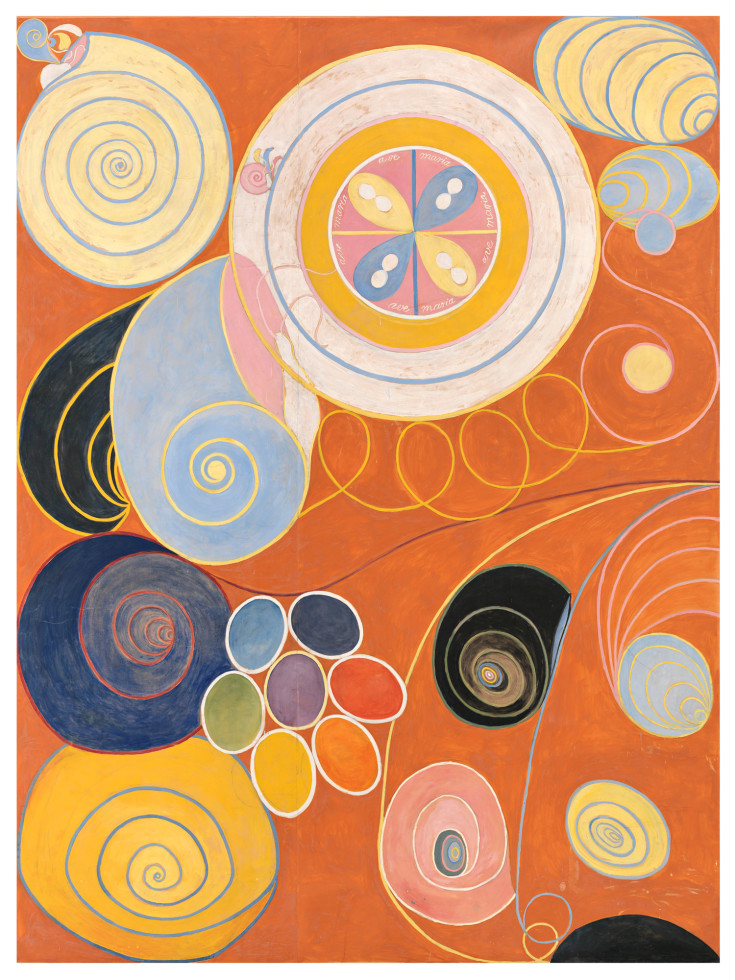 About the artist Hilma af Klint
Hilma af Klint (1862–1944) was a pioneer of art that turned away from visible reality. By 1906, she had developed an abstract imagery. This was several years before Wassily Kandinsky (1866–1944), Piet Mondrian (1872–1944) and Kazimir Malevich (1878–1935), who are still regarded as the pioneers of abstract 20th-century art.
Hilma af Klint assumed that there was a spiritual dimension to life and aimed at visualizing contexts beyond what the eye can see. When painting, she believed that she was in contact with a higher consciousness that spoke and conveyed messages through her. Like many of her contemporaries, she was influenced by spiritual movements, especially spiritualism, theosophy and later anthroposophy. Through her paintings, she sought to understand and communicate the various dimensions of human existence.
In 1932, Hilma af Klint marks the series Paintings for the Temple with an X in her notebooks, which means they may not be shown until 20 years after her death.* She was convinced that their full meaning could not be understood until then. One hundred years ago, Hilma af Klint painted pictures for the future.
It is with great pleasure that Moderna Museet presents the exhibition Hilma af Klint – A Pioneer of Abstraction. Featuring a total of 230 works, this is the most extensive exhibition so far of her oeuvre.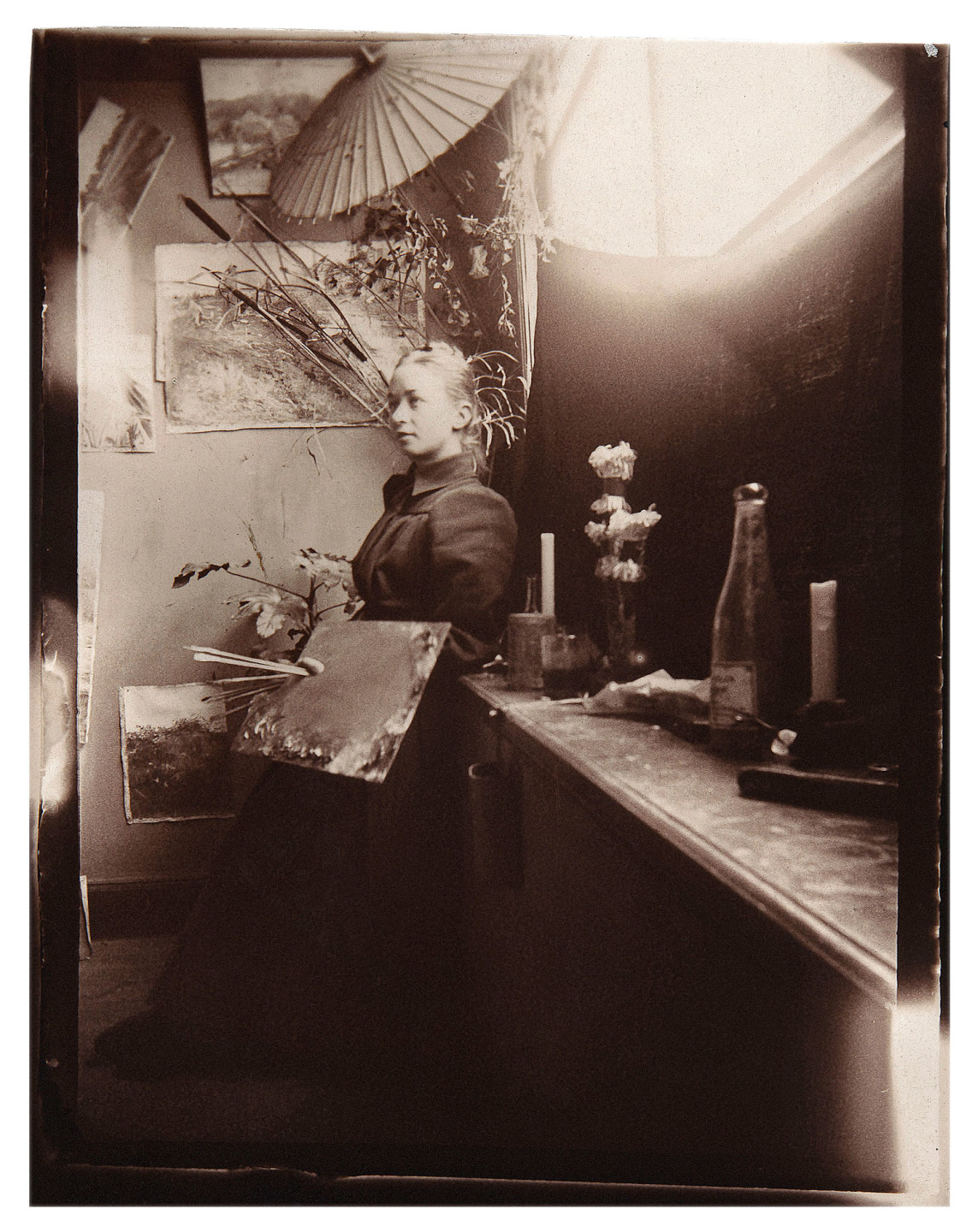 A Woman Artist at the Turn of the Century
Hilma af Klint began her art studies at Tekniska Skolan in Stockholm and also had lessons in portrait painting. Between 1882 and 1887, she was a student at the Royal Academy of the Fine Arts. After graduating and until 1908, she had a studio at Kungsträdgården in central Stockholm. She painted and exhibited portraits and landscapes in a naturalist style.
In the late 1870s, Hilma af Klint attended séances, where a medium contacted the dead. There was a great fascination for invisible phenomena at the time. This can be seen in relation to scientific discoveries, such as x–rays that could reveal internal human organs, and electromagnetic waves that led to the development of radio and telephony.
In 1896, Hilma af Klint and four other women formed the group "De Fem" [The Five]. They made contact with "high masters" from another dimension, and made meticulous notes on their séances. This led to a definite change in Hilma af Klint's art. She began practising automatic writing, which involves writing without consciously guiding the movement of the pen on the paper. She developed a form of automatic drawing, predating the surrealists by decades. Gradually, she eschewed her naturalist imagery, in an effort to free herself from her academic training. She embarked on an inward journey, into a world that is hidden from most people.
* Previously, it was believed that it was in her will that Hilma af Klint expressed that the works must not be made accessible to the public until at least twenty years after her death. In recent years, it has emerged that it was in her notebooks that this wish was recorded