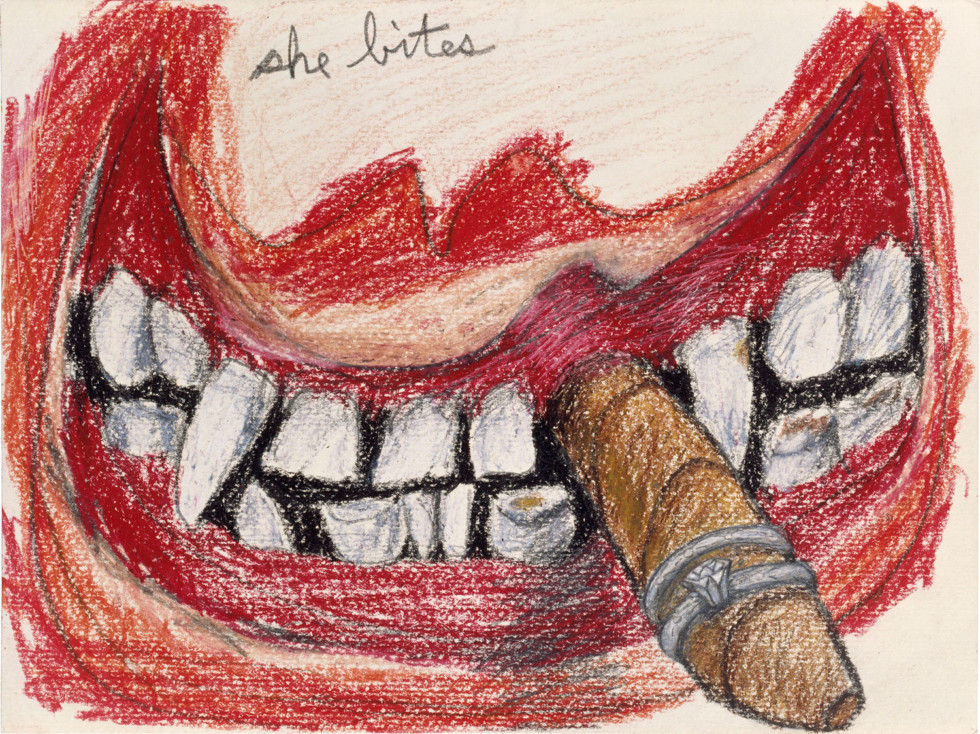 Lee Lozano
13.2 2010 – 25.4 2010
Stockholm
Many people have never heard of the artist Lee Lozano (1930–1999). Her career was intense but short. After studying at the Art Institute in Chicago, she arrived in New York in 1960.

She rapidly rose to recognition on a male-dominated art scene that was rebelling against abstract expressionism. In 1972, she dropped out of New York art life. Within the twelve years of her career, she formulated an independent and radical artistic oeuvre that was often provocative. Now, for the first time, her work is presented in Sweden.
Lee Lozano's works bear traces of pop art, minimalism and conceptual art, the dominating trends of the 1960s. However, she expressed herself in an entirely unique style. Originally, she worked with a figurative imagery dealing with aspects of the human body and the relationship between power, sexuality and violence. This figurative subject matter gradually developed into intensely powerful tool paintings. Eventually, her images became even more abstract – although still replete with stark ambiguities. Towards the end of the 1960s, she abandoned painting in favour of conceptual works, her so-called Language Pieces.
Lee Lozano was very active in New York in the 1960s, exhibiting at the Green Gallery, which featured artists such as Donald Judd, Robert Morris, Claes Oldenburg and Tom Wesselman. She also had exhibitions in, for instance, Cologne, and at the Whitney Museum of American Art in New York. In 1972, she decided to leave the New York art scene, marking her decision with the work Dropout Piece. Thereafter, she was gradually forgotten.
In recent years, Lee Lozano's oeuvre has been rediscovered. Her uncompromising way of combining art with life and taking the consequences of her actions makes her artistic work exceedingly relevant even today. The underlying aggression, the rawness and immediacy of her works, is often combined with sarcastic humour, challenging the usual gender stereotypes. This exhibition presents the most extensive overview so far of her oeuvre and invites a new reading of 1960s art history.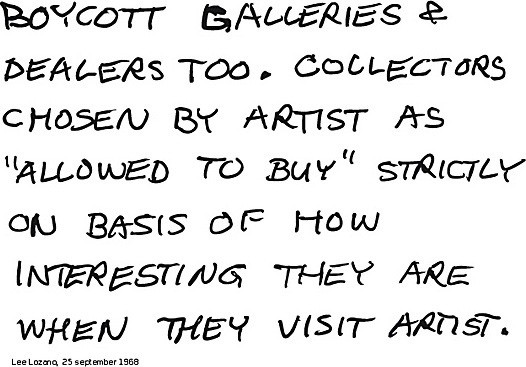 Curator: Iris Müller-Westermann
Assistant curator: Jo Widoff
Scenography: chezweitz & roseapple, Berlin, Detlef Weitz and Rose Epple with Hans Hagmeister and Isabel Prugger