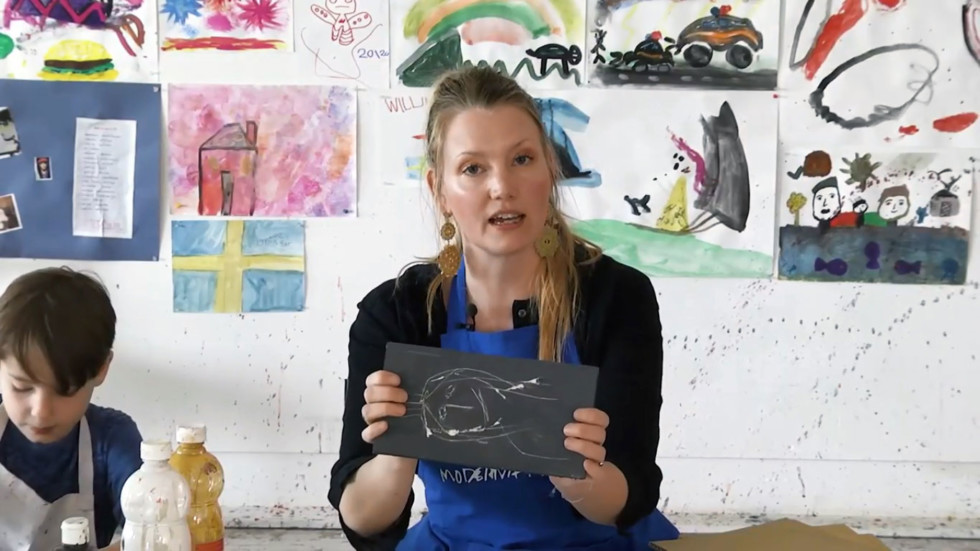 Create like an artist – from home!
In the museum's YouTube series "Create like an artist" you will receive tips on how you can create your own artworks at home inspired by artists in Moderna Museet's collection. We will create artworks from things we might already have at home. There is no right or wrong, ugly or beautiful when you are creating. But there is one rule – there are no rules.
The episodes are in Swedish, approximately 3–5 minutes long and are aimed at children between 4 and 9 years old. We will encounter artists like Siri Derkert, Eva Hesse, Hilma af Klint, and Pablo Picasso.
We are excited to see what you make so feel free to upload photos of your creations on social media and tag us @ModernaMuseet #VerkstanModernaMuseet.
Published 16 April 2020 · Updated 15 April 2021