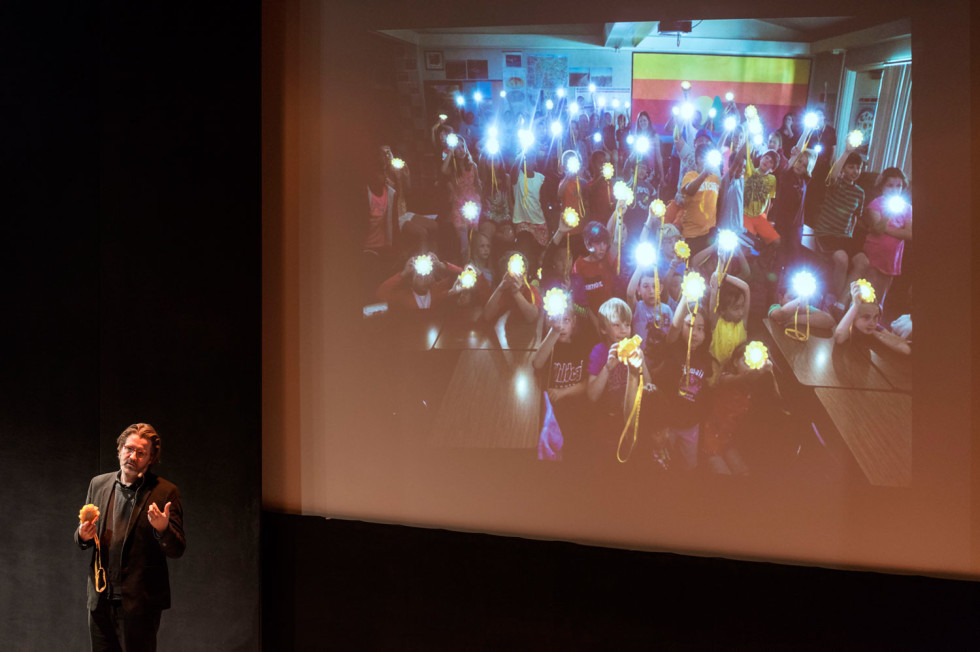 2.2 2016
Video: Symposium with Olafur Eliasson
The symposium Taking Action through Art and Economy took place at Moderna Museet in Stockholm 16 January 2016. Watch the video documentation here.
For the final weekend of Olafur Eliasson's solo exhibition Verklighetsmaskiner / Reality machines, Moderna Museet and Stockholm School of Economics had invited the artist along with Lin Lerpold, Acting Professor on the Mistra Chair of Sustainable Markets at the Stockholm School of Economics, to share their thoughts on how to generate the change needed for constructing environmentally, socially and economically sustainable societies. After the two presentations there was a concluding discussion moderated by Isak Nilson, Director of SSE Art Initiative.
The exhibition Olafur Eliasson: Verklighetsmaskiner/Reality machines was on show 3 October 2015–17 January 2016.
Published 2 February 2016 · Updated 2 February 2016