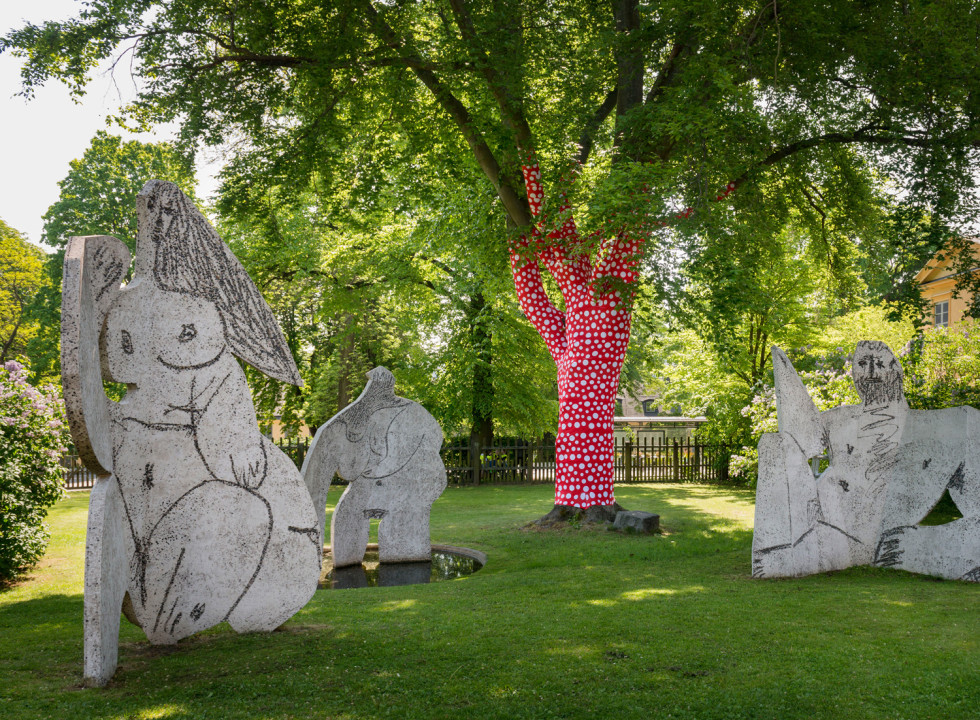 1.6 2016
Kusama's polka dot trees invade Skeppsholmen
The summer on Skeppsholmen will be exciting. While the exhibition Yayoi Kusama – In Infinity is on the garden will host lots of concerts and Yayoi Kusama's  installation The Ascention of Polka Dots on the Trees.
We have received the tragic news that the artist Freddie Wadling has left us. Freddie Wadling would have appeared June 8 along with Maia Hirasawa on our Garden Stage. The whole evening is canceled and tickets refunded through the place of purchase.
Kusama is one of the world's greatest contemporary artist and is famous for her works with infinte polka dots. The installation The Ascension of Polka Dots on the Trees transforms the garden on Skeppsholmen into an imaginary landscape, with eleven trees wrapped in polka dot fabric.
As a teaster and a warm-up for Stockholm Music & Arts on 29–31 July, the garden and the new Garden Stage will feature José González and Lina Nyberg on 15 July. During the festival on 29–31 July, there will be three intimate concerts with Patti Smith, one every day, mixing acoustic music with spoken word.
The installation and concerts are a collaboration with Stockholm Music & Arts and ArkDes.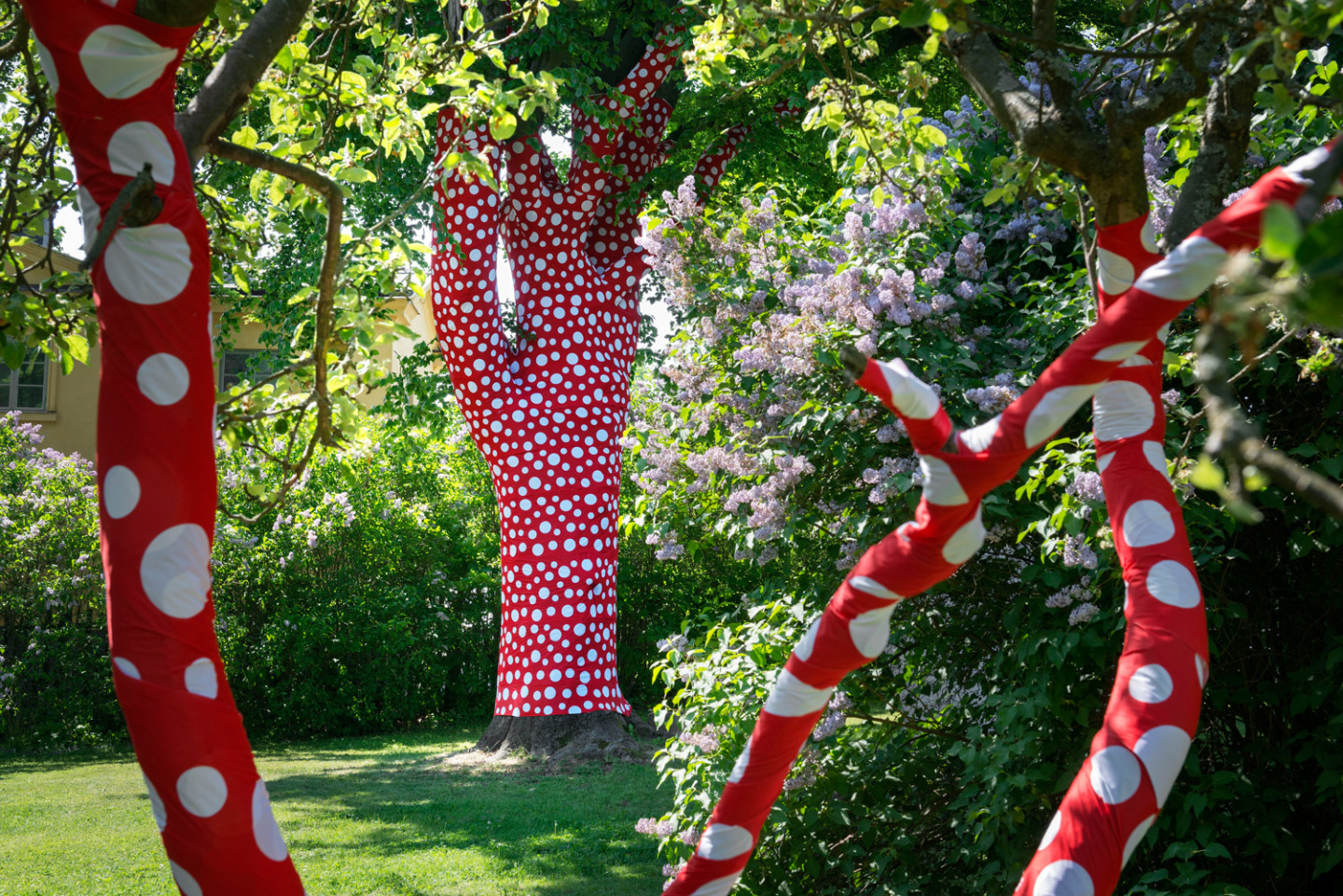 Published 1 June 2016 · Updated 7 June 2016