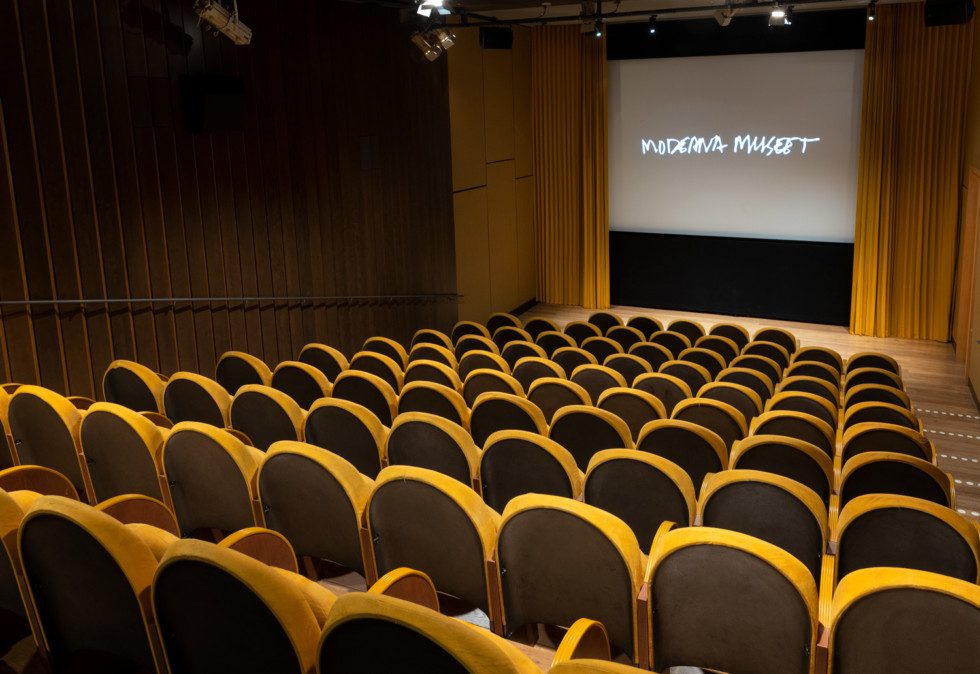 Rent the Cinema for seminars or film screenings
Make your lecture or film screening unforgettable. The blond wood panelling and warm, yellow textiles give a sunny setting for conferences, seminars, small shareholders' meetings and film screenings.
The Cinema has sloped-floor theatre seating for 90 people. There is a podium with a microphone, and a projection room with the latest conference technology. The Cinema doubles as a studio for video recordings and live broadcasts.
The adjacent foyer can be used as a reception area for registration and for refreshments in the interval.
View the Cinema
Rates
Whole day (8.30–18.00): SEK 18,000
Morning (8.10–12 noon): SEK 10,000
Afternoon (13.00–18.00) SEK 12,000
Additional cost per hour after 6 pm: SEK 1,000
Rents are exempt from VAT.
Additional charge for security staff for events taking place outside opening hours.
Dimensions
Width: 6.6 m
Depth (to first row of seating): 2.6 m
Ceiling height: 4.7 m
Capacity: 90 people.
Technical specifications for the Cinema
Sound
Sound Console: Allen& Heath SQ5
Wireless Microphones model: Shure ULXD, 4 channel
Extra: 4 channel head/hand
Headsets: VT800, x 2
Hand microphone: Beta 58, x 2
Speakers lectern including Swan neck Microphone, x 1
PA: Lacoustic 108P,  X 2
Light rigg
Lighting Console: ETC Smartfade 1248, x 1
Light fixtures: standard Fresnels 650W Profile Spots 550W
Film/Video
Video Mixer: Analog Way Pulse LE
Projector: Christie HD8Kc,  X 1
Control room: Twin HDMI feeds For Extern Computers,
At the Stage Side Plinth: HDMI in 3,5mm Sound in. Mult XLR. 2 x Preview With Outgoing Video link. Including AV over IP NDI and Dante Patch System.
Event Computers
MAC-mini with keynote, x 1
MacBook Pro with keynote, x 2
Laptops For Use In PPT and During Production of Event (PC Dell), x 4
Software: Playback Pro, QLab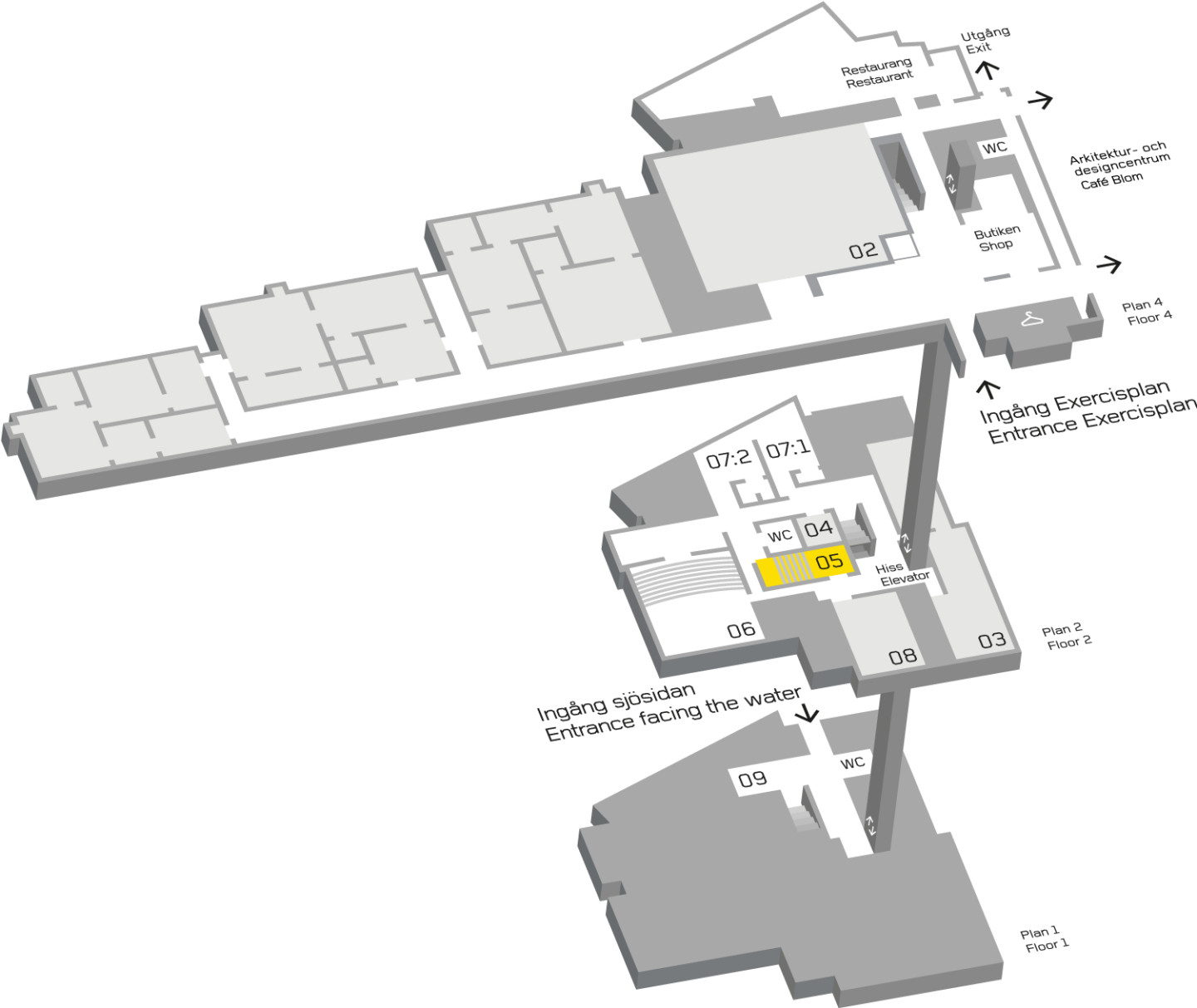 Published 12 November 2015 · Updated 7 February 2023