8.10 2015
Simone Forti's dance constructions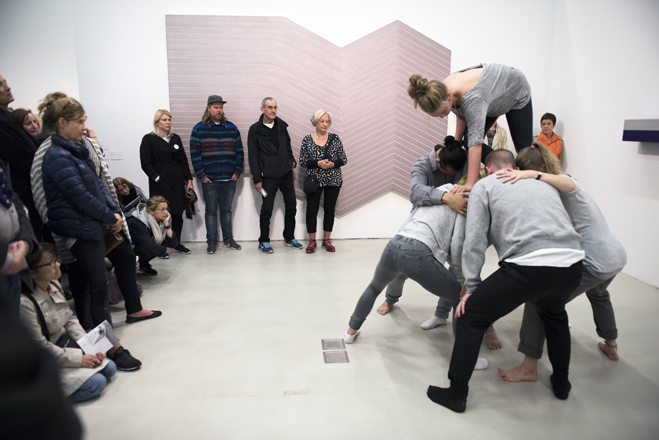 Photo: Sofia Qvarnström
The exhibition Objects and Bodies at Rest and in Movement, at Moderna Museet Malmö, presents dance constructions of the innovative choreographer Simone Forti. Her dance constructions Slant Board, See-Saw and Huddle will be performed in the exhibition on the following occasions:
September 26 at. 7 PM and 9 PM (during Malmö Gallery Night)
September 27 at. 4 PM
October 31 at. 4 PM
November 21, at. 4 PM
December 5 pm. 4 PM
Included in the entrance fee.
Published 8 October 2015 · Updated 20 November 2015