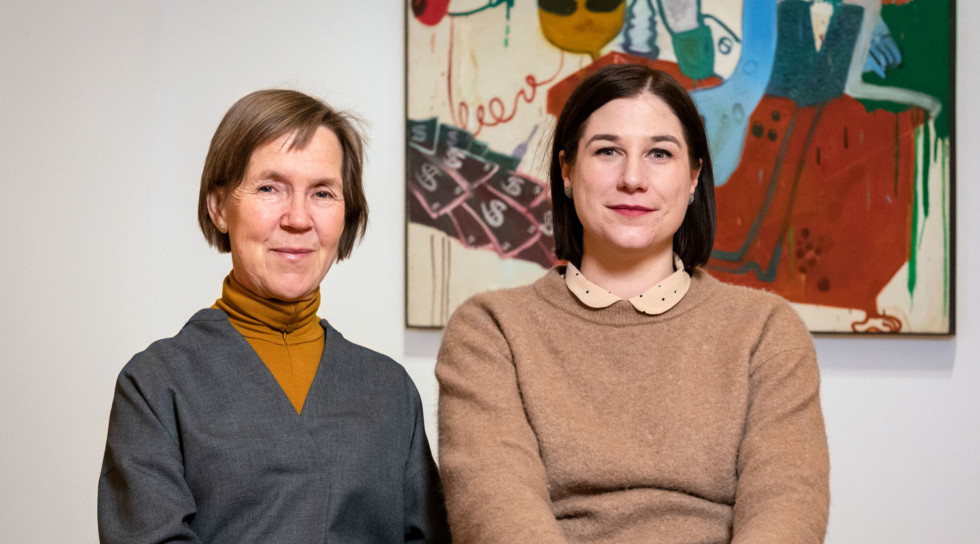 5.2 2019
The Moderna Museet podcast: Ann-Sofi Noring on the Collection
Who decides what Moderna Museet shows, and how is the decision made? Press officer Kristin Lundell has invited Ann-Sofi Noring, acting director of Moderna Museet, to take a seat in the Pop Art room, to talk on the Moderna Museet podcast about the heart of the Museum, the 140,000 works in its big collection.
Nam June Paik's video work "T.V. Chair" from 1968 can be heard in the background as Ann-Sofi Noring tells us what work she usually mentions when she wants to interest someone in the Moderna Museet collection. And which artist she wants the Museum to acquire another work by in 2019.
Moderna Museet will publish ten episodes of the podcast in spring 2019. Opening music: "Walk on By" by Perro Del Mar. The podcast is in Swedish.
Listen to all episodes here:
Published 5 February 2019 · Updated 14 February 2019