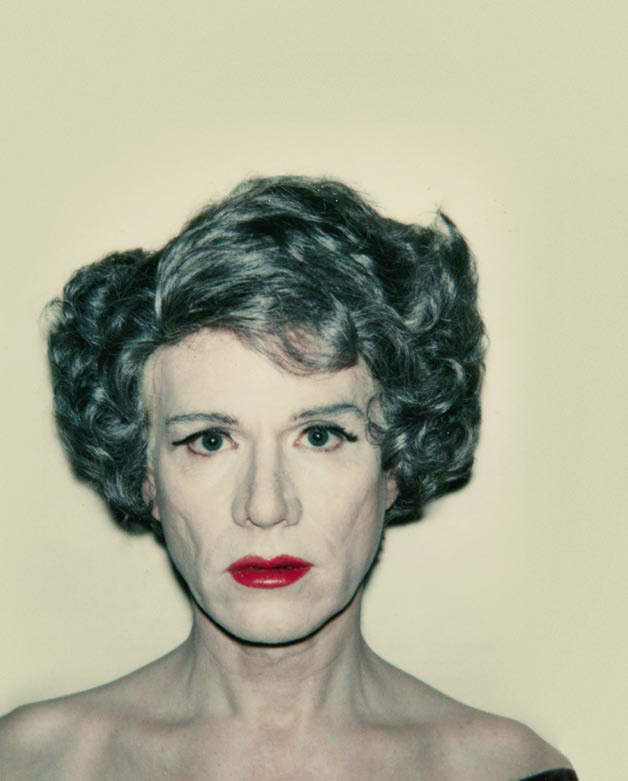 Andy Warhol
Other Voices, Other Rooms
9.2 2008 – 4.5 2008
Stockholm
Forty years after the legendary 1968 retrospective, Andy Warhol returns to Moderna Museet. The exhibition brings together the famous pop art works with the artist's most poignant films from the 1960s, including Sleep and Empire. In addition to moving images and paintings, the exhibition also includes drawings, prints, photos, magazines, unique sound recordings and objects.
This unique presentation is based on moving images: a total of 31 films, 40 screen tests, 6 videos and 42 TV episodes will be shown. In the center of the exhibition a series of films from 1963 to 1968 can be seen all at the same time. Sleep, Chelsea Girls and Empire are among the best known; Mrs. Warhol, John & Ivy and Paul Swan are more rarely shown. Moderna Museet's version of the exhibition also comprises 42 paintings, including Double Elvis and Big Torn Campbell's Soup Can.

A number of Screen Tests are included in the exhibition, most of which were produced at The Factory. Marcel Duchamp, John Cale, Salvador Dalí and other celebrities from the circle around Warhol are featured in these incisive portraits in slow-motion. Moreover, we will be treated to Warhol's Factory Diaries – a selection of the video diaries recorded by Andy Warhol and his assistants in the 1970s, to document Warhol's creative work and entourage.
Other Voices, Other Rooms highlights multi-faceted sides of Warhol's oeuvre. The exhibition and the catalogue take their title from the novel with the same name by Truman Capote, an author whom Warhol admired. The quest for identity in 'other rooms and voices' is fundamental in Warhol's life. From a privileged yet isolated position behind the camera, he observes his superstars, such as Edie Sedgwick or Nico. The exhibition presents this onlooker and voyeur, who constantly seeks to reflect himself in the other.
Eva Meyer-Hermann, curator of Other Voices, Other Rooms:
"Andy Warhol once wondered about how it would be if one mirror would reflect another. He declared that everything which we want to know can be seen on the surfaces of him and his works. I thought I had to look behind these surfaces, but realized that what we are looking for is not behind but in front of them. Warhol's surfaces reflect the world; his works are about you and me. But although Warhol represented the world by endlessly reproducing it, his work finally seems to be about death, which is not reproducible at all. Perhaps this is the insurmountable space between the two mirrors."
Warhol did not recognise any hierarchy between materials and methods. The polaroids, paintings, wallpaper patterns, time capsule, sound recordings and TV episodes featured in this exhibition, were all of the same worth, and the boundary between art and business was blurred. The stylistically seminal TV serials Fashion and Andy Warhol's TV were broadcast by local TV stations in New York. They were unconventional features on stars such as Bianca Jagger, Keith Haring and Steven Spielberg. Andy Warhol's Fifteen Minutes, an early MTV production, was hosted by Debbie Harry.
The conceptual approach of the exhibition is given an extraordinary mise-en-scène by the exhibition architects and designers, chezweitz & roseapple.
Andy Warhol's first major retrospective outside the USA, in 1968 at Moderna Museet, was his European breakthrough, and its unconventional design gave the art-loving public an unforgettable experience. Moderna Museet's then director, Pontus Hultén, was the initiator, and the exhibition went on to Stedelijk Museum in Amsterdam.
The Title Other Voices, Other Rooms
In the novel Other Voices, Other Rooms written by Truman Capote in 1948, the 13-year-old protagonist sets out to find his father, following the death of his mother. In the process he discovers his own homosexual identity. When Warhol saw a publicity shot of Capote in a New York agency, he was deeply impressed; from then onwards he was an ardent admirer of Capote, only a little older than himself, and even started blatantly to pursue him. Warhol's admiration was so all-consuming that his first one-man exhibition consisted solely of a (now lost) cycle of drawings inspired by Capote.
The exhibition title Other Voices, Other Rooms alludes to the sense of abandonment and of having to cope with a problematic identity that Warhol shared with the novel's protagonist. And the atmosphere of the landscape of a human soul mapped out in Other Voices, Other Rooms is transposed into the exhibition landscape.
Curator: Eva Meyer-Hermann
Project Manager: Lena Essling
Walk & Talk (in Swedish only)
Walk & Talk is an interactive way of experiencing the exhibition together with others. There is no set route. Instead, the discussions, questions and ideas/reflections that arise during the guided tour lead the way.
Sat at 3–4.30 pm. The Walk & Talk is included in the admission fee. Tickets are available at the information desk from 1 pm the same day. Limited availability. No pre-booking.
Welcome!