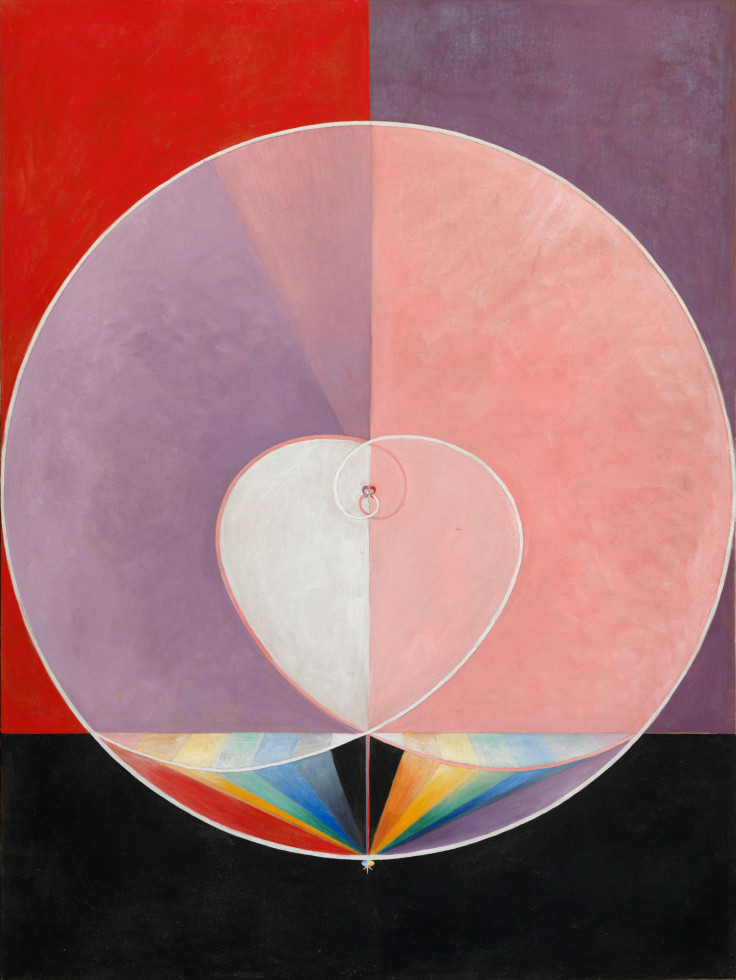 23.5 2013
Hilma af Klint going to Venice Biennale 2013
In association with Moderna Museet, the Venice Biennale 2013 is presenting Hilma af Klint in the Central Pavilion. In conjunction with this event, Moderna Museet will publish a book that relates Hilma af Klint's notes to nine contemporary oeuvres.
The Central Pavilion, which is part of the main exhibition at the Venice Biennale, will feature five paintings by Hilma af Klint. The curator of the Venice Biennale, Massimiliano Gioni, describes his reasons for featuring Hilma af Klint in the main exhibition:
"This year's Biennale poses questions on how dreams and visions are made represented: ultimately it is an exhibition about the realm of the invisible and the domains of the imagination. In this context Hilma af Klint's work will appear as absolutely central to initiate an inquiry into the many ways in which images have been used to organize knowledge and shape our experience of the world."
As a complement to the Venice Biennale, Moderna Museet will be publishing the book The Legacy of Hilma af Klint: Nine Contemporary Responses. At long last, a previously-unknown notebook from 1920 by Hilma af Klint on flowers, mosses and lichens is being published, complemented by essays and images by nine contemporary artists: Cecilia Edefalk, Karl Holmqvist, Eva Löfdahl, Helen Mirra, Rebecca Quaytman, Amy Sillman, Fredrik Söderberg, Sophie Tottie and Christine Ödlund. The introduction is written by the director of Moderna Museet, Daniel Birnbaum, and co-director Ann-Sofi Noring. The book The Legacy of Hilma af Klint: Nine Contemporary Responses is published by Moderna Museet and Koenig Books, and will be launched at the opening of the Venice Biennale 29-31 May.
"The time has come for Hilma af Klint. Now she is presented to the broader public, and young, contemporary artists are being inspired by her vision," says Daniel Birnbaum, director of Moderna Museet.
The exhibition Hilma af Klint – a Pioneer of Abstraction is produced by and is shown at Moderna Museet in Stockholm until 26 May, 2013, before touring to Hamburger Bahnhof – Museum für Gegenwart in Berlin from 15 June to 6 October and Museo Picasso Málaga from 21 October, 2013 to 9 February, 2014.
The Venice Biennale will take place from 1 June to 24 November 2013.
Read more about the Venice Biennale here: La Biennale di Venezia
Published 23 May 2013 · Updated 19 February 2016