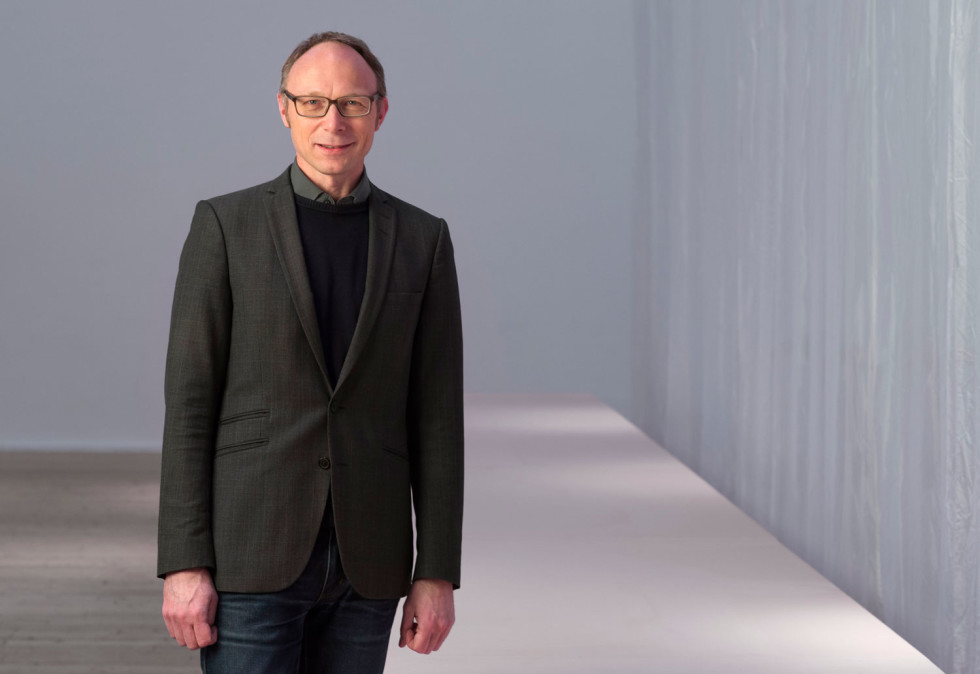 25.2 2016
Mats Stjernstedt to curate Nordic Pavilion 2017
Mats Stjernstedt will curate the joint exhibition of Finland, Norway and Sweden in the Nordic Pavilion at the 57th International Art Exhibition, La Biennale di Venezia 2017. The exhibition marks the rejuvenation of the Nordic collaboration between the three countries.
The art in the Nordic Pavilion will be presented as a joint project, where the three countries are represented on equal terms. As before, the countries will take turns as principal commissioner and manager of activities at the Nordic Pavilion as follows:
2017: Moderna Museet, Sweden
2019: Frame Visual Art Finland, Finland
2021: Office for Contemporary Art (OCA), Norway
Moderna Museet has thus appointed Mats Stjernstedt to curate the Nordic Pavilion in 2017. Stjernstedt is the artistic director of Kunstnernes Hus in Oslo since 2011. He has curated numerous exhibitions internationally over the years.
"Being asked to assemble an exhibition for the Nordic Pavilion is an honour and a challenge. I appreciate being entrusted this assignment and look forward to combining my experience with research over the next few months. I also look forward to presenting interesting artists who are active in the Nordic countries, within the compelling framework of La Biennale di Venezia," says Mats Stjernstedt.
The Nordic Pavilion for the Venice Biennial was completed in 1962 and has since been a space for collaboration between three nations – Sweden, Finland and Norway. Built on a plot between the pavilions of the United States and Denmark, it is situated in the Biennale grounds at Giardini in Venice. For the last three biennials of 2011, 2013 and 2015, a format was developed which involved the solo commissioning by each country of a project. For the period 2017–2021 the agreement entailing that all three countries are represented on equal terms, will be resumed.
Published 25 February 2016 · Updated 21 November 2016