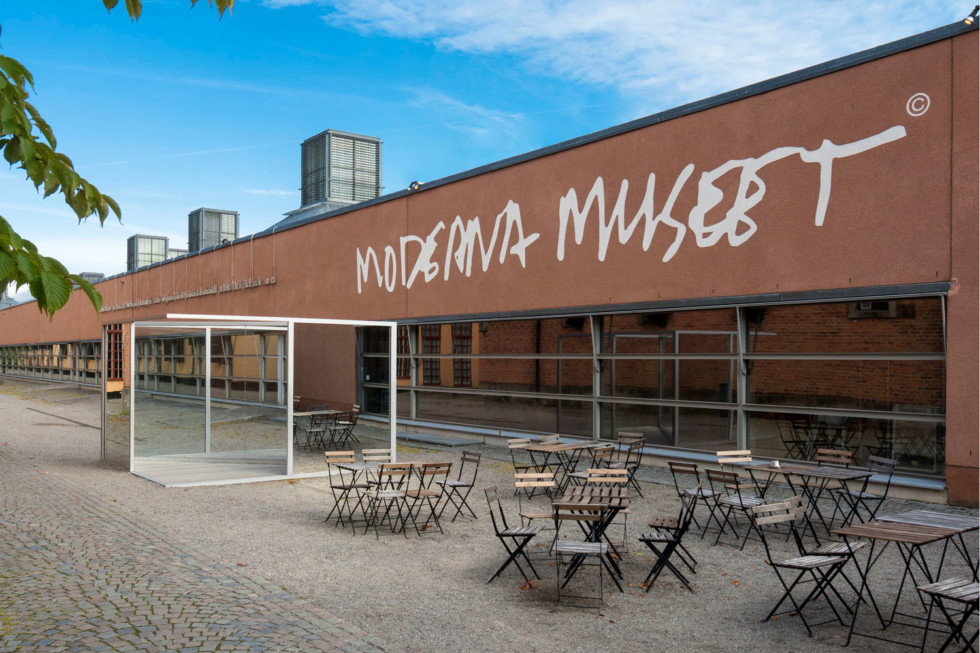 14.10 2021
Our statements on the issue regarding Lars Vilks' Roundabout Dog
There are many opinions about what art Moderna Museet should acquire. Following the tragic death of Lars Vilks, demands have been made that Moderna Museet should acquire the work "The Prophet M. as a Roundabout Dog". We have no plans to do this. But saying "No thank you" to this artwork is not a "No thank you" to Lars Vilks' artistic practice.
Throughout his career, Lars Vilks has been a provocative artist who has sparked debate. In 2003, Moderna Museet acquired Vilks' sculpture "Omphalos". A work that was built without permission at Kullaberg in Skåne, Sweden. This art project led to a series of legal actions. The work was eventually expelled from the site and later donated to Moderna Museet, where it formed the focal point of a Vilks exhibition. 
Lars Vilks explored the mechanisms of the art scene, and his practice has the ability to pose sharp questions and has been widely acknowledged. But what defines artistic value? Is a work's capacity to raise debate a measure of its quality? 
The work "The Prophet M. as a Roundabout Dog" has been, and will continue to be, highly relevant as a historic phenomenon relating to contemporary conflicts and debates on freedom of expression. However, the fact that it triggers debate does not automatically make it an important work of art. 
October 13 2021
Dagens Nyheter: Gitte Ørskou, Director Moderna Museet.
Vårt nej till Rondellhunden är inte ett nej till Lars Vilks konstnärskap
October 12 2021
P1 Kultur: Fredrik Liew, Curator, Swedish and Nordic Art from 1974 and onwards, Head of Curatorial Team, and Mårten Arndtzén, art critic.
Vad gör Rondellhunden konstnärligt (o)intressant?
October 8 2021
Sydsvenskan: Gitte Ørskou, Director, Moderna Museet.
Moderna museet ratar rondellhunden: "Kränkande"
3 December 2021
Moderna Museet: Talk "What is worth preserving?"
Participants: Gitte Ørskou, Jenny Aschenbrenner, Dan Karlholm, Ivar Arpi och Cecilia Sjöholm.
Published 14 October 2021 · Updated 3 October 2022