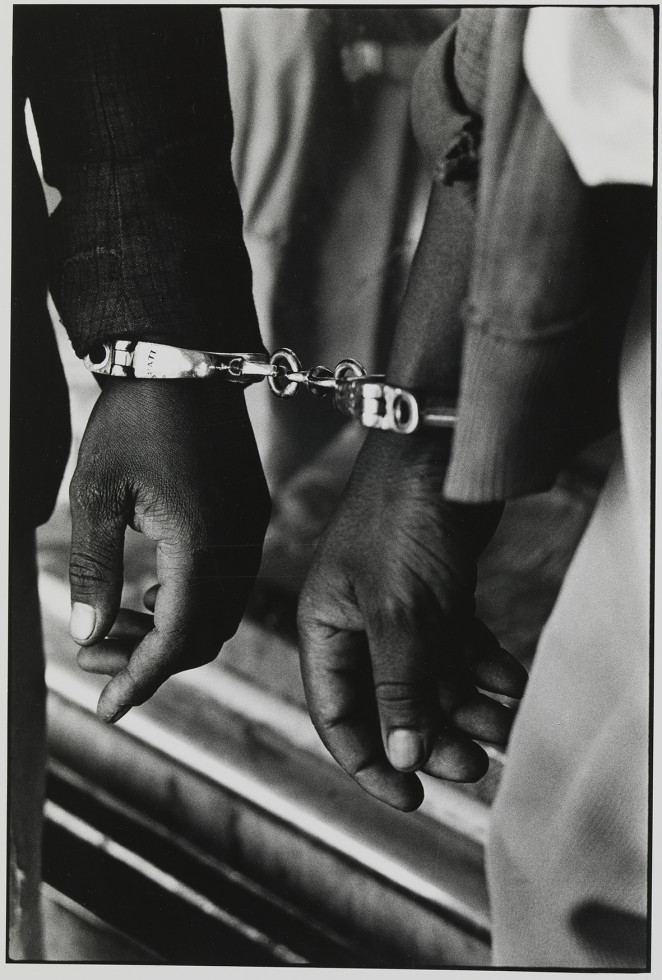 1.3 2015
The collection is expanding
The Moderna Museet collection is not static but expands perpetually, as the attitude to the works that epitomise the history of 20th and 21st century art changes.
The Museum has been strongly influenced by Marcel Duchamp, its body of pop art is legendary, and the iconic works that form the backbone of the collection are internationally famous: Robert Rauschenberg's Monogram, Meret Oppenheim's Ma gouvernante, and Gerhard Richter's Bach Suite, to name but a few. But we are living in times of change, times in which Western traditions are no longer supreme, and where we have every reason to embrace a more global perspective.
We are discovering, consequently, that our collection already includes works that tell different stories, marginalised versions of history that demand to be acknowledged. It is with great pleasure and curiosity that we are now highlighting artists and works to complete and rewrite the canon. Here are a few examples of what will be shown in the exhibition rooms in 2015, some separately in a gallery of their own, some in dialogue with other oeuvres:
Ernest Cole
Ernest Cole (1940–1990) was born and studied in apartheid South Africa, and was able to leave the country once he changed his skin colour from black to coloured in his passport. Alongside his assignments for magazines, he had been documenting the daily effects of racial politics during apartheid, photographing people's everyday lives under the oppressive regime. He brought these prints to Sweden in the early 1970s, when he was engaged to work on a Swedish film project. Since then, a series of his photographs has been in the Moderna Museet collection, an empathetic and clear-sighted portrait of a perverted system.
Öyvind Fahlström
Öyvind Fahlström (1928–1976) was a truly international artist, born in São Paulo, raised in Stockholm, and active in New York. Politics, economics, aesthetics and game theory were the tenets of his multifaceted oeuvre, which encompasses painting, happenings, poetry, film, radio and TV. He challenged the system of the art market by creating serial works and encouraged the spectator to be a co-creator rather than merely a consumer. The Museum owns several of his ground-breaking works, including World Bank (1971), which combines art and economic history, and Dr Schweitzer's Last Mission, his largest installation of puppet-like figures linked in an intricate web of global politics and comic strip fantasies.
Doris Salcedo
Doris Salcedo (1952–) from Colombia is mainly active in South America and Europe. She was featured in a major solo exhibition at Moderna Museet Malmö in 2011, Plegaria Muda. The uncompromising approach she demonstrated there is also found in a few of her earlier works in the collection: Atrabiliarios, where women's shoes in wall niches are obscured by a membrane fastened with rough stitches. The hidden shoes suggest absent owners, who are probably prisoners in a country dominated by violence. Loss is also intimated by the old wooden furniture she has filled with concrete, and with clothes drenched in plaster bursting out of cupboards and drawers; the objects are impervious reminders of past lives.
Burhan Dogancay
Burhan Dogancay (1929–2013) was a world citizen; raised in Turkey, active in France, the USA and his native country, he gave up his career as an economist and diplomat in his early mid-life, in order to devote himself to art. We recently acquired a few of his seminal works for the collection – collage-based mixed-media paintings documenting his ambulating existence in more than 100 nations. Dogancay created an archive of time by photographing city walls, urban expressions of the many social strata. He regarded this archive, which has expanded considerably over time, as a kind of barometer of our era. It was also the starting point for his paintings, where layer on layer of paint and fragments form an intricate tapestry of contradictory statements.
Shozo Shimamoto
In the summer of 2011, Shozo Shimamoto (1928–2013) reconstructed a number of legendary performances in conjunction with a weekend seminar at the Museum, An Experimental Conference on Art and Science to Challenge the Mid-Summer Sun. The long title was a reference to the Japanese Gutai group formed in 1954 by artists, including Shimamoto, who also gave the movement its name. A monumental painting, produced during a performance at the Conference in 2011, has been with the Museum since then, as an example of the artist's practice, painting as action. The acrylic paint expands across the plastic film in a cascading movement, as an echo of what was taking place in Asia at the time when action also painting dominated the Western art scene.
Published 1 March 2015 · Updated 18 July 2016