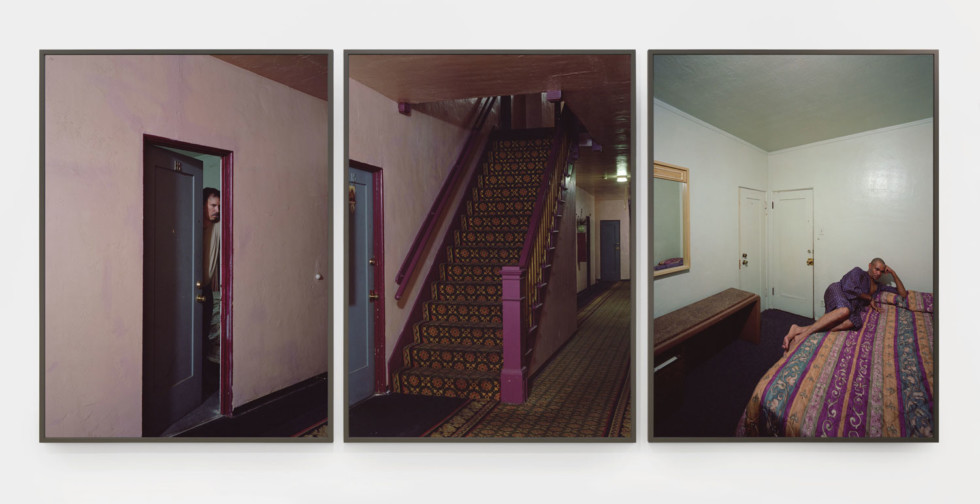 30.8 2016
Contemporary Photography – Re-hanging in the Collection
Moderna Museet's collection is constantly growing, not least thanks to generous donations from friends. Now we open a gallery with a couple of key acquisitions of photo-based works by Jeff Wall, Cindy Sherman, Annika von Hausswolff and Douglas Gordon.
"Moderna Museet's capacity to show one of Jeff Wall's monumental works as part of the collection, is welcome news to anyone with an interest in the potential of photography in art. Today's truly significant practices in photography – from Andreas Gursky to Cindy Sherman and Wolfgang Tillmans – have all been introduced at Moderna Museet. Jeff Wall was the missing link. This is a fantastic picture!" says Daniel Birnbaum, Moderna Museet's director.
Jeff Wall and Cindy Sherman are two of the most important and influential artists working with photo-based art. In the late-1970s, their work changed the status of the medium through large-scale colour photographs that became regarded as art more readily than before. The photography of Wall and Sherman is staged in every detail. The size and allegorical content of his photos have prompted comparisons with 19th-century history painting.
Moderna Museet's recent acquisition, Staircase & two rooms, is a monumental triptych. The mood in this fractioned scene is remarkably charged. Wall often presents mystifying images; what could have taken place just before or after the moment captured in the picture?
"The acquisition of a work of this magnitude by one of the most prominent contemporary artists of our time was made possible by a generous donation from Anna-Stina and Gunnar Höglund," says director Daniel Birnbaum.
Annika von Hausswolff is one of the most important Swedish artists of her generation. In her triptych The Photographer the black-and-white images, of which the centre photo is presented as a negative with light and dark reversed, are partially covered with beige paint. This, like earlier works by Annika von Hausswolff, depicts a crime scene, challenging the role of photography as truthful account and evidence.
Douglas Gordon's Punishment Exercise in Gothic or…, are three versions of the same photograph, a detail of the artist's face with a penetrating stare and a scarred forehead. Gordon is fascinated by repetition, reflections and duplication. His works are suggestive explorations of the potential of the medium, as in 24 Hour Psycho, an extremely slow version of the classic Hitchcock horror movie.
Anne Collier dispassionately photographs pictures she comes across in the enormous contemporary image flow. These images from popular culture are often charged with emotion, as this one of Ingrid Bergman from a Hollywood movie based on a Hemingway novel, For Whom the Bell Tolls, which in turn has been used for a record cover. The artists in this room create suggestive pictures that also deal with the medium of photography itself, a process with roots in conceptualism and one foot in photographic history and the other in art.
Guided tour: Daniel Birnbaum on Annika von Hausswolff
Date Tuesday 18 October 2016
Time at 18.30
Place The Collection, floor 4
Price Free Admission
Language Swedish
Director of Moderna Museet, Daniel Birnbaum gives a guided presentation of two works by Annika von Hausswolff. Two of von Hausswolff's most important pieces are now on display in the collection, together with works by other artists including Cindy Sherman and Jeff Wall. Von Hausswolff is one of Sweden's most seminal artists who uses photography to explore the ambiguitoy of images; where do we draw the line between portraying reality and actively constructing it?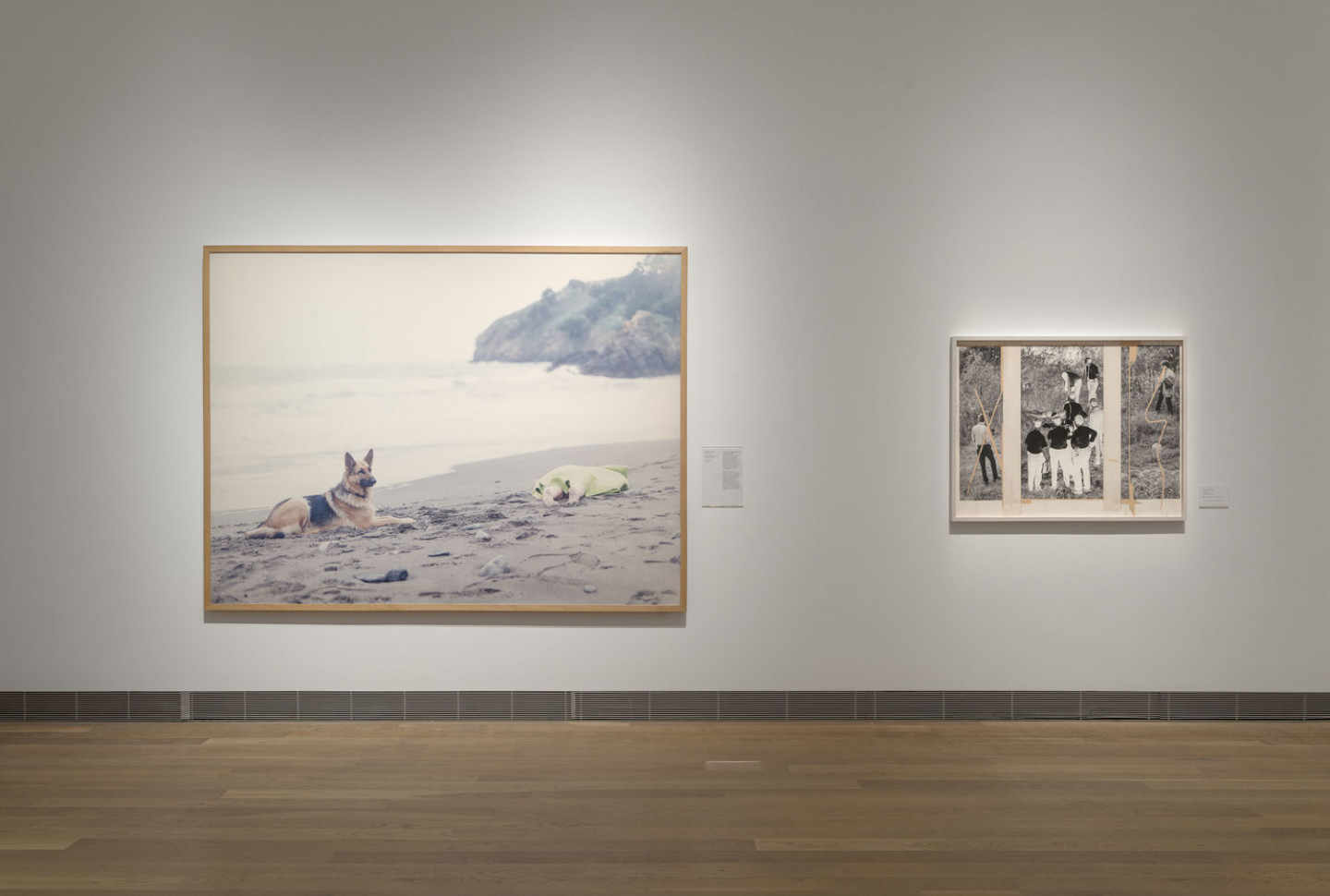 Published 30 August 2016 · Updated 14 October 2016