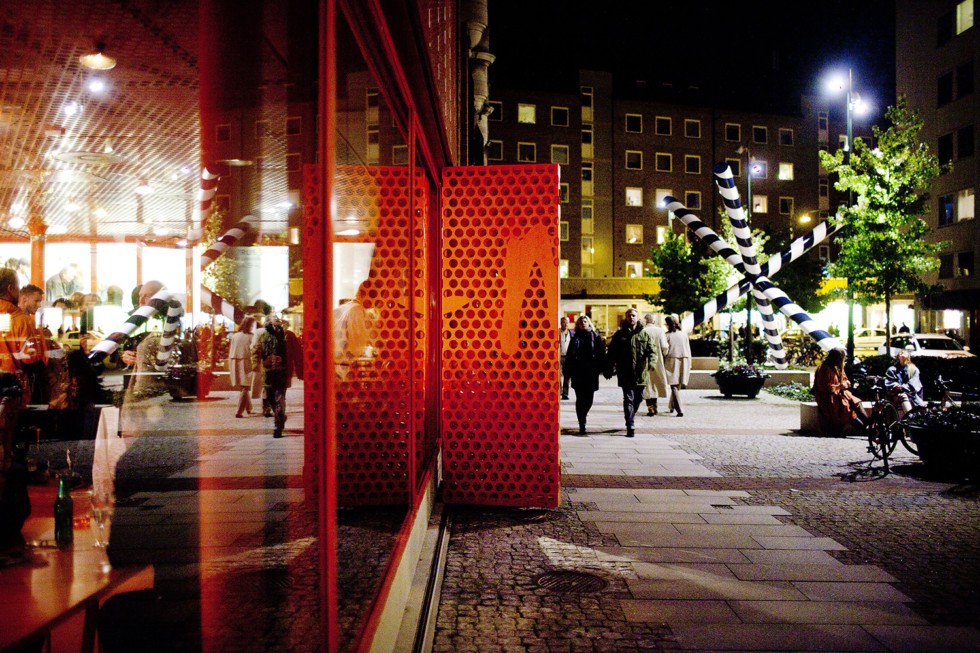 11.9 2020
Malmö Gallery Night turns into Gallery Week
Malmö Gallery Night is an annual art festival that gives you the chance to discover Malmö's rich art scene – from art institutions to galleries and temporary initiatives. To avoid a festival and crowds, Gallery Night has this year been transformed into a Gallery Week. We participate of course and between 25–27 September we also extend our opening hours, until 18.00 every day.
Konstfrämjandet Skåne, who arranges Malmö Gallery Night, take the opportunity, due to the corona virus, to think in new directions      and the appreciated event therefore has a slightly different form this year. At Moderna Museet Malmö you can take part of the rich exhibition "Hilma af Klint – Artist, Researcher, Medium" which is displayed throughout the museum building. With more generous opening hours, we are expanding the opportunity to experience the exhibition. You can visit us until 18.00 between 25 – 27 September.
During the Gallery Week, we also have a program within the framework of the lecture series KHM x MMM. On 24 September at 17.00, Lea Porsager will to talk about her artistry, which could be experienced in the Modernautställningen 2014 here in Malmö. This autumn, Lea Porsager will be presented in a solo exhibition at the Moderna Museet in Stockholm.
In our café, Bröd och Vänner, you can enjoy something sweet, salty or refreshing and during Gallery Week, the café have extended opening hours, just like the museum.
Remember that all our visitors must book a ticket to see the exhibition Hilma af Klint – Artist, researcher, medium. Book a ticket via our website. Free admission for all up to 18 years. You can take part of the entire program for Gallery Week in Konstfrämjandet's app or come by and pick up a folder!
Warm welcome!
Published 11 September 2020 · Updated 11 September 2020