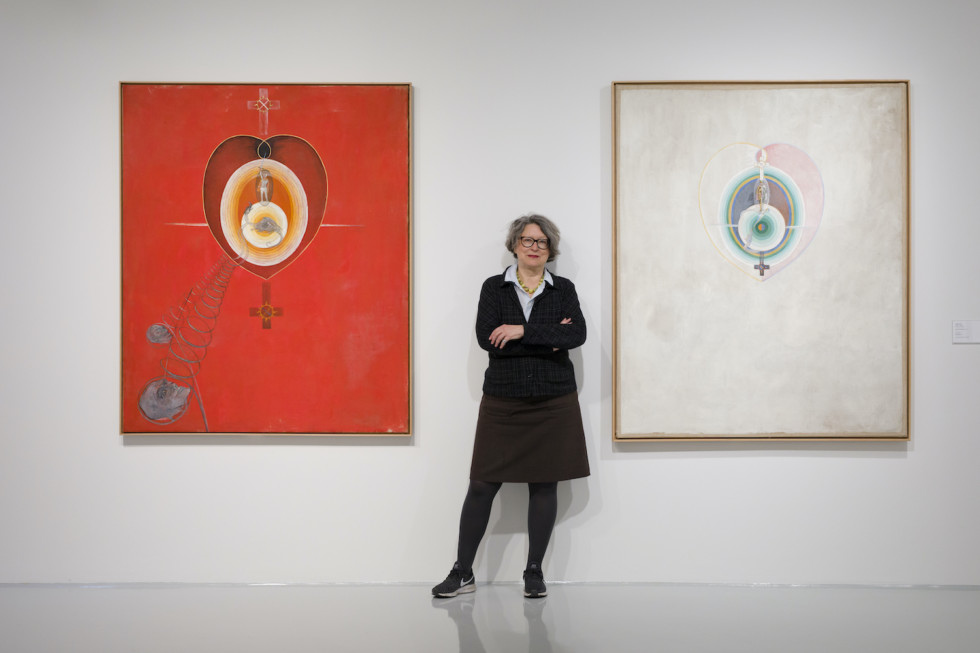 9.3 2021
Moderna Museet Malmö reopens!
We will reopen the museum on March 16. The exhibition "Hilma af Klint – Artist, Researcher, Medium" has been extended until 11 April.
Moderna Museet Malmö is finally reopening after being closed since 2 November last year. The opening takes place in accordance with the Swedish Public Health Agency's recommendations. We make a number of measures to make you feel safe during your visit.
Tickets must be pre-purchased and the number of visitors to the museum is strictly limited. The pressure on tickets to the exhibition will be great, so do not wait to book your visit! Only visit the exhibition if you are fully healthy. Purchased tickets can be cancelled up to 2 hours before the entrance time stated on the ticket.
All guided tours and other activities are cancelled until further notice.
The exhibition will be taken down on 12 April and will not be shown in its entirety elsewhere.
Curators: Iris Müller-Westermann och Milena Høgsberg
Ticket for admission to the exhibition
A pre-booked ticket is required for admission to the exhibition "Hilma af Klint – Artist, Researcher, Medium" – including children and other groups who have free admission. Without a ticket, it is not possible to see the exhibition. This is a measure due to the coronavirus, to reduce the spread of infection and to make you feel safe visiting us. No ticket is required for visits to the shop.
Published 9 March 2021 · Updated 26 April 2021