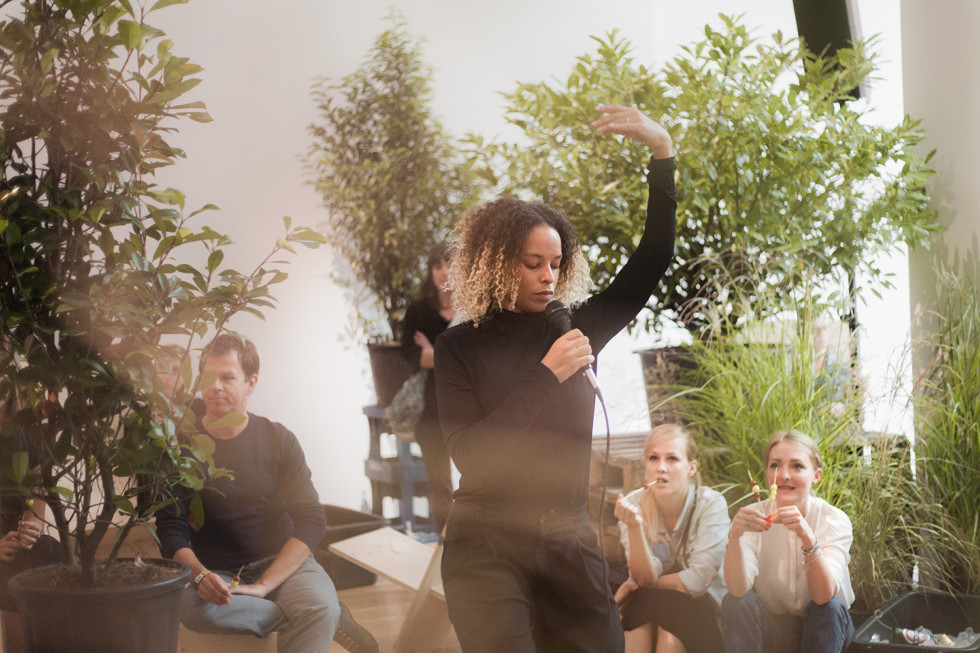 24.5 2022
Open call – take part in performance!
Open call to participate at Isabel Lewis' Occasion at Moderna Museet Malmö. We are seeking 4–5 adult performers of all ages (especially 40+) to participate in a performance by Isabel Lewis that will take place on Saturday 24 September in the Turbine hall of the Moderna Museet Malmö.
Lewis is seeking classically trained and contemporary dancers, actors and singers with performance experience who feel comfortable improvising live. Strong technical foundation is appreciated but more importantly we seek performers who have a willingness to explore non-traditional (though highly structured) composition. Performers who possess a grounded energetic presence, fluidity, calm and nuance in their movement quality, as well as the capacity to be explosive and precise within subtle and small movements. In addition, the performers need to feel comfortable using their voice.
Rehearsals will take place between: Tuesday 20 – Friday 23 September 2022. This job is paid
To participate
Please submit via email a picture of yourself, a CV and a 2-minute video in two parts:
• 1 minute: Introduce yourself and answer this question: Which forms of engagement contribute to living a good and flourishing life today?
• 1 minute: Dancing to a favorite song as though you were dancing for yourself alone in a private space.
Video can be filmed simply on mobile phone or eyesight camera. Please no extra production. The upload of very large files or videos that take longer than two and a half minutes will not be considered.
E-mail address: assistent.malmo@modernamuseet.se
State "Isabel Lewis" in subject line.
Deadline for submitting material is 30 June 2022
Casting
Moderna Museet Malmö will in August reach out if you have been selected for casting and will communicate the date and time for the online audition (Zoom meetings will be arranged).
Questions?
Contact  Curator Andreas Nilsson at a.nilsson@modernamuseet.se
Published 24 May 2022 · Updated 25 May 2022