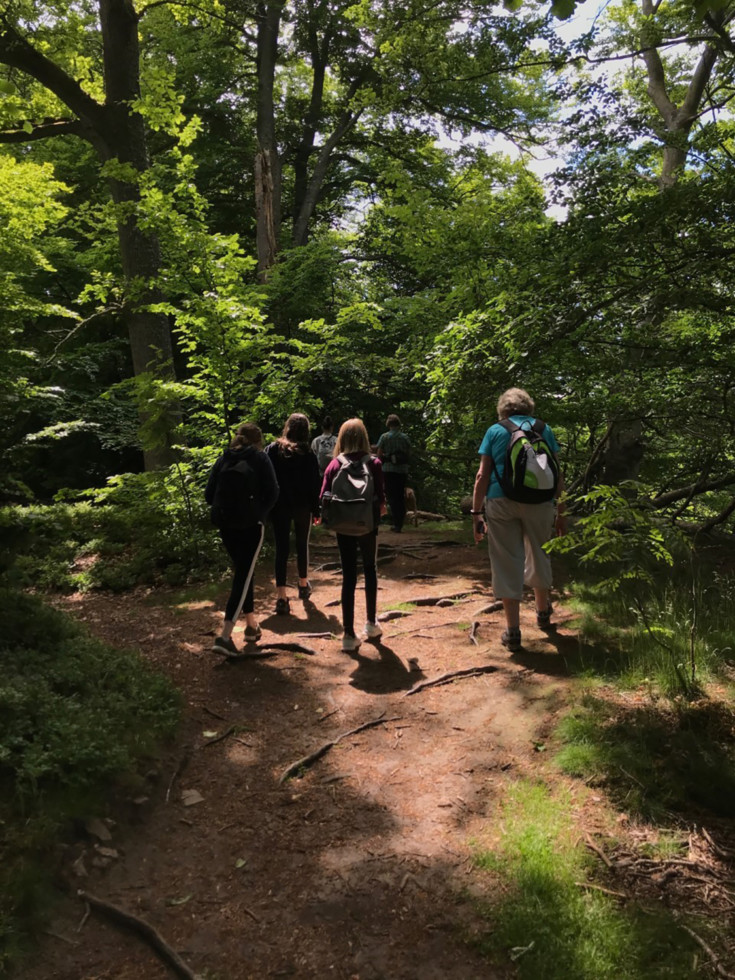 22.6 2021
Nature Love Art
The pilot project Nature Love Art aims to increase understanding and knowledge about how nature and humans interact, through direct contact between young people and nature. Together with Naturum's nature educators, we walk a sensuous voyage of discovery in Söderåsen National Park.
Moderna Museet Malmö collaborates with Naturum Söderåsen, which is one of Sweden's 30 national parks and is located east of Helsingborg, between Röstånga and Ljungbyhed. In a place-based art workshop, led by art educators from Moderna Museet Malmö, the children get to reflect and express their experiences and thoughts.
The idea of working directly with and in nature through art, on site at Naturum, is the very heart of the project. Within the framework of Nature Love Art, the participating children receive both information and knowledge about animals, plants and geology that shaped the area, and the opportunity to process and reflect on the experiences through artistic creation. Our ambition is for the participants to acquire experience-based practical knowledge of both nature and art. Maybe the project can help increase the understanding of nature and ecosystems – that everything is connected.
The project is currently aimed primarily at middle school classes in the area around Söderåsen.
Do you want to know more? Feel free to contact Curator of Learning Susanne Lindblad, s.lindblad@modernamuseet.se
Published 22 June 2021 · Updated 22 June 2021