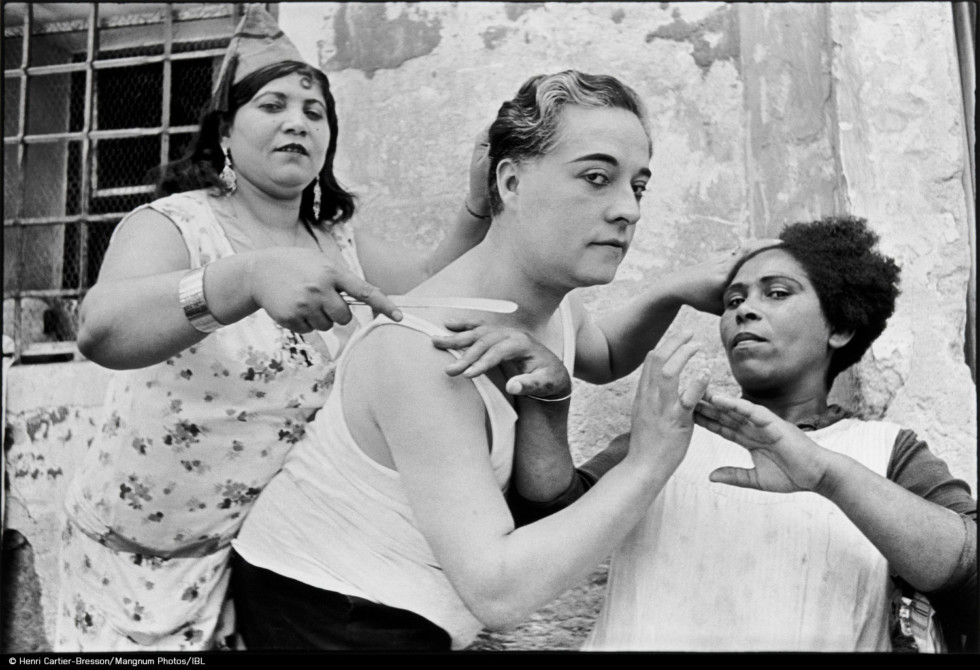 21.11 2018
New presentation: Henri Cartier-Bresson
From November 2018, a selection of black-and-white photographs by Henri Cartier-Bresson from the Moderna Museet Collection will be featured. Cartier-Bresson has come to epitomise the independent photographer who succeeds in capturing decisive moments.
Cartier-Bresson's (1908–2004) career began in the field of painting, and he was friends with the surrealists. It was on a trip to the Ivory Coast in 1931 that Cartier-Bresson took up photography. The war years changed his attitude to his work, and he became a conscientious photo journalist, focusing his photographic practice on mankind, not art.
In 1947, Cartier-Bresson helped start the legendary cooperative agency Magnum Photos. For more than two decades he travelled the world and produced photo essays in a style that became iconic. From the mid-1970s, however, he devoted himself entirely to painting.
The presentation is a part of Before and Behind the Lens, our ongoing photography project. The works in the presentation of the Collection alternate regularly. Admission free!
In Before and Behind the Lens, Moderna Museet examines the role of photographic images in art and the transformation of the medium from the 19th century experiments to today's explorations of the potential of photographic technology. The project consists of exhibitions, talks and guided tours, throughout 2019.
Before and Behind the Lens – photography, discussions and themed tours
Published 21 November 2018 · Updated 21 November 2018