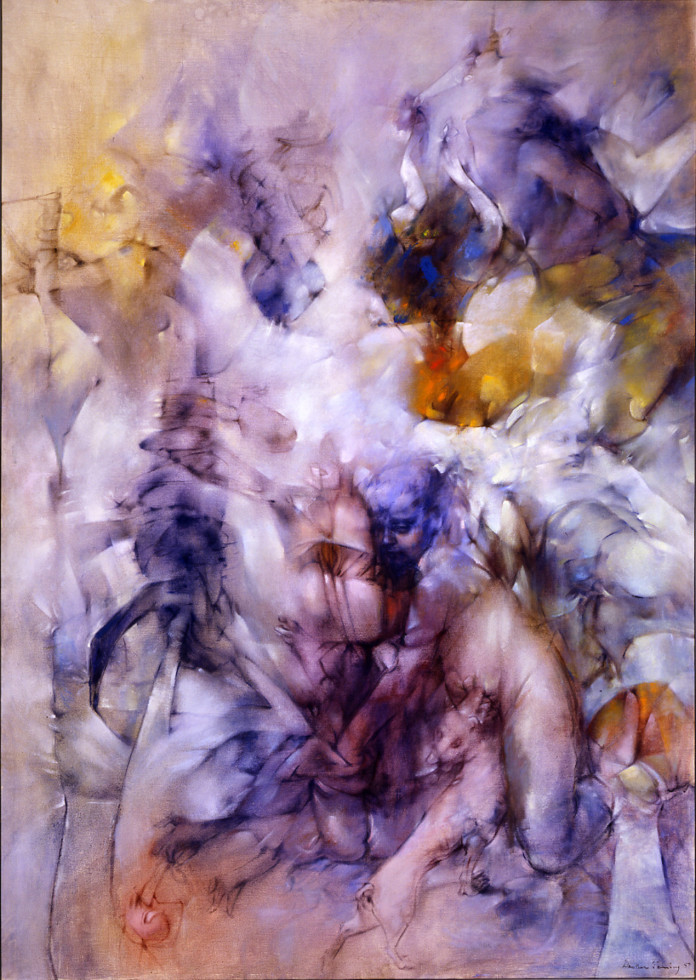 9.11 2010
The Second Museum of Our Wishes: Dorothea Tanning
The encounter with Alfred Barr's legendary exhibition Fantastic Art, Dada and Surrealism at New York's MoMA in 1936 was a decisive moment for the future of Dorothea Tanning's art. The impressions she got from the exhibit unleashed a world of images that came directly from the source of the original infl uences on the surrealist movement: the supernatural, phantasmagorical images of gothic and romantic literature.
With the Second World War approaching, many European artists fl ed to New York. Tanning quickly became part of the surrealist circles in the city. She had two exhibitions at the Julien Levy Gallery – which were important for the surrealist movement – before she and her husband, Max Ernst, moved to Arizona and then to France. When Ernst died in 1976, Tanning returned to New York.
During the war years, Tanning painted in a dry realistic style. But her motifs had the opposite character, showing a dreamworld where everyday things were transformed into something fantastic. Her lifelike realism gave the paintings a distinctive aura. In them it is as if the unreal had become real, had actually occurred.
When Tanning had her breakthrough, she was somewhat younger than the already established surrealists. She became visible at a time when the art historian Clement Greenberg was beginning to be acclaimed for his criticism of representational, "literary" art – especially the kind that Tanning was creating. This, in combination with the emphasis she placed on her female consciousness, despite belonging to the surrealist movement with its male-dominated expressions, contributed rather quickly to her marginalization.
In the mid 1950s her oeuvre changed. Surrealism was still there but her previous dry style became more diffuse and the compositions were infl uenced by a unique combination of cubism and abstract expressionism. The painting Insomnias (1957) is a crucial work in this development. One can see a cherub-like fi gure breaking free from a multitude of representative and abstract elements. What she stresses is the state between being awake and asleep in which the inner and outer worlds come together. Our own personal associations determine the message of the painting.
At the end of the 1960s and some time into the 1970s, Tanning created a series of textile sculptures, three-dimensional avatars from her painted universe. Don Juan's Breakfast (1972) shows an overfl owing chalice, but also arouses associations with a buxom female body in a leather corset. In the same manner as pop art, she played with the signifi cance of everyday objects, charging the sculptures with a strange erotic charm which can appear both attractive and repellent.
Dorothea Tanning born 1910, Galesburg, Illinois, USA – dead 2012.
Published 9 November 2010 · Updated 15 February 2016