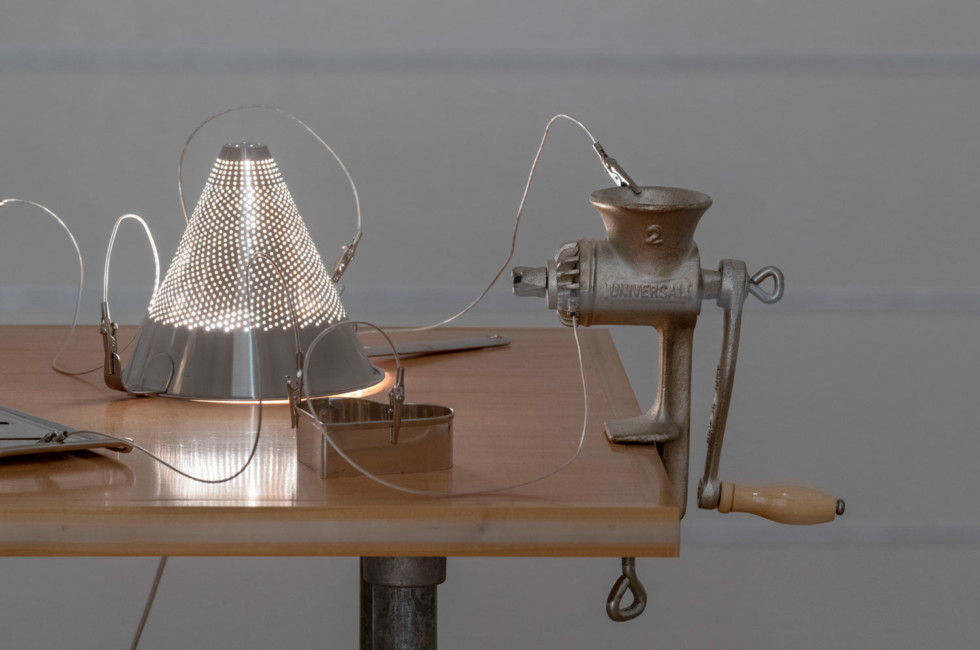 16.4 2019
Mona Hatoum – Home
Mona Hatoum began her practice in the early 1980s, with performance art using her own body in various contexts as a symbol for physical and mental pain. In one room in the collection you meet the work "Home" from 1999, where the body is less distinctly tangible. But it is nonetheless present in the form of familiar objects that evoke body memories of what they weigh and feel like. Read the introduction to the artwork here.
The installation "Home" consists of a table with ordinary kitchen utensils held together by an electric cable where the current rhythmically surges and subsides, turning on and off light bulbs placed inside the objects. The table is cordoned off with steel wire, to keep viewers away from the rigged, potentially lethal situation. One definition of "home" is an environment where people can be themselves and live up to their full potential. In discussions about this work, the artist has mentioned her own upbringing in a culture where women are held back and relegated to learning to cook, in preparation for marriage.
Home can also refer to a place. Mona Hatoum was born in Lebanon in 1952. Her parents were Palestinian and became exiles in Lebanon. When she went to London to study in 1975, civil war broke out in Lebanon and made it too dangerous for her to return. Mona Hatoum still lives in London but considers herself to be a nomad.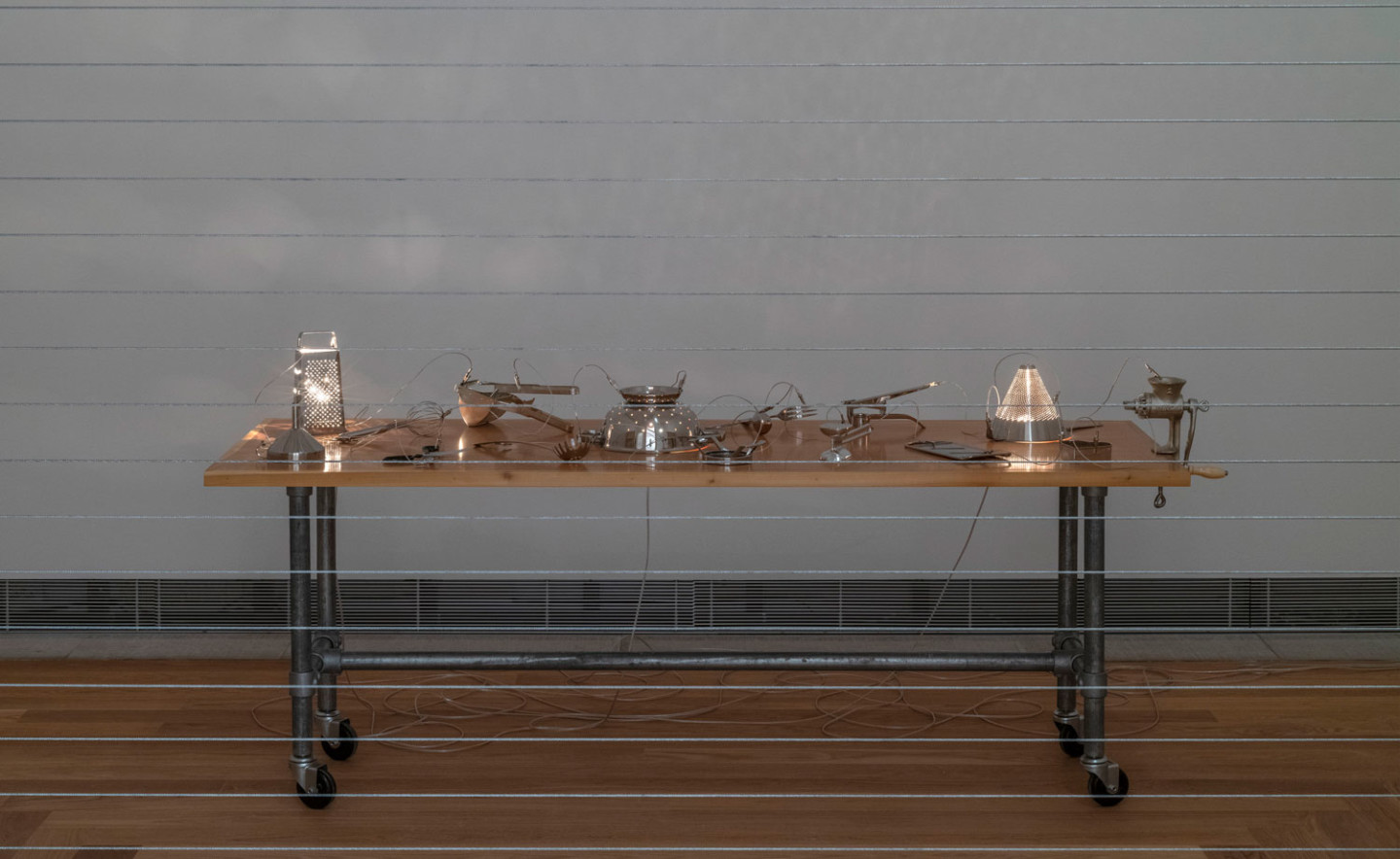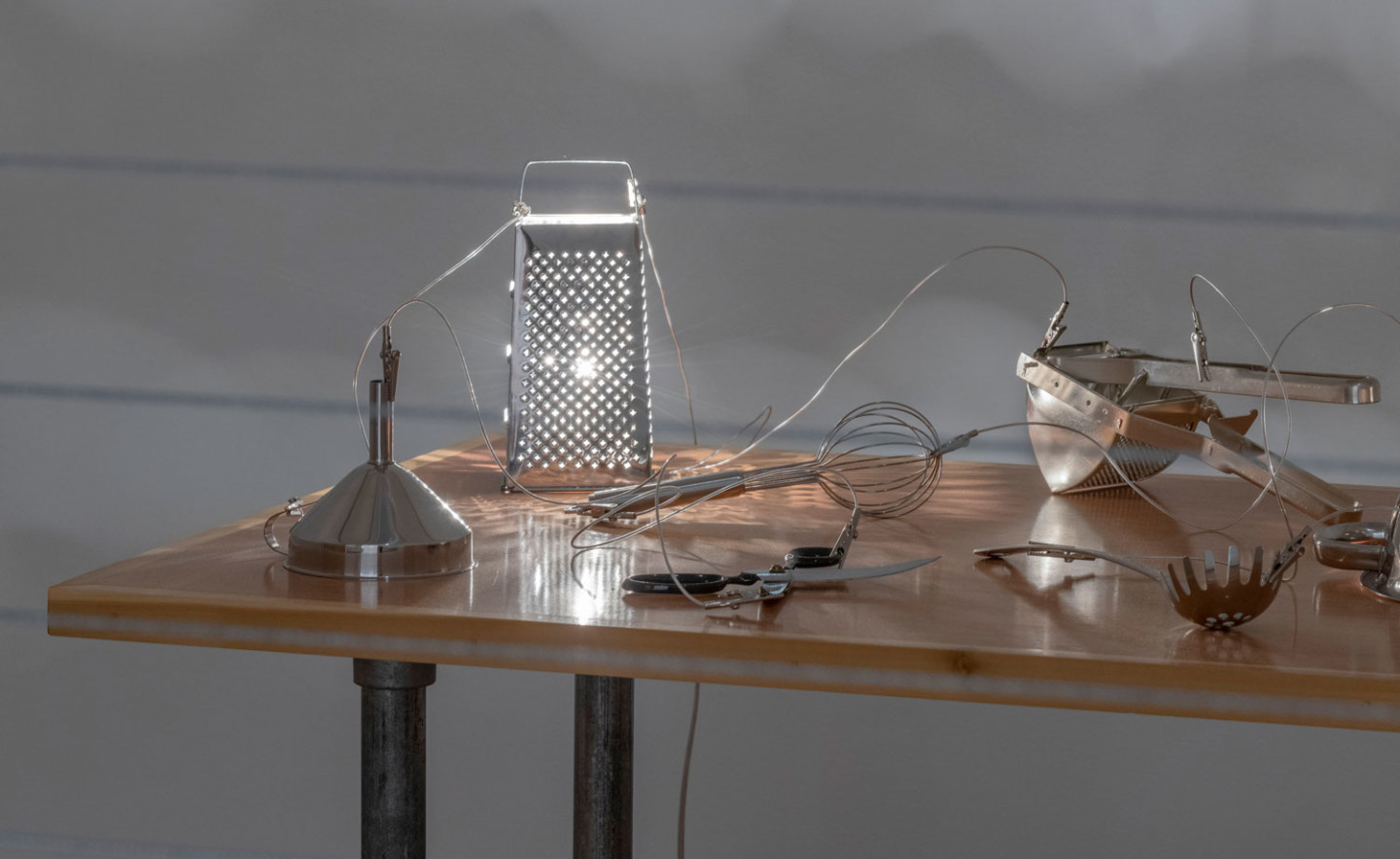 You find the room in the Collection on floor 4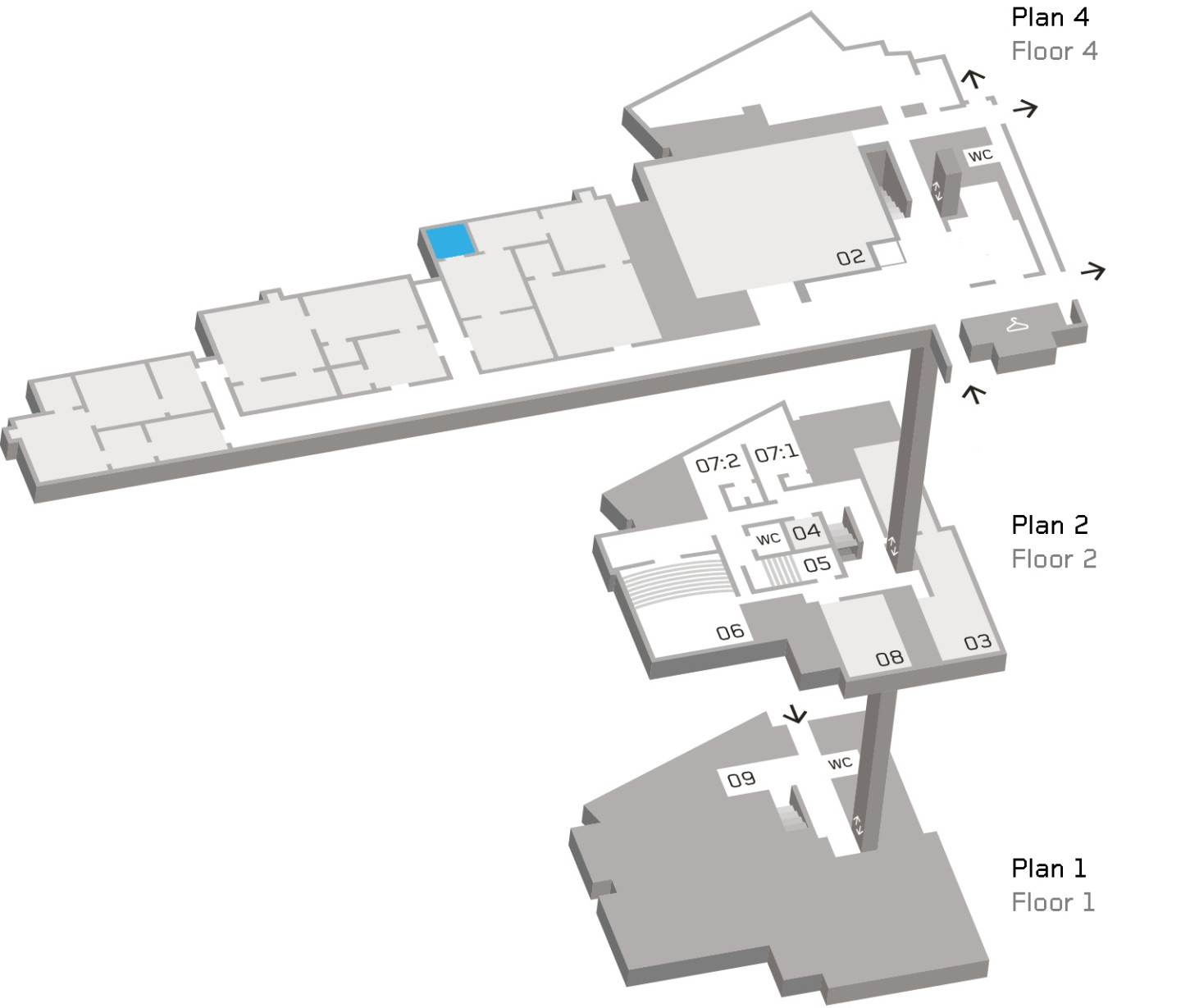 A new presentation of the Moderna Museet collection
A museum collection can be presented and interpreted in countless ways. Throughout 2019, the Collection will be in focus even more than usual, with a major new presentation that will unfold gradually in all the Museum's collection rooms.
The art will be displayed thematically to a greater extent than before, to highlight new contexts. The new presentation is largely chronological, with occasional surprises by juxtaposing early key works with recent 21st-century acquisitions.
The ambition is to visualise even more narratives about the past and present. One premise for the new presentation is that history is not static but is constantly read and interpreted from a contemporary perspective. Therefore, several versions and interpretations of the Moderna Museet Collection will follow.
More on the Collection: Moderna Museet Collection
Published 16 April 2019 · Updated 6 March 2020