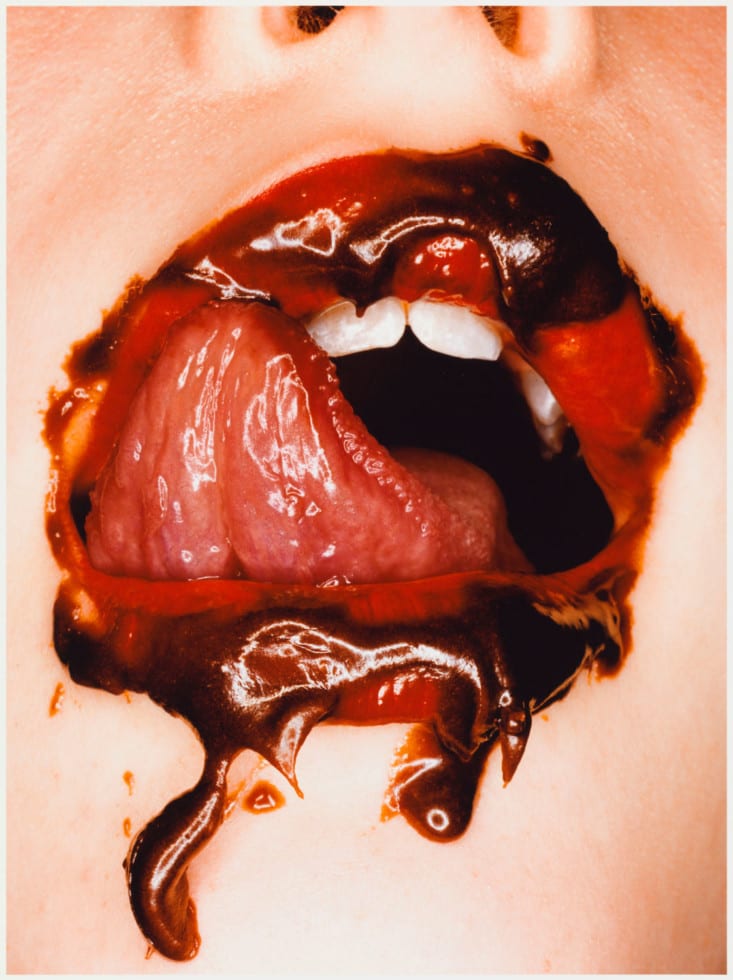 28.3 2019
More Irving Penn!
More works by the photographer Irving Penn have been added to the Moderna Museet collection, thanks to a donation from the Irving Penn Foundation. You can see them on display in the collection until 11 Augusti 2019.
The eight donated photographs are from the first years of the 2000s, and they are a fantastic complement to the 100 works already in the collection. A newly installed gallery at the Museum features some 30 works by Penn, some from the recent donation and some that were already in the Moderna Museet collection.
The photographer Irving Penn (1917–2009) had a long and successful career. He has inspired many others with his photographs and his approach. Penn worked for the fashion magazine "Vogue" from the mid-1940s and he attended the haute couture shows in Paris every year until the late 1970s.
Early on Penn developed a minimalist focus on form and surface – a style he continued to refine and never really abandoned. The long, skinny models were eventually replaced with mannequins, resulting in fashion photographs that were closer to the pure, pared-down commercial images that he also produced continuously. These photographs of cosmetics, frozen vegetables and other objects have been likened to modern still-lifes.
His links to Sweden go back a long way, and many young Swedish photographers have had the opportunity to be assistants to Irving Penn in his studio over the years. In 1995, Irving Penn donated 100 photographs to the Moderna Museet collection, in memory of his Swedish-born wife Lisa Fonssagrives-Penn (1911–1992). The selection contains examples of all his subject categories, including the elegant fashion photographs, portraits of small trades and celebrities, pictures from travels, close-ups of ceramics and bones, along with his photographs of cigarette stubs and other trash.
In 2017, the year that would have been Irving Penn's 100th birthday, his diverse image worlds was celebrated in several major exhibitions and books. The Irving Penn Foundation marked the occasion by donating a further eight photographs from the early 2000s to Moderna Museet. In these pictures, many of the subjects from his previous works are revisited in new visual ways, with new techniques and other models.
The new additions to the collection will be shown 5 April–11 August, 2019.
Opening Irving Penn
Friday 5 April 2019, at 18:00
In the Collection, floor 4. Free admission. In Swedish and English.
Welcome to the opening of a display of photographs by Irving Penn in the Collection. Anna Tellgren, curator photography, talks about one of photography's great stars. The presentation is about 45 minutes and is given in the presence of Tom Penn, Executive Director, The Irving Penn Foundation.
No ticket or advance booking. After the presentation, Moderna Bar is open.
Published 28 March 2019 · Updated 30 October 2019